Why organizations need to create workplaces that are part of an overall employee retention strategy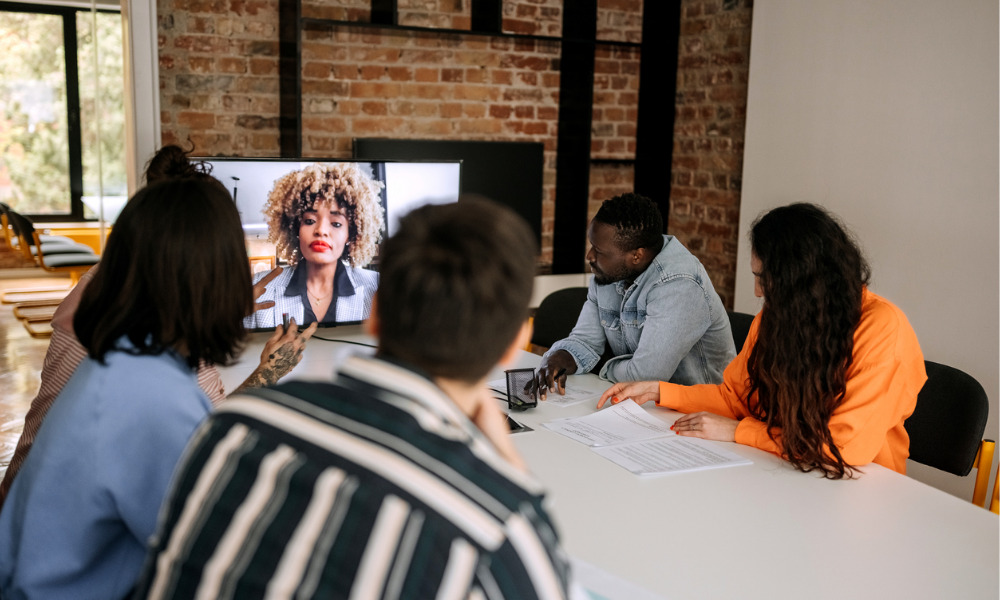 When it comes to deciding which workplace model works best, employers no longer rely on the old adage of "bums on the seats" is the only way to go.
Whether it is fully remote, completely on-site or a mix of the two in a hybrid way of operating, employers suddenly have much to juggle in deciding how to run the business.
A new survey is providing some intriguing insight into what works best. After speaking with 5,300 HR, IT and business decision-makers from nearly 20 countries, cloud computing company VMware found that 87% of respondents who can work anywhere and 88% who work in the hybrid model say they have higher job satisfaction — compared to 56% of those working only at the office.
"A lot of employees realize that they can get a lot of their work done from home. So, if organizations want them to sit in the hour-long traffic every day, there should be a better reason than 'Please come sit at your desk and answer emails and do video calls' — because you can do that quite as easily from home," said Lindsay Coffin, interim associate director of human capital at the Conference Board of Canada.
On the other hand, nearly two-thirds think that their organization is more innovative when people are in the office.
This is even more true for fully remote or "anywhere-work" respondents, with 75% saying in-person time leads to more innovation, compared to 64% of hybrid employers and 69% of office-only respondents.
The wrong way
But another survey from Australia is showing forcing workers back in won't fly. Research from Future X Collective found that one in two Australians (54%) don't intend to return to the office full-time, with almost a quarter (24%) reporting that they'd actively seek out another job if their employer insisted on an in-office return.
"Working from home offers a more flexible schedule in which employees can complete simple non-work-related tasks, such as running a load of laundry or taking their dog for a walk, whilst also completing their regular work," said Angela Ferguson, co-founder of workplace consultancy Future X Collective.
A 2021 report from the Australian Institute showed that work-from-home setups have led to a culture of overwork and unpaid overtime, with many employees working late into the evening.
"Organizations need to create workplaces that are part of an overall attraction/retention strategy and focus on filling the gaps that working-from-home environments cannot fulfil," said Ferguson.
"When in the office, employees should be encouraged to participate in social and wellness activities such as team outings, celebrations for good work performance, work anniversaries and so on."
What about the metaverse?
A another new model has also emerged, that some employers are embracing: the metaverse but will that work?
Probably, according to a recent survey: Two-thirds (66%) of business leaders see the metaverse as the next stage of hybrid working, finds Regus.
"Change in the world of work is almost always driven by technology. In the 1990s, email transformed the way we did business, while during the pandemic we turned to video conferencing to enable more effective working," said Mark Dixon, Regus founder and CEO.
"This data shows that business leaders expect the metaverse to have a similarly transformative effect on hybrid working."
In June, KPMG introduced a 3D platform called the metaverse collaboration hub. And in 2021, Hyundai Card – the credit card arm of Hyundai Motor Group – decided to hold its year-end celebrations in the metaverse.
Seventy per cent (70%) of employers expect the metaverse to increase demand for flexible working, as it will reduce the need for staff to work from the same office location, according to Regus' survey of 2,000 office workers and 250 senior executives in May 2022.
Free lunches for all
Besides this digital future, one employer is going back to basics for the 125 employees in the Kitchener-Waterloo, Ontario, Canada office of BDO.
The professional services firm recently decided that one way to encourage staff to return to the office — for at least a few days a week — is to offer free meals.
"In past years pre-COVID, it would be typical that we'd have a lot of people that would be in the office and working late and we would bring dinners in for them as we're trying to get people back into the office," said Rob Wayne, office managing partner at BDO in Cambridge, Ont.
"We're trying to think differently, and we're trying to be innovative in these very different in challenging times so it's been invaluable. It's not all about the food but it's a tool that we've used to create that."