It expands its sales team following increased level of new business in H1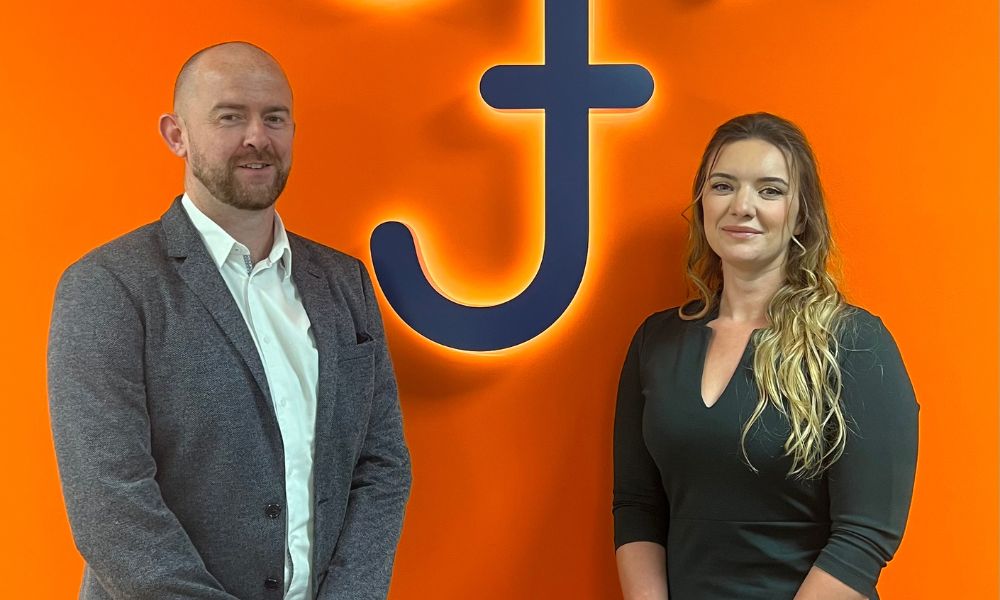 Specialist asset-based lender Ultimate Finance has expanded its sales team with the appointment of Alice Williams (right in picture) as regional director.
Williams joins from Pilot Fish Finance, where she was also a director in her latest role. She previously worked at Swedish bank Handelsbanken as account manager support.
"Having dealt with Ultimate Finance as a broker, I am extremely excited about the opportunity to be working on the other side of the transaction," Williams said. "Ultimate Finance's reputation in the market and their commitment to getting the deal done has always impressed me and I am looking forward to utilising my understanding of how a broker works to support Ultimate Finance on their mission to be the funding partner of choice."
Read more: Ultimate Finance freezes bridging finance loan rates.
Liam Cavanagh (pictured left), head of bridging finance, welcomed the addition of Williams to Ultimate Finance's growing sales team.
"Her knowledge and expertise in the bridging and development finance market will be invaluable to us," Cavanagh said. "H1 saw an increased level of new business for us following product enhancements, and with our latest announcement to freeze interest rates for the next two months, we are committed to supporting even more brokers and their clients during this challenging time."