UK Finance report proposes recommendations to help deliver net zero in the UK's housing stock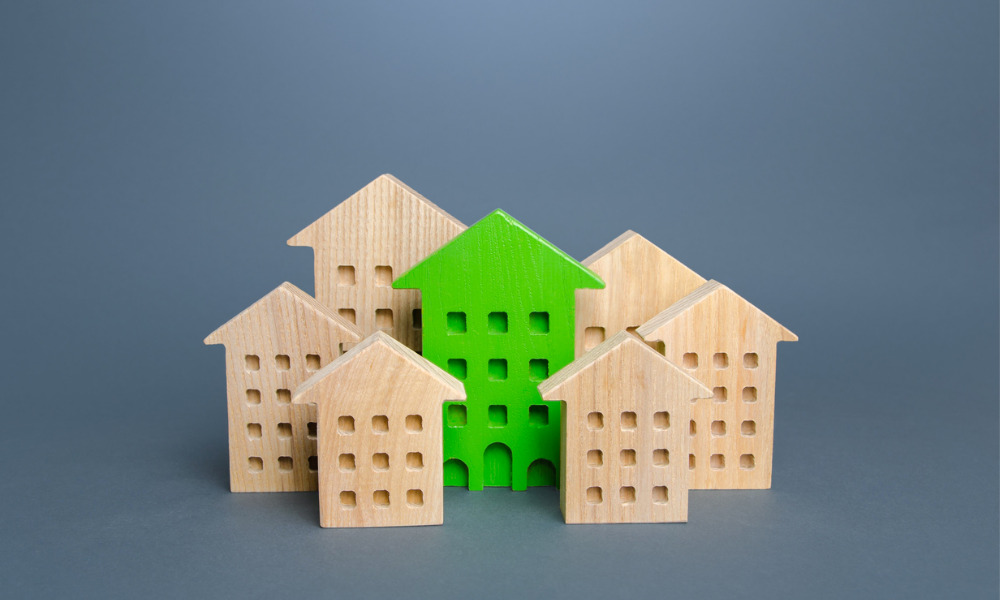 A trade association for the banking and financial services sector, UK Finance, has called for a "strategic reset" in the way all stakeholders – particularly the government – deal with issues to achieve a Net Zero housing stock in the UK.
UK Finance proposed recommendations to tackle the climate change challenge and, critically, provide solutions to rising energy bills and their effect on the cost-of-living.
It said homes in the UK remained the least energy efficient in Europe, with heating of homes representing 14% of total carbon emissions. It is estimated that it will cost UK homeowners around £300 billion to reach the government's required Energy Performance Certificate ratings alone.
A report from UK Finance set out a series of recommendations which broadly work within the key targets and measurement system laid down in the government's Net Zero Strategy.
The trade association is calling on the government to prioritise public funding to retrofit social housing; to provide grants to vulnerable populations; to amend Stamp Duty Land Tax (SDLT) to incorporate the property's energy demand and carbon emissions; to amend Energy Performance Certificates (EPC) so they are fit for purpose; and to implement minimum energy efficiency requirements.
Read more: Net zero and the housing sector – how achievable is it?
"Climate change is the number one public policy priority facing this and future generations," said David Postings, chief executive at UK Finance. "The challenge we face means we can no longer just consider our options, but instead need to see strong action. In housing this means addressing the impact of heating the UK's 28 million homes.
"Our new report sets out a range of recommendations to help deliver net zero in the UK's housing stock, ranging from supporting vulnerable people with the costs of energy efficiency improvements to providing grants and subsidies to upskill tradespeople.
"The banking and finance sector is playing, and will continue to play, a key part in facilitating the transition to net zero. The transition must be done in a fair way that that does not leave anyone behind, which is why we believe that in order to make real progress everyone must work together, led by clear, decisive and supportive government action."