Is it enough to stop further base rate hikes?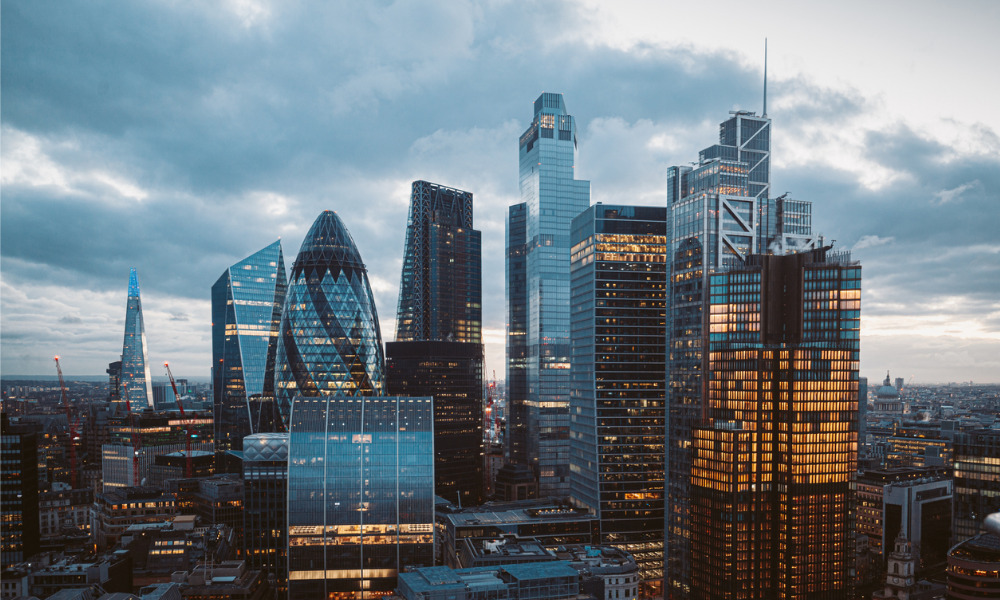 Annual inflation fell to 7.9% in June from the previous month's 8.7%, but some industry experts believe that the figure is still not low enough to stop the Bank of England (BoE) from further increasing the base rate.
The latest consumer price inflation (CPI) data released by the Office for National Statistics (ONS) on Wednesday showed that CPI rose by 0.1% on a monthly basis.
"Inflation slowed substantially to its lowest annual rate since March 2022, driven by price drops for motor fuels," commented Grant Fitzner, chief economist at the Office for National Statistics. "Meanwhile, core inflation also fell back after hitting a 30-year high in May.
"Food price inflation eases slightly this month, although it remains at very high levels. Although costs facing manufacturers remain elevated, especially for construction materials and food items, the pace of growth has fallen across the last year with the overall cost of raw materials falling for the first time since late 2020."
Annual inflation slowed in June 2023.

▪️ Consumer Prices Index including owner occupiers' housing costs (CPIH) rose by 7.3% in the 12 months to June 2023, down from 7.9% in May
▪️ Consumer Prices Index (CPI) rose by 7.9%, down from 8.7% in May

➡️ https://t.co/cPUYOHcBiw pic.twitter.com/hDD1Q2AiJb

— Office for National Statistics (ONS) (@ONS) July 19, 2023
While inflation is slowly cooling, many experts believe that the BoE will continue to raise interest rates as June's CPI figure is nowhere near the government's annual inflation target of 2%.
"Despite the data showing that the battle against inflation in the UK is being won, we expect the Bank of England will confirm it'll continue with its aggressive interest rate hiking agenda at the monetary policy meeting on August 1," stated Nigel Green, chief executive at independent financial advisory deVere Group.
"We believe the bank will insist that although inflation is certainly coming down, it is doing so very, very gradually. It remains sticky – still the highest in the G7 – and a long way from the 2% target. They will say prices are still far too high and rising at a quicker pace than they have done in the past. In addition, they are likely to cite strong wage growth in the three months to May."
Green added that he would not be surprised if there were another 50 basis point hike, further raising the base rate, which has already climbed from a record low 0.1% in December 2021 to an almost 15-year high 5% after 13 consecutive rate increases.
While a number of property professionals think the BoE will certainly raise the cost of borrowing again come August, others are still hopeful that the central bank will not extend the streak.
"For the sake of millions of homeowners, I sincerely hope that (the fall in annual inflation) will mean a pause in the Bank of England's interest rate hikes," said Peter Stamford, director of Alston-based Moor Mortgages.
"But I fear they will see this fall as proof their blunt-edged strategy has been working and continue to hike. This fall in inflation could have a sting in its tail regarding interest rates."
For Paul McGerrigan, chief executive at fintech broker Loan.co.uk, the latest CPI figures may divide the BoE's Monetary Policy Committee when they meet next month.
"The BoE has been concerned that spending is not slowing fast enough, and odds are they will continue to maintain the pressure via base rate in an attempt to caution the public into slowing down discretionary spending, though a 0.25% increase may be on the cards as opposed to 0.5%. This, they believe, is necessary to drive inflation down," he pointed out.
"Most economists now believe rates will peak at 5.5% and remain stubbornly high until Q3 2024 before any noticeable drop. Borrowers need expert support now more than ever."
Any thoughts on the latest UK inflation figures? Let us know by leaving a comment in the discussion box at the bottom of the page.