"Neither the Bank of England, nor the politicians running this country, have a clue what to do"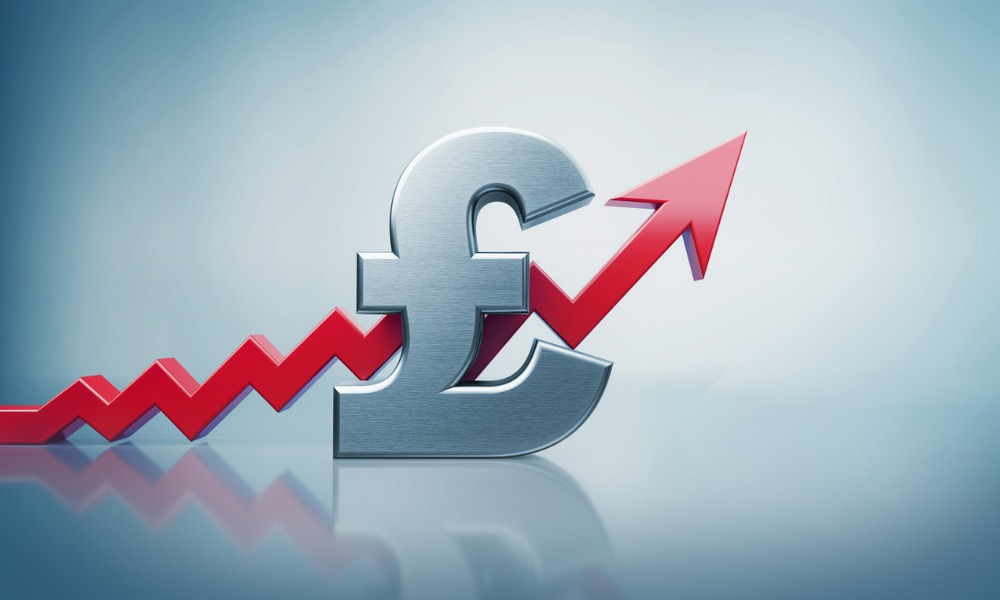 UK inflation is at a four-decade high once again as the Consumer Prices Index (CPI) rose by 9.4% annually in June, up from 9.1% in May.
On a monthly basis, CPI rose by 0.8% in June 2022, compared with a rise of 0.7% in May.
This growth was probably the fastest since 1982, according to the Office for National Statistics, though records began in their current form only in 1989. The previous high of an 8.4% annual increase was recorded in March 1992, during the early 1990s recession.
The Bank of England (BoE) has predicted that inflation could even surpass 10% later this year, which will likely force its hand in making another base rate hike next month, adding to the five consecutive interest rate increases it has implemented since December, pushing the bank rate from 0.1% up to the current 1.25%.
CNBC reported that BoE governor Andrew Bailey suggested in a speech on Tuesday that the bank's Monetary Policy Committee could consider an increase of 50 basis points at its August policy meeting.
Read more: What is the UK's inflation rate?
"Until we can get some clarity on when inflation will start to stabilise, the financial markets will be choppy and pressure will continue on the Bank of England to increase the base rate," Simon Webb, managing director of capital markets and finance at LiveMore, said. "The Bank has said it expects inflation to carry on rising this year and will start to slow down next year, and take around two years to be nearer to the 2% target. But with so much uncertainty in the world today, it's difficult to predict.
"However, I think it is likely the base rate will increase again at the next MPC meeting, and there has been speculation that it could be a 0.5% rise instead of 0.25%. That's even more reason for borrowers to lock into a longer-term fixed rate mortgage knowing that monthly payments won't change for a long period of time."
James Miles, director of The Mortgage Quarter, said that as a mortgage broker, he is seeing a lot more inflation-fuelled anxiety and uncertainty from people when they're looking for a house.
"They're unsure about how to budget and find it difficult to predict how much all their bills will be in a new home, and that's before a massive hike in their expected mortgage payments," Miles remarked. "The Bank of England increasing rates is simply exacerbating the problems people and businesses are facing. The current inflation we have is a supply problem throughout the world, not a result of the spare disposable income people have.
"People on low incomes are being hit for six and getting themselves further into poverty. We need some business-minded, economically educated leaders working out the right response. Sadly, they are few and far between."
Richard Eagling, personal finance expert at NerdWallet, meanwhile, pointed out that while everyone will be impacted by such a high rate of inflation, it will affect people in very different ways depending on their financial circumstances, commitments, and lifestyles.
"Ultimately, each household or individual should do all they can to take control of their finances, make sound decisions on how they are managing their money, and find the best possible methods of dealing with the cost-of-living crisis," Eagling added.
Read more: "The cost-of-living crisis is the biggest squeeze on living standards in decades"
Lewis Shaw, founder of Mansfield-based Shaw Financial Services, lamented that "neither the Bank of England, nor the politicians running this country, have a clue what to do."
"They seem to have no idea how painful this is for the average family struggling to make ends meet," Shaw said. "Worst of all, it's set to get a whole lot worse with the rising energy price cap, and more problems are coming down the tracks with further price shocks in food due to the war in Ukraine. The country needs a reset, and it needs it now."
For Paul McGerrigan, chief executive at fintech brokerage Loan.co.uk, solid leadership is needed "in this crucial time for the nation" to tackle those elements still within our control.
"It is vital that this Conservative government rectifies its leadership issues and gets back to the task of leading the country in this challenging time," he said. "It is also time to intensify efforts to bring the conflict in Ukraine to a resolution. Only after stability is restored will inflation drop, and the standards of living of millions of people start to recover."