"The property market was buoyant in January"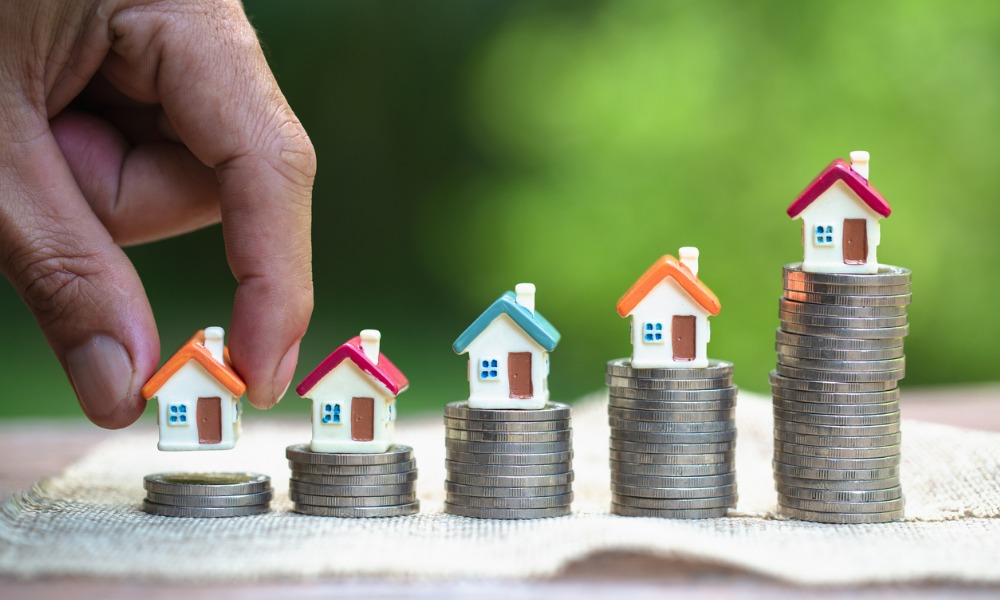 The cost of the average property in the UK declined slightly in January to £281,684 from £281,713 the previous month.
Annual growth slowed to 1.9% from 2.1% in December. The data also revealed that annual growth slowed in all nations and regions during January.
"House prices were largely unchanged in January at £281,684, a very small decrease on December," said James Briggs, head of personal finance intermediary sales at specialist lender Together.
"Last week's 0.5% rate hike may cause further jitters among borrowers and potential first-time buyers concerned about possible repayment pressures. However, due to previous lender price considerations the impact to actual prices should be minimal," Briggs said.
Briggs added that is not to say all property ambitions will wind up completely; in fact, he believes the latest figures indicate rather than listing properties, more homeowners are reinvesting into current homes and renovating so they can continue living in properties for the foreseeable.
"With that said, we anticipate more would-be home buyers may experience short or acute payment issues in the short term. With mainstream criteria as rigid as it is, looking to alternative lenders may be the best route to getting the support needed and achieving property ambitions this year," he said.
Katy Eatenton, mortgage and protection specialist at St. Albans-based Lifetime Wealth Management, believes that though the annual rate of house price growth slowed last month, and prices are down on the quarter, for January to flatline shows the fallout from the mini budget may now be behind us.
"Fixed rates are falling daily and the price war among lenders appears to be supporting the property market," she said. "However, while fixed rates falling is brilliant news, those that are completing purchases or remortgages imminently will miss out on further future reductions unless they go for a tracker with no early repayment charges for the next few months until fixed rates stabilise and then switch over.
"The downside to a tracker, of course, will be if the Bank of England raises the base rate again towards the end of March."
David Conway, director of Woodford Green-based mortgage broker, Clayhall Financial Services, said the property market was buoyant in January, after a juddering December.
"There is almost a 'feel good factor' emerging as buyers are surprised at access to fixed rates of around 4%; mortgage rates are on a downward spiral," he said. "The current two-year swap rate is almost 4% and the five-year at 3.25%."
Conway believes borrowing at 3% will still seem cheap even if it is double the rates of recent times, and he expects that pattern to continue.
"Lender confidence has them actively competing for buyers' business and they are also being innovative in the buy-to-let market," he said. "With affordability and lending calculations expected to improve, unemployment now predicted by the Bank of England to not rise as much as expected and inflation slowly getting back under control, 2023 should be a year of recovery not carnage."
Looking to the data on a regional and national basis, Wales saw its rate of growth fall to 2% in January, from 6% the month before, with an average house price of £210,275, down from a peak of £224,210 in August.
The South West of England has also seen annual house price growth slow considerably, now at 2.7% compared to 6.0% in December, with an average house price of £298,853.
Meanwhile, in Northern Ireland and Scotland the pace of annual growth eased more slowly. In the former nation, the growth rate slowed to 6.9% from 7.1%, with the average property now costing £183,935, while the growth rate in the latter slowed to 2.4% from 3.3%, with the average home costing £197,784.
London saw annual house price inflation flat in January at 0%, compared to 2.9%, with the cost of buying an average home falling from £541,472 to £530,396.
Do you think the housing market will remain buoyant over 2023? Let us know in the comments below.