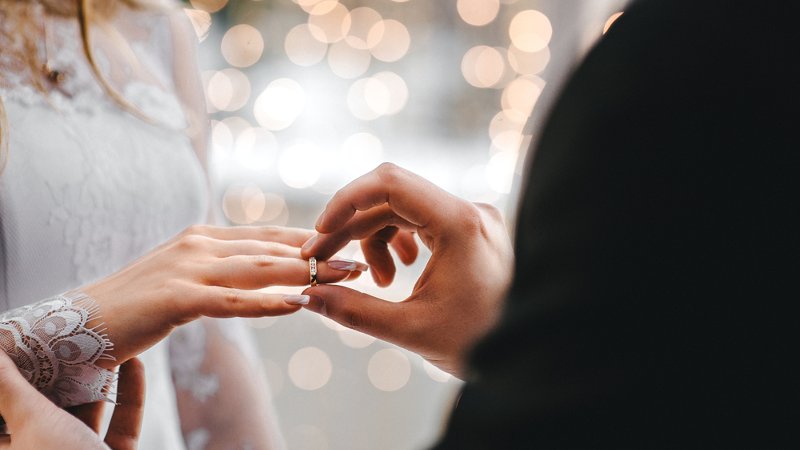 Over two thirds, or 68%, of Brits taking out a wedding loandon't own a house, suggesting the nation is prioritising getting married over getting on the property ladder.
Millennials are prioritising marriage too with 76% of 18 to 30 year-olds prioritising tying the knot over a home. 26 is the most popular age to take out a wedding loan, the data from MoneySuerMarket suggests.
Sally Francis, money expert at MoneySuperMarket, said: "Both mortgages and wedding loans come with responsibility and commitment but it's interesting to see that a significant number of us, particularly millennials, are prioritising marriage over buying a home because in reality doing both is often unaffordable."
The findings, based on over 125,000wedding loan applicationson the price comparison website, show that loved-up Londoners are the most likely to take out a wedding loan.
And Londoners are the biggest spenders, borrowing £10,172 compared to the national average of £8,3122.
The high proportion of non-homeowners taking out a wedding loan in London could be a reflection of the city's staggering house prices.
With an average house costing over £480,000, Londoners have to pay 138% of their annual salary for a house deposit, compared to just 32% of their income for a wedding loan.
Francis added: "Although stamp duty has recently been removed for first time buyers, which certainly helps, there's a lot of speculation that mortgage rates will not be getting any cheaper.
"With staggering house prices showing no signs of going down and wedding loans also on the rise, it's more important than ever to shop around and find the best quote when taking out a loan of any kind."
Wedding loans are also rising each year, increasing from £7,946 in 2016 to £8,466 in 2017.
Despite the rise in marriage loans, the majority of prospective homeowners in the UK still see mortgages eating up significantly more of their annual salary, 68%, than weddings, 31%.
For Scotland and the North East, where house prices are cheaper, getting married is more expensive than a mortgage, taking an average of four years to pay off a wedding loan - the equivalent of an average house deposit.
Despite this, the North East has one of the lowest proportion of non-homeowners in the UK, at just 57%.