They have faced increased scrutiny over the course of the pandemic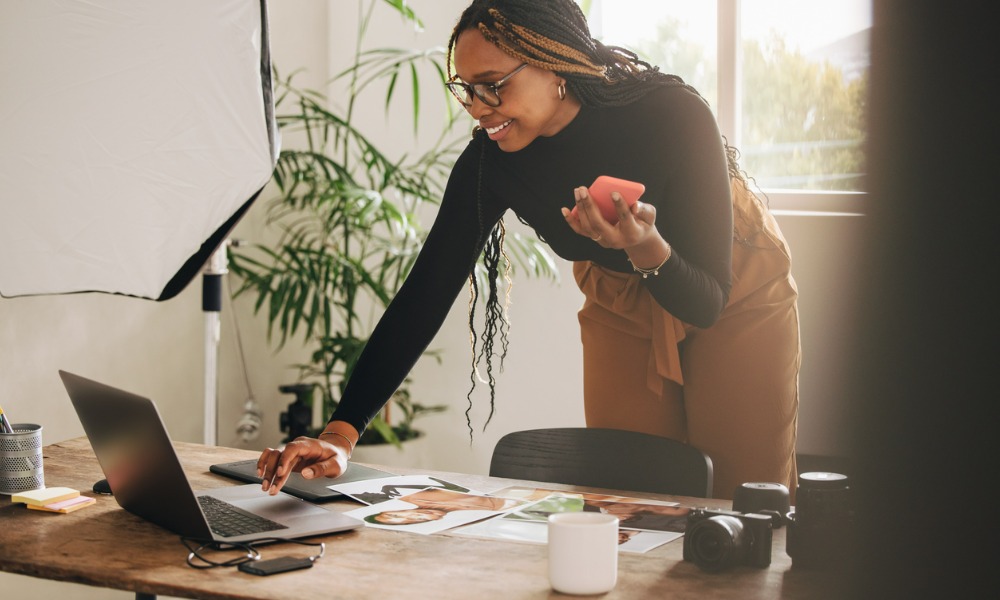 Financial stability is returning to the self-employed, according to Maeve Ward, director of commercial operations at Central Trust.
"Early indicators are that this situation is improving for the self-employed, with many reporting an improvement in income levels, and, for some, a return to pre-COVID levels," said Ward.
Results from an ongoing and authoritative study into the plight of the self-employed from the London School of Economics (LSE) and the Centre for Economic Performance (CEP), show that 39% of the self-employed reported having less work in August 2021 than they would usually have had at this time of the year.
While the figure is an improvement from both the levels of January 2021 (62%) and August 2020 (58%), 72% attributed the cause of reduced work to COVID-19 and its subsequent restrictions.
Read more: Self-employed mortgages under the spotlight – time for brokers to step up
The self-employed have faced increased scrutiny over the course of the pandemic, with many having faced difficulties recording a consistent stream of revenue, which in turn affected their chances of getting a mortgage.
Self-employed borrowers already have to endure additional affordability checks by lenders, for example proving a longer period of sustained income – and, with many having varied accounts over the past two years due to the pandemic, it is becoming harder for them to pass the checks.
"The problem is that a self-employed individual will need to show their SA302 when they look to borrow money, which is a statement given by HMRC that provides evidence of one's earnings," said Ward.
Because of COVID, the latest SA302 for some may show significantly lower earnings to that of 2019/2020 even if, as in many cases, the business has since returned to pre-COVID levels of earnings and performance. The majority of mainstream lenders operating in the market will work from the most recent SA302 and not take into consideration what went on before, according to Ward, and so the loan amount they can offer will be lower than needed or they may not even accept the case at all.
As self-employed borrowers' needs are slightly different to that of a salaried employee, it is common for them to turn to specialist lenders. They are more likely to assess each case on an individual basis and with the use of manual underwriting.
Read more: Newcastle launches mortgages for newly self-employed borrowers
However, Ward explained that Central Trust still feels the self-employed are not being given a fair hearing. Many self-employed borrowers needed access to a payment relief scheme over the height of the pandemic which the government provided, although this has now negatively impacted their affordability in the eyes of some lender assessments.
Ward went on to say that, at Central Trust, the lender likes to take a more reasoned approach to an application by looking at a self-employed person's circumstances and income history.
For example, Ward said Central Trust will lend on the 2019/2020 SA302, subject to three most recent bank statements and a projection from an accountant which supports that their income has returned and the business is stable.
"This means the self-employed applicant will be assessed using a more common-sense approach and may well be able to achieve their borrowing requirements," she concluded.
The latest figures from the Office for National Statistics show that there are 4.8 million self-employed people in the UK, which makes up 15.1% of the workforce. In 2001, there were just 3.3 million self-employed, so there has been a significant rise in numbers. It is believed that the increased freedom and flexibility is why the number of self-employed individuals has risen so drastically over the last two decades.