Which regions and local areas have the highest and lowest monthly rents?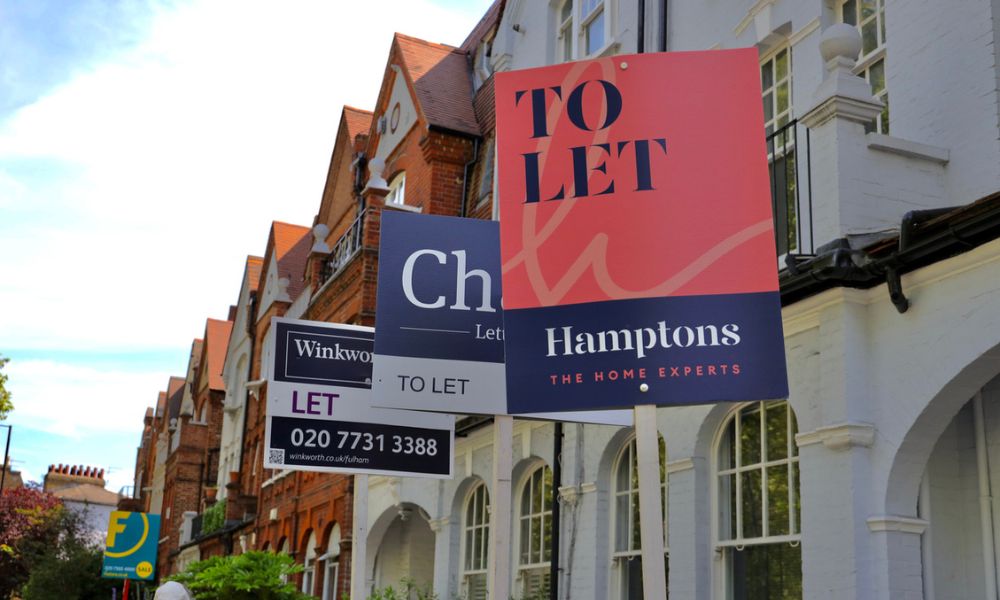 The average cost of renting a home in England has risen to £795 – the highest ever recorded by the Office for National Statistics (ONS).
The median monthly rent, recorded between April 2021 and March 2022, increased by 8.9% compared to the £730 median monthly rent from the same period in the previous year.
"The cost to rent has hit another record high and that will drive a degree of demand as people seek to get on to the ladder," Ross Boyd, founder of mortgage comparison platform Dashly.com, said.
For Lewis Shaw, founder of Mansfield-based Shaw Financial Services, there is a need to build more social homes and take some heat out of the private rented sector, to bring rents back to reality.
Joe Garner, managing director at London-based property developer NewPlace, meanwhile, said rental demand and competition levels are "insane at the moment" with six months rent in advance now a commonplace requirement.
Read more: Average UK rents reach 13-year high.
"If we don't build affordable, low-cost, new homes for 18- to 35 year-olds, we are effectively sending the message that we don't care about homeownership for all," Garner added.
The lack of property supply is definitely impacting the rental market, according to Edward Checkley, managing director of London-based property finance specialists Advias.
"Landlords have faced increased tax bills and now higher mortgage costs, which will mean higher rents are necessary for them to trade," Checkley said. "Many landlords have restructured their properties to HMOs to realise better returns, increasing the number of bedrooms and letting to students or professional sharers over families."
According to the ONS report, the property size with the highest monthly rent - at £1,450 - was for properties with four or more bedrooms. Single rooms had the lowest monthly rent of all property sizes, at £425.
Meanwhile, statistics also showed that London had the highest median monthly rent at £1,450, which is nearly double the median monthly rent for England. This is also £500 higher than the next largest median rent.
Read more: What's driving London's recent rental growth?
ONS noted that London rents had the greatest range of prices across all regions. This is because rent prices in Inner London tend to be higher than for Outer London. The median monthly rent for Inner London was £1,625, compared with £1,300 for Outer London.
For Inner London, the highest median monthly rent was in Kensington and Chelsea (£2,199) and the lowest median monthly rent was in Lewisham (£1,300). For Outer London, the highest median monthly rent was in Richmond upon Thames (£1,600) and the lowest median monthly rent was in Sutton (£1,100). The region with the lowest median monthly rent in England at £505 was the North East.
Under the category of local authorities, the lowest median monthly rent in England was £450 in each of Kingston upon Hull, Middlesbrough, and Burnley.
Median monthly rental prices for the private rental market in England were calculated using data from the Valuation Office Agency. These statistics are based on a sample of 475,201 private rental data, collected by rent officers from landlords and letting agents. Only cases with sufficient evidence of a transaction taking place were included in the sample.