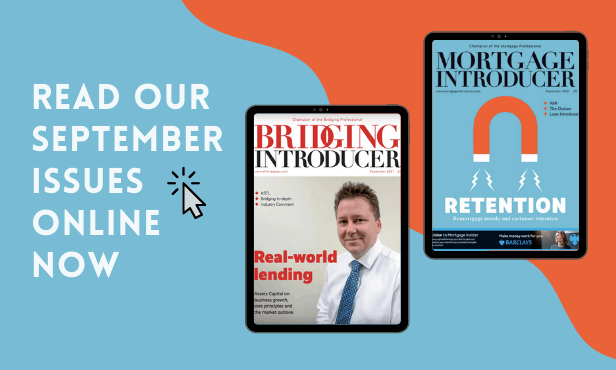 The September issues of Mortgage IntroducerandBridging Introducer are now available to read online! Click on the links below to read the magazines.
Mortgage Introducer – September issue
To receive your FREE print copy of Mortgage Introducer every month, or to get the latest issues delivered straight to your inbox, sign up for our newsletter here.