Bob Pannell recently worked with lender Atelier to track the progress of the housing market over a 27-year period, in order to fully understand the trends.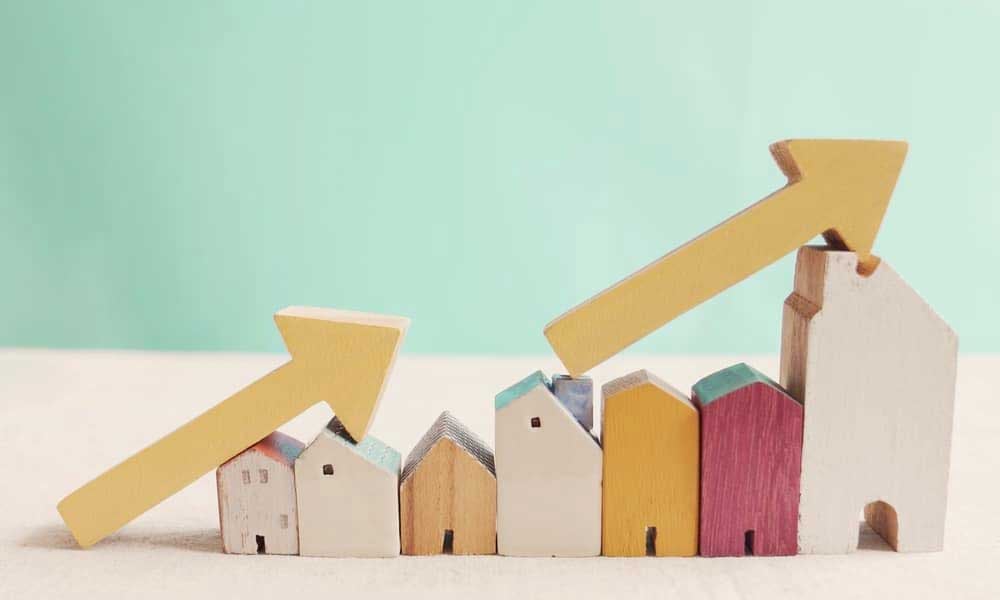 Although the pandemic raised debate about the 'race for space', and a mass exodus from city centres, economist Bob Pannell says the reality is "much more pedestrian," and that the high street is far from dead.
Pannell recently worked with lender Atelier to track the progress of the housing market over a 27-year period, in order to fully understand the trends.
The resulting white paper found that, in the second half of 2020, growth of rural sales did outpace that of urban sales, but only by about 10%, with the gap dropping to 4% in the first half of 2021.
Over the past six months the fortunes have flipped, with rural sales lagging urban by approximately 7%.
Pannell explained that those touting the death of the high street and escape to the country were premature, adding: "Less has changed in the housing market than we often think. It's tempting to think COVID has changed everything – that everyone was deserting towns and cities in droves – but that can't be the whole story.
"One of the key findings was that while we did see some adjustments, particularly in the second half of 2020 and the first few months of 2021, that really marked the most significant period of change and what we are now seeing is a return to normality.
"Even at its height the actual effect in terms of transactions was measured in a few tens of thousands. It wasn't any more dramatic than that."
However, Pannell did note that this minimal difference in sales belies a more complex picture when considering consumer desires. While the figures do show that fewer people have wanted to move further afield than was originally predicted, they also may be coloured by the issue of supply.
With levels of house building remaining relatively low, Pannell pointed out that supply and demand pressures tend to affect prices, rather than stock levels.
In reality, while many might have aspirations to move to a large house in the countryside or on the coast, for most this is simply not a possibility, either due to their situations, work, finance, or in most cases, a lack of available properties, Pannell explained. Therefore, the figures may not fully reflect the wants of home movers.
He said: "It's an expensive thing these days, to move house, let alone being settled with children at school and job locations – we're often not free to move when and where we want."
Pannell added that one of the things that drives the appeal of the rural escape is its exclusivity – large, remote properties by their very nature mean lower stock.
Then there is the fact that many are returning to the office, have commitments that keep them in cities, or indeed simply continue to see the benefit of urban living, which the pandemic failed to dampen, contrary to predictions.
Pannell added that, even if all of those with the means to were able to move to a more rural location, the property market in cities would continue to be insulated by the fact that many do not.
This might be for financial reasons, with first-time buyers limited by rising house prices as to what they can afford in order to get on the housing ladder and often having to opt for more densely packed flats, or lifestyle means. With the leisure and hospitality industry returning post-lockdown, for example, comes the need for local rental and owner-occupied housing.
Nevertheless, Pannell did suggest the pandemic would have some long-term effects. For example, with home and remote working becoming more widely the norm, this will draw people to change their aspirations. While not causing an exodus from cities, it will drive demand for larger properties and outdoor spaces.
"Some of that is likely to be a permanent and fundamental shift in demand," he said. "You will also have some permanent shift in relative pricing, for example between flats and houses.
"It's not unreasonable to think that post-COVID people will have a stronger demand preference for houses over flats, and that's unlikely to reverse any time soon."
Nevertheless, the fact remains that aspiration is not reality, and people will be limited by what they can get.
Pannell suggested that the market was seeing a "re-emergence of home movers" post-pandemic and indeed – as part of a longer-term trend – following the Global Financial Crisis.
He warned that this does not necessarily bode well for first-time buyers, already facing affordability pressures and heated competition. With more buyers looking for those more desirable properties, first-time buyers will continue to prop up the market for flats and those smaller properties on the arguably less desirable end of the scale, regardless of their aspirations.