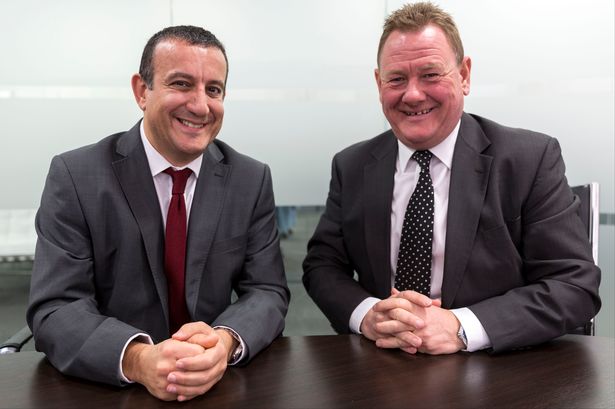 Bosses at Positive Cashflow Finance, the Manchester-based lender, have taken over the business after acquiring the remaining 20% stake held by Infinity.
Private equity firm Infinity took a 55% stake in the business back in December 2007, when it was a startup, with an investment of £2m.
Three years ago, Manchester-based Infinity's stake dropped to 20% as Positive's management team – comprising managing director David Smith, commercial director Simon Cook, sales and marketing director Phil Chesham and finance director Peter Davis – raised its own share to 80%.
Smithsaid: "It was always our ambition to own the company outright and this transaction marks the final stage of that journey.
"Infinity backed us as a start-up way back in 2007 and has been an outstanding investor. The Infinity team has been extremely easy to work with, thoroughly professional and hugely supportive."
He added: "We are now looking to continue our growth with bigger transactions and the addition of asset-based lending deals."
With 30 employees across Manchester and Birmingham, Positive offers factoring and invoice discounting facilities of between £10k and £1m, using which companies can fund acquisitions, unlock growth and strengthen their working capital position.
At present, Positive's loan book stands at £22m.
Infinity's managing partner, Daniel Finestein, commented: "Our investment in Positive Cashflow Finance was our very first deal and, even though it was a start-up, we knew we were backing a very experienced team.
"We have enjoyed an excellent relationship with David and his fellow directors and we wish them well for the future."
Cook continued: "We take a long-term view when it comes to backing good, well-run businesses and managing those investments through to a successful conclusion.
"Our investment in Positive has yielded a strong return for Infinity and we are looking to replicate this success by supporting other companies which fit our criteria."
The deal was supported with funding from the Royal Bank of Scotland's invoice finance arm.
RBS Invoice Finance's northern regional managing director, John Gribbon, said: "We are delighted and proud of our association with the team at Positive Cashflow Finance and we are excited about extending our support as they continue to build on their success as a leading independent in the factoring and discounting market."