Speaking at the Protection Review Conference 2017 yesterday, he reckoned this would see the industry gain more trust amongst consumers in light of flat yearly protection sales figures.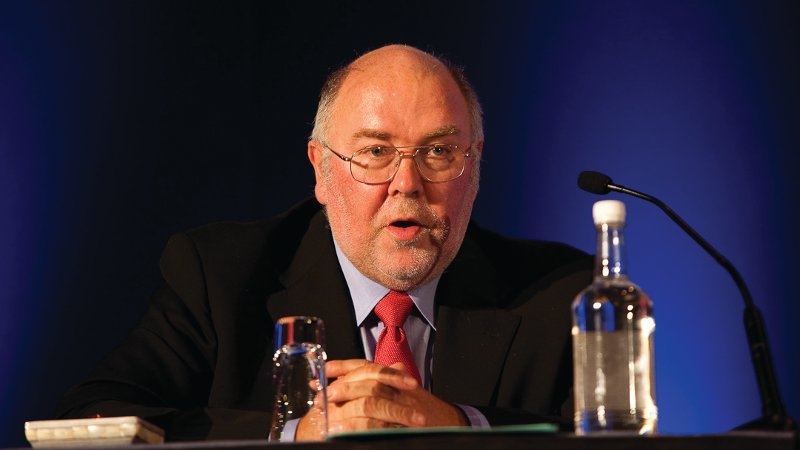 Peter Le Beau called for non-contestable insurance – where products must payout regardless of fraud or error at the initial stage – in his last speech as Protection Review chairman yesterday.
Speaking at the Protection Review Conference 2017, he told delegates this would help the industry gain more trust amongst consumers in light of flat yearly protection sales figures.
Non-contestable insurance is common in America but not used in the UK.
Le Beau (pictured) said: "I think introducing non-contestability would get over significantly… this issue about [how] nobody trusts us and there is a lack of belief in our industry to pay claims.
"I was reading an article in the paper a couple of days ago which poo-pooed the idea of non-contestability – it said there was no evidence it would show an increase in sales.
"Well there wouldn't be because nobody has ever tried it!"
He went on to say the 'sensible' way America has adopted it could have a big impact in the UK.
But there are critics of non-contestable insurance.
One insurer, who preferred not to be named, claimed it would make protection more expensive due to the need for more stringent underwriting to prevent fraudulent or inaccurate applications slipping through the net.
Therefore he reckoned protection could end up only being used by rich clients.
Le Beau made other recommendations to the industry.
He told the crowd it needs to do more to lobby to the government about the importance of protecting people, especially when their mortgages are at stake.
However based on his meetings with MPs he sadly concluded it's not on their radar at present.
He added: "We need to look in depth of what's happening in society and make people socially resilient and they can't be socially resilient without the protection that we can provide.
"I think that this resilience issue should coerce around the recovery of mortgage debt – that's a vital issue that concerns government.
"We are not the complete solution to the story; we are a significant part of that."
Le Beau also talked about what inspired him to become such a well-known figure in the protection industry.
One year into his career he was in a pub feeling disenfranchised with the industry when a fellow insurer imparted on him how important protection is – after delivering a cheque to a policyholder in need.
Years later a friend of Le Beau's who contracted multiple sclerosis was given the help he needed: He was treated kindly by Zurich, which waived the six month waiting period to payout because it could see he'd been suffering for some time.
Le Beau, who is retiring at the end of the year, was given a standing ovation at the end of his speech, with the industry perhaps recognising his role in promoting and shaping UK insurance as we know it.