Breaking the data down, new work rose by 2.4% however, was offset by a 0.6% decline in repair and maintenance.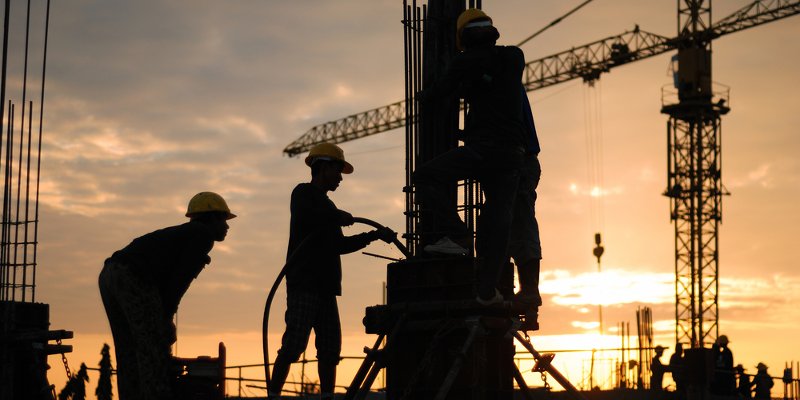 Construction output rose by 1.4% in the three months to January 2020, according to the Office for National Statistics (ONS).
Breaking the data down, new work rose by 2.4% however, was offset by a 0.6% decline in repair and maintenance.
Data collected by ONS shows that the rise in new work was accountable to an increase in private housing, private commercial and infrastructure, which increased by 2.4%, 2.1% and 1.7%, respectively.
Turning to repair and maintenance, the fall was attributed to a decline of 5.6% in private housing.
Despite this, public housing repair and maintenance, and non-housing repair and maintenance increased by 2.0% and 2.4%, respectively.
On a monthly basis, construction output dropped by 0.8% in January 2020.
Repair and maintenance fell 2.4%, while new work remained flat at 0%.
Jan Biggins, national sales manager at Spicerhaart Part-Exchange and Assisted Move, said: "The ONS construction data for January presents a very mixed picture of the housing market.
"It is not unusual for output to drop off in the New Year, so the drop in new housing output from December shouldn't cause undue alarm.
"The big question now is what impact the coronavirus will have. The housing market resembles a game of snakes-and-ladders at the moment; having just about negotiated the political and economic uncertainty around Brexit, we could find ourselves sliding down a big snake marked 'COVID-19' and ending up back at square one.
"But it's important to remember that while the virus may set things back, it will not be here forever. We all need to work together to ensure any impact is only temporary and we can get back to climbing those ladders again."
Gareth Belsham, director at Naismiths, added: "The Boris bounce lives on in construction, if nowhere else, and is keeping the wider economy in the black - just.
"The acceleration in construction sector output has been breathtaking. In the space of a month, it tripled from a respectable 0.5% in the final quarter of 2019, to 1.4% in the three months to the end of January.
"After being buffeted by Brexit uncertainty for much of 2019, a sprint finish saw construction close the year as the fastest-growing sector of the UK economy. We began 2020 in afterburner territory, with developers rushing to restart and re-energise mothballed projects.
"But for all its momentum, this anachronistic data risks being a pre-coronavirus high water mark.
"There's a danger that the industry's great strides could soon be tripped up by interruptions to its delicate supply chain or restrictions on labour-hungry contractors' ability to get the people they need on site."