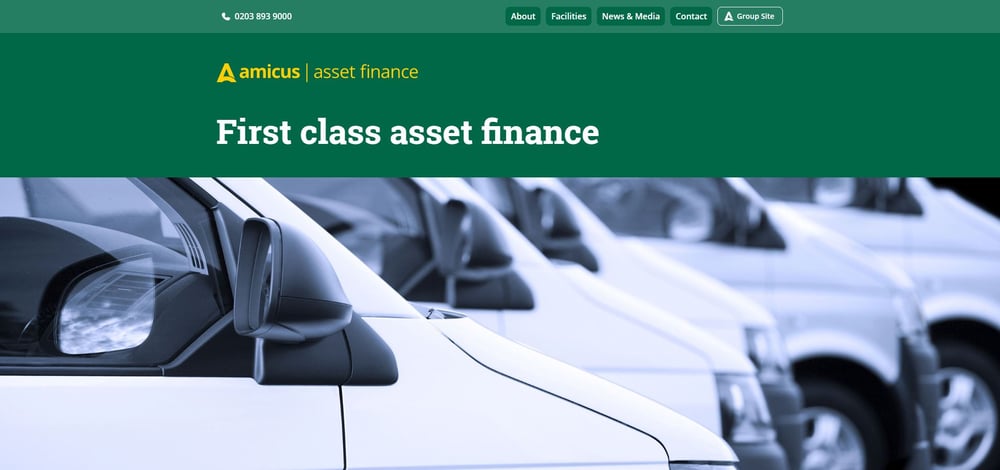 Asset finance and leasing specialist Norton Folgate has rebranded to Amicus Asset Finance and appointed industry veteran Jeremy Guilfoyle from Paragon Bank Business Finance.
Guilfoyle joins as chief operating officer with a remit to drive structural transformation and innovation, including technical support, credit, payouts, collections, asset management and legal.
Guilfoyle said: "Joining Amicus Asset Finance in this key growth period, is a really exciting opportunity for me. I am looking forward to leveraging my experience from a long established business and applying it in a business with Amicus' modern and forward thinking approach."
Amicus Asset Finance intends to focus its energy and resources on the development of its own lending proposition, facilitating deals from brokers and directly from business borrowers. Experts in the fields of asset finance, leasing and business loans, the business is led by Robert Keep who, along with Jeremy, is supported by Jon Phillips, head of credit, Brendan Strong, head of lending operations and the team of sales and administration staff and partners.
Keep said: "I'm hugely confident in the experience Jeremy brings to the team and look forward to working closely with him as we build on our success to date. The rebrand from Norton Folgate to Amicus Asset Finance marks the completion of our integration into the Amicus Group, and our operation as a subsidiary of a hugely successful specialist lending business spanning property, asset and invoice finance.
The recent launch of a new office in Manchester by Amicus Group will also benefit Amicus Asset Finance as expands its geographic reach and seeks to target opportunities in both the north and south of the country. The new Manchester office provides a hub for the Amicus SME lending, working capital solutions and short term property offering through its three divisions, Amicus Asset Finance, Amicus Commercial Finance and Amicus Property Finance.
Keep added: "We have an incredible opportunity in the North to further develop and establish Amicus as the independent lender of choice and this will be achieved by servicing the local business community and providing them with efficient access to funding. We achieved significant success as Norton Folgate; something I expect only to be enhanced and continue to grow as Amicus Asset Finance."