NHBC apprenticeships will be delivered by the company's training team.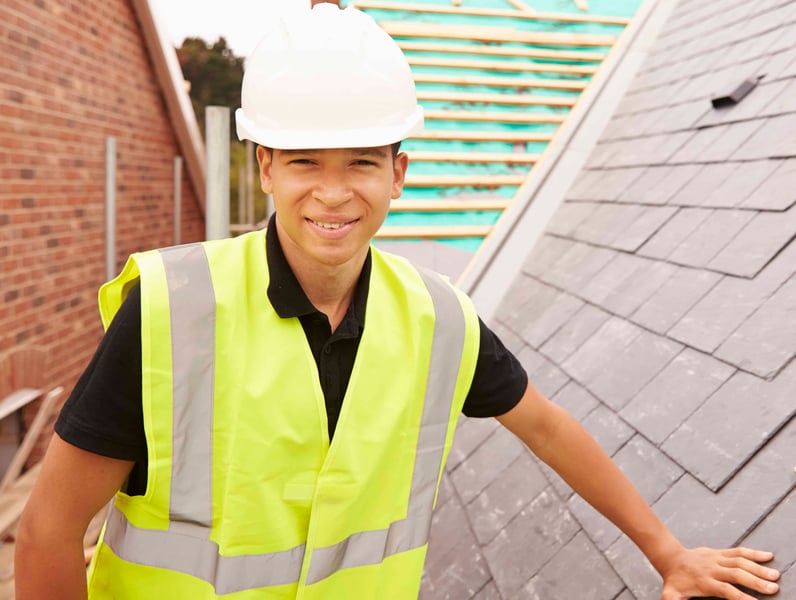 Warranty and insurance provider NHBC has become an Education and Skills Funding Agency approved provider of apprenticeships, and has launched its first apprenticeship scheme.
The company has welcomed the first cohort to its construction site supervisor (CSS) apprenticeship, which has been designed with industry-leading employers to reflect their needs.
The CSS apprenticeship aims to support the sector as it faces an ongoing skills shortage compounded by the ongoing pandemic.
NHBC apprenticeships will be delivered by the company's training team.
Darryl Stewart, NHBC's head of training and analysis, said: "This is an exciting new chapter for NHBC and we look forward to training builders of the future who will commit to high standards throughout their careers.
"Our apprenticeships provide a first rung on the ladder, along with a solid understanding of the issues and opportunities facing the industry.
"We chose Construction Site Supervisor as our initial apprenticeship to underscore the vital role that site supervisors and managers play in the delivery of high-quality new homes.
"Our years of experience and data demonstrate that a great site manager makes a very positive impact on quality standards.
"We wishour very firstapprenticesthe very best of luckand look forward to seeing their progressover the coming months.
"I hope to see their names up in lights at our Pride in the Job awards one day!"
Dave Sheridan, executive chairman at ilke Homes, said:"This is a hugely positive move for the future of the housebuilding industry as we continue our push to attract new talent to the sector.
"Apprenticeship schemes, covering both traditional and modern methods of construction, will be crucial as the sector looks set to take the lead on the UK's economic recovery post-COVID-19.
"Now more than ever, the development of skills in the housebuilding sector is crucial to the future success of our industry and it's great to see the NHBC launching this new apprenticeship scheme."