Expert claims "the mortgage price war is over"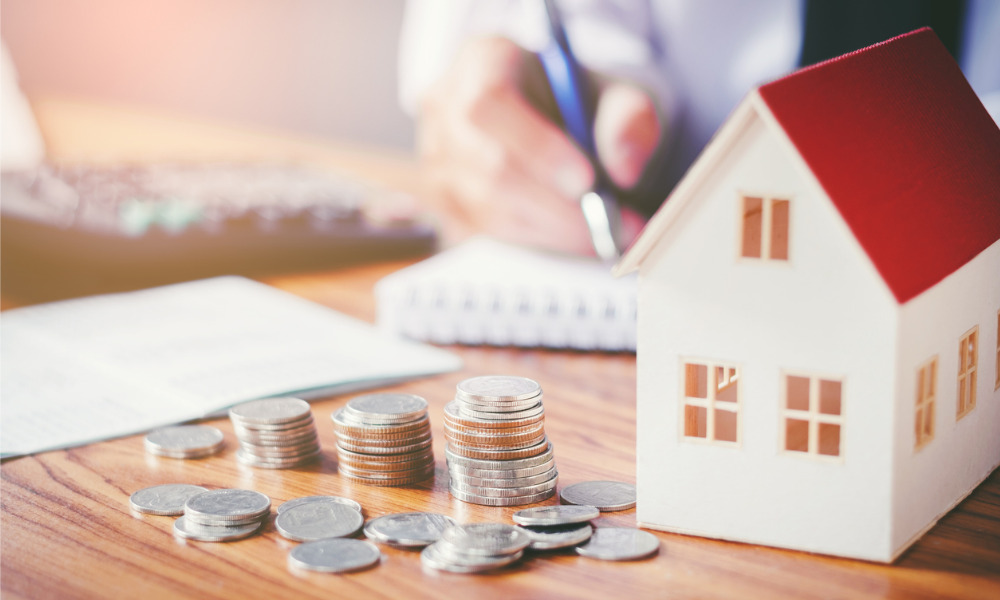 The housing market activity has remained weak in September, according to new data from Nationwide Building Society.
Annual house price growth was unchanged at -5.3% in September, and prices were flat month over month. Around 45,400 mortgages were approved for house purchase in August. This was around 30% below the monthly average prevailing in 2019 before the pandemic struck, Robert Gardner, chief economist at Nationwide, explained.
"Investors have marked down their expectations for the future path of Bank Rate in recent months amid signs that underlying inflation pressures in the UK economy are finally easing," said Gardner. "If sustained, this will ease some of the pressure on those remortgaging or looking to buy a home."
A combination of solid income growth and modestly lower house prices and mortgage rates might improve housing affordability over time, with the housing market activity subdued in the interim.
Underperforming prices in recent years
Gardner said homebuyers had displayed more interest on smaller, less expensive properties, with transaction volumes for flats showing more activity compared to other property types. However, the largest year-over-year decline in house prices was of flats at -5.7%, compared to -3.6% for detached, -4.6% for semi-detached and -5.3% for terraced properties.
Regional house price indices showed declines in all regions, with the South West discerned to be the weakest performing region. South West house prices were down 6.3% year over year.
The North was the strongest performing northern region, with the annual rate of change increasing to -2.0% from -3.3%. Meanwhile, London was the best performing southern region, although it saw a 3.8% annual decline.
What do brokers think of the house price index?
With higher oil prices filtering through, experts are foreseeing another base rate increase in November. Thus, two- and five-year gilt yields have risen by more than 20% in recent days, and swaps have edged up in response.
Newspage sought the views of property and mortgage experts on the recent house price index. Samuel Mather-Holgate of Swindon-based advisory firm, Mather & Murray Financial, claimed, "the mortgage price war is over."
Emma Jones, managing director of independent mortgage broker, When The Bank Says No, was meanwhile not surprised about the new data, including the activity concerning flats. "Yes, swap rates that affect fixed rate mortgage pricing slowly edged down throughout most of September, but we all know that things can turn on a dime," she said. "If the next set of inflation data comes in worse than expected, they could start rising again. Based on the recent Bank of England mortgage approvals data, it's going to be a challenging fourth quarter and we may not see activity levels pick up until the spring of 2024."
Graham Cox, founder of SelfEmployedMortgageHub.com, saw two reasons behind the underperforming house price index: the mortgage rates and the widespread acceptance that house prices would fall. "This is causing many buyers to put things on hold and wait for house prices to become even more competitive. With both mortgage rates and house prices expected to be lower this time next year, the property market is in limbo," said Cox.
Adam Smith, founder of Alfa Mortgages, said: "The realisation of the new cost of borrowing is really now starting to dawn on buyers and many haven't adjusted to the new norm yet. Towards the end of September, there was a little more momentum but people remain cautious."
Jamie Lennox, director at Dimora Mortgages, believed the pause in the rank Rate had left buyers and sellers in a state of anticipation. "Despite falling mortgage rates, the higher cost of borrowing overall continues to deter would-be buyers, putting downward pressure on activity levels," he explained. "Looking ahead to the fourth quarter and the first quarter of 2024, we're likely to see a growing number of properties come onto the market. Homeowners who are still on ultra-low fixed rates might opt to sell as they face remortgaging at potentially much higher rates, which will really hit household finances. This could lead to increased supply in the property market, squeezing prices even further."
Jamie Alexander, director at Alexander Southwell Mortgage Services commented: "The final days of August and the initial three weeks of September were challenging to say the least. It was like the entire residential property market was apprehensively waiting for the inflation data and base rate decision, and when the outcome was positive, sentiment and activity levels soon started to pick up."
What are your thoughts about the latest house price index? Let us know in the comments section.