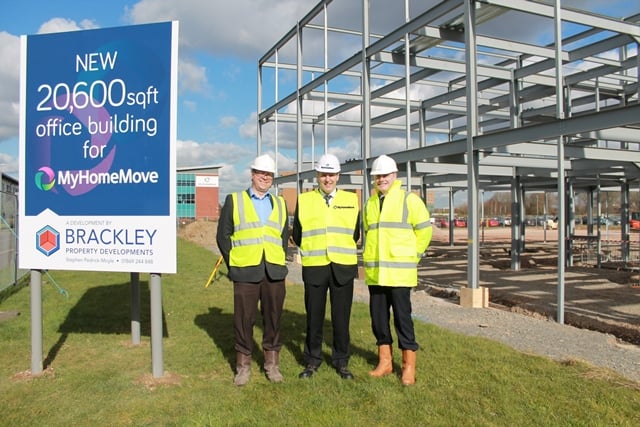 My Home Move has begun work on its new £6m conveyancing headquarters in Leicester.
The development follows a sustained period of growth since 2012withthe company increasing its transactional volumes by nearly 70% in four years.
My Home Move, which is currently recruiting, aims to expand its workforce and bring an additional 100 people into its business during 2016. The new building, which will take around 10 months to complete, will become home to mix of its professional support staff and its conveyancing teams, enabling it to bring all of its Leicester-based employees together on one site.
Doug Crawford (pictured above centre), CEO of My Home Move, said: "Over the last few years My Home Move has experienced incredible growth to become the UK's leading conveyancing provider. This new development is just part of our journey towards revolutionising the way conveyancing can be accessed and delivered, as we strive to provide a service at the forefront of innovation.
"By investing in this brand new and purpose-built office we are able to provide an environment which enables our employees to thrive; and offers us the flexible space to develop over the coming months and years as we continue to grow our business and set ourselves apart from the rest of the market"
The new building is being developed by Brackley Property Developments and has been designed by Leicester-based architects Stephen George & Partners LLP, with Stepnell Ltd engaged as the main contractor.