"Rising interest rates have made the lending environment tough to navigate"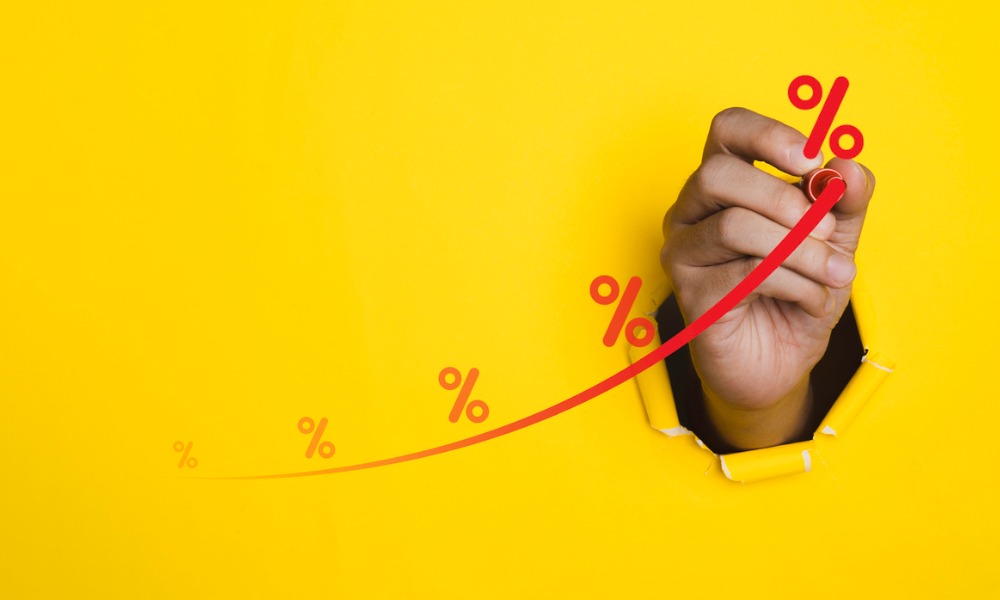 Mortgage approvals for house purchases fell by 9.5% month on month to 49,400 in July – the lowest since February this year, the Bank of England (BoE) has reported.
Net approvals – an indicator of future borrowing – was also down by 21.7% annually, while approvals for remortgaging saw a slight increase to 39,300 last month, from 39,100 in June.
Meanwhile, net borrowing of mortgage debt by individuals increased for the third consecutive month, from £0.1 billion in June to £0.2 billion in July.
Gross lending decreased from £20.4 billion in June to £18.7 billion in July, while gross repayments fell from £19.7 billion to £19.1 billion during the same period.
The BoE's latest Money and Credit report also revealed that 'effective' interest rate – the actual interest paid – on newly drawn mortgages saw a three basis point increase to 4.66% in July, while the rate on the outstanding stock of mortgages rose by five basis points to 2.97%.
"This data from the Bank of England confirms exactly what we're seeing on the ground," commented David White, chief operations officer at Simply Lending. "We've seen a drop of 31% in mortgage approvals for house purchase during July and August to date. However, this has largely been offset by an increase in demand for both remortgages and second charge loans as people react to the situation around them and, in many cases, consolidate unsecured debt.
"As more lenders release favourable product transfer terms, this was to be expected, and we are finding many clients are opting to consolidate their current position rather than move home during these uncertain times.
"Much of the work we're dealing with is leaning towards existing homeowners with equity at the expense of first-time buyers, who face a potentially daunting time to jump into the housing market. People are resilient, though, and we expect the first-time buyer sector to recover as the year progresses, especially if house prices come under further pressure."
Steve Seal, chief executive at Bluestone Mortgages, said it was hardly surprising to see a dip in mortgage approvals as mortgage repayments were now outweighing rents for the first time in over 10 years.
"Rising interest rates have pushed up the average two-year fix to nearly 7%, making the lending environment tough to navigate," he pointed out. "Looking ahead, affordability will remain a key issue and likely force many would-be and existing borrowers to put their plans on hold."
Jonathan Samuels, chief executive at Octane Capital, said the reduction in market activity was the unfortunate consequence of the Bank of England's tentative approach to managing inflation.
"While we've seen a consistent string of hikes since the closing stages of 2021, the approach taken simply hasn't been aggressive enough," he explained. "As a result, the pain being felt by borrowers has been prolonged and this has naturally led to a reduction in appetites where mortgage approvals are concerned."
However, for Emma Hollingworth, managing director of mortgages at MPowered Mortgages, the latest figures reflect a mortgage landscape that has remained remarkably robust.
"With inflation falling and mortgage rates edging down from their peak, we can expect mortgage approval activity to rise towards the back end of the year," she said. "However, regardless of the current resilience in the housing market, consumers continue to grapple with elevated living costs.
"With net borrowing of consumer credit figures down slightly, first-time buyers may look to delay their first step onto the property ladder as they address other financial challenges. For many, affordability remains the key concern, but this is where the value of advisers comes to the forefront."
Any thoughts on the figures revealed in this Bank of England report? Share them with us by leaving a comment in the discussion box at the bottom of the page.