Over a two-year period, Hartdene Homes will deliver a £16m complex of 26 apartments.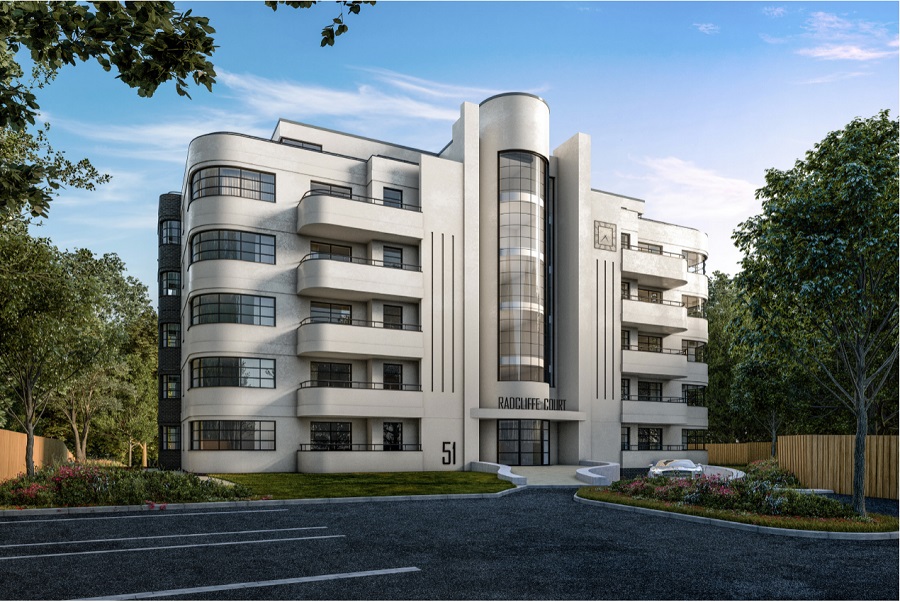 LEXI Finance has partnered with Shawbrook Bank to structure a £10.3m development loan for luxury Bournemouth development Radcliffe Court.
Over a two-year period, Hartdene Homes will deliver a £16m complex of 26 apartments.
The deal marks LEXI Finance's third notable transaction in the South West in recent months.
LEXI Finance previously arranged a £9.7m development facility in Devon to support regional housebuilder Blakesley Estates, and a £46.5m investment loan across multiple assets in Southampton.
Sam Le Pard, co-founder at LEXI Finance, said: "We're proud to have worked with Hartdene Homes to secure funding for Radcliffe Court, which will inevitably become a landmark building on Bournemouth's coastline.
"LEXI continue to support developers to secure the most appropriate funding for their projects and are very grateful to Shawbrook for their diligence in underwriting this scheme, offering market leading terms and being unwavering in their execution."
Tristan Pinckston, director of Hartdene Homes, added: "We established Hartdene to build high quality homes in premier developments across the Christchurch and Poole Bay area that provide design led living spaces for our clients.
"A big thanks to Sam at LEXI for structuring the funding to support our model and John at Shawbrook for delivering on their commitments."
John Hughes, director at Shawbrook, said: "The South and South West have proven popular for new developments over the last year, especially as more people work from home and can relocate to coastal areas or look to buy second homes in the UK.
"Radcliffe Court is a particularly interesting project as it combines new luxury homes with an art deco style which is in keeping with the character of the area.
"Having been approached by Sam at LEXI to discuss this opportunity, we knew of the reputation that the Hartdene team had in the region and we were impressed with the quality and attention to detail shown on the Radcliffe Court development.
"We look forward to supporting Tristan and his team as they complete this exciting project."