The pandemic and increased cost of living have had a massive impact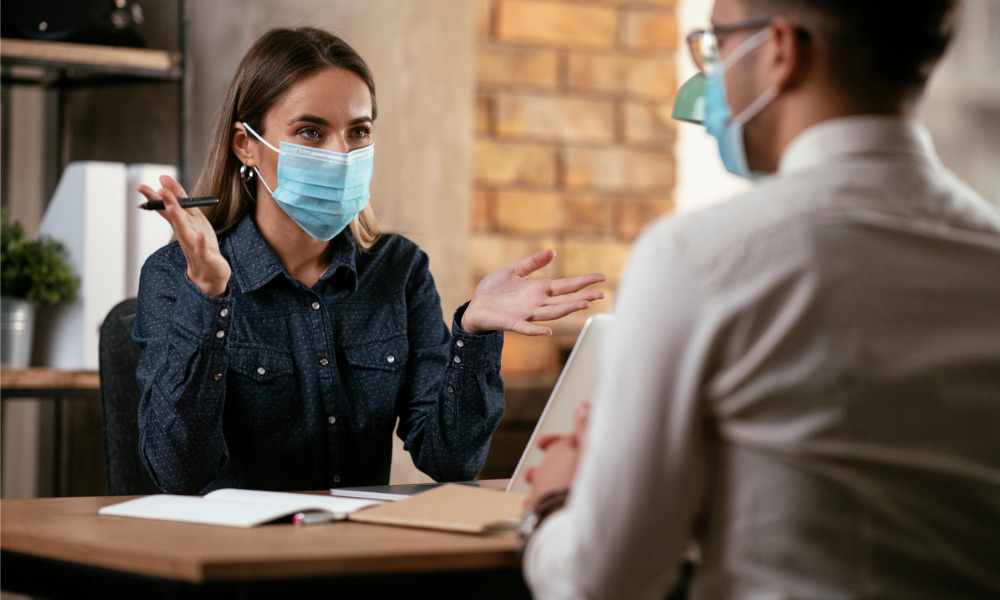 The pandemic has impacted earnings and the ability to maintain a consistent stream of income, which causes issues when trying to meet a lender's affordability criteria, according to Steve Griffiths, sales and product director of TML.
As a result of the increased cost of living, dismissals and furlough, Griffiths is expecting 2022 to be a harder than average year to gain access to a mortgage.
However, he did note that the mortgage payment deferral scheme and the stamp duty holiday have both gone a long way in helping borrowers climb the property ladder. In order to help borrowers during the height of the pandemic, 1.9 million mortgage payment deferrals were granted to struggling homeowners over the first three months of the scheme.
At one time, one in six mortgages were subject to a payment deferral, and, for the average mortgage holder, the payment deferral amounted to £755 of suspended payments.
While these initiatives and schemes did go a long way in helping borrowers, Griffiths pointed to the self-employed as one of the most affected groups that were still feeling the impact.
"The self-employed are likely to have been hit by a reduced income over the height of the pandemic, and now, with less money, they have to tackle the increased costs," he said.
As the majority of lenders require a lengthy period to establish a customer's annual earnings, Griffiths said that the self-employed face being penalised further.
"There are high amounts of pent-up demand currently, but it will be harder to access mortgages from the high-street if they continue to assess customers based on their earnings over the height of the pandemic," Griffiths said.
Another issue caused by the pandemic is its impact on credit scores. Griffiths explained that missed payments had resulted in declining credit scores for many, which too had reduced the number of lenders and mortgage products a borrower has available to choose from.
"The self-employed are being squeezed from both sides here - they have reduced incomes as a result of the pandemic, which has, in turn, affected their ability to pay their bills and therefore lowered their credit scores," added Griffiths.
What happens next?
Following the difficulties caused by the pandemic, there are new financial complications on the horizon, coming in the form of a rise in National Insurance contributions and increasing utility bill costs.
The energy price cap will increase on April 01 for approximately 22 million customers. According to Ofgem, the energy regulator for the UK, those on default tariffs paying by direct debit will see an increase of £693, from £1,277 to £1,971 per year.
Prepayment customers will see an increase of £708, from £1,309 to £2,017.
The regulator explained that the increase is driven by a record rise in global gas prices over the last six months, with wholesale prices quadrupling in the last year.
Griffiths said that due to rising household costs, many borrowers will likely have to turn to specialist lenders in order to gain access to the product they want.
Lenders will be working the increased cost of living into their affordability calculations, which means that the average person's affordability will decline due to the rising cost of gas.
Griffiths said: "Specialist lenders will take a more personal approach with borrowers, and, as a result, they may be able to find a bit of wiggle room when it comes to their assessments.
"At TML, we look into the reasons behind missed payments which can be as simple as the customer did not pay for their phone contract due to there being a misunderstanding regarding what they were getting in their package.
"This, for example, shows that it is not to do with their ability to pay the bill, but having an issue with the product itself."
With the additional difficulties in getting a mortgage for a customer, Griffiths said it is important that lenders and brokers do not lose sight of their customers' wants and needs.
"While the customers will have reduced affordability, they are still purchasing something, and they want that product to be right," he explained. "It is important to bear in mind that while there are reduced options, brokers and lenders should look to accommodate their customers' needs the best they can."