The new appointees are tasked with implementing the broker firm's financial services business plans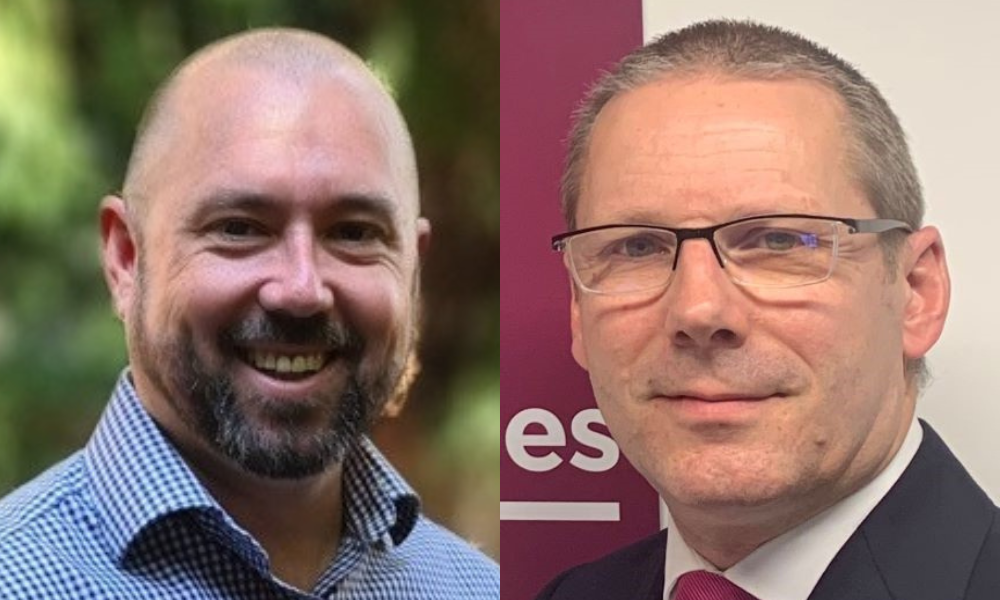 Just Mortgages has announced the appointment of Gareth Lowndes (pictured left) and Andrew Lake (pictured right) as new financial services directors for the North and South of the country respectively.
They are responsible for the implementation and delivery of the broker firm's financial services business plans by providing direction to a team of divisional sales directors and mortgage and protection advisors.
The two are also charged with continuing the growth of Just Mortgages, which has expanded rapidly over the past year with broker numbers breaking the 600 milestone.
Read more: Just Mortgages reaches 600-broker milestone.
John Philips, head of Just Mortgages, remarked that both Lowndes and Lake "perfectly embody the ethos of the company with their passion, professionalism, and unwavering focus" on supporting the firm's brokers and their clients.
"We love promoting from within at Just Mortgages and rewarding great people with great opportunities," Philips said. "We tell all our brokers that their career within Just Mortgages is whatever they choose to make it and appointments like this show we mean what we say. I'm very proud of Andrew and Gareth and so pleased to help them on this latest part of their career journeys."
On his appointment, Lowndes said he was thrilled to take on this latest exciting step in his career.
"I am very proud to have been appointed to director level having started as an adviser in 2010," he added. "I joined Just Mortgages for the chance to further my career with a fast-growing company that prides itself on career development and a family ethos. The main thing that has kept me within Just Mortgages is the 'family' feel to the business and the way you are treated like an individual and rewarded for the work you do and effort you put in."
Lake, for his part, said that he was excited to be a part of developing and supporting the brokers within Just Mortgages in his region.
"I started with Just Mortgages as a divisional sales director for Kent in 2014 and this promotion clearly demonstrates that Just Mortgages recognises and rewards the efforts of those who succeed in the business," Lake stated. "We work in a meritocracy. The company rewards people on their performance so you get back what you put in. It's simply a great place to be."