It brings in a trio of lending directors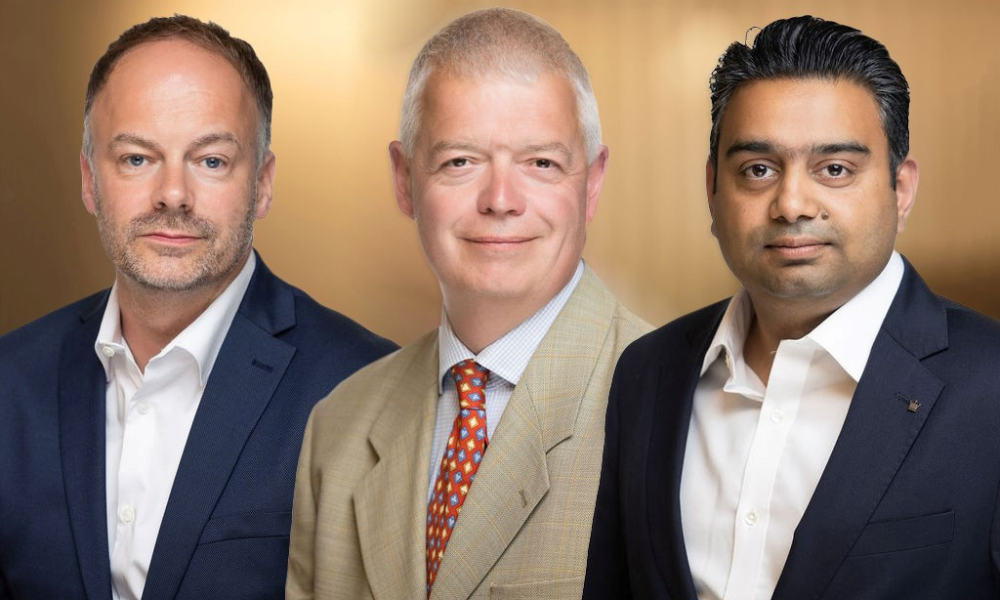 Hampshire Trust Bank (HTB), looking to bolster its development finance division, has announced the appointment of Colin Ness, Richard Payne, and Pranav Jain (all pictured) as new lending directors
Ness has over 24 years of experience in the commercial and real estate sectors, assisting developers and investors deliver on their projects. He previously held roles with HSBC, Nationwide, Santander, NatWest and, most recently, Aldermore Bank where he held the position of property development manager covering the South West, South East, and South Wales regions.
"I'm delighted to be joining HTB at a very exciting time as the business evolves, and I very much look forward to introducing the business to my professional network of clients, helping the team to deliver a trusted, competitive and valued service to the property development industry," Ness said.
Payne has over 35 years of experience working in property-related sectors. He spent 20 years at Currie & Brown, leaving as a director in 2006. He subsequently spent time working at Singer & Friedlander and Deutsche Bank before being appointed head of real estate at the Bank of London and the Middle East. He then became head of development lending at Oblix Capital before joining Adair as director of project monitoring in 2020.
He, too, is delighted to join the expanding team at Hampshire Trust Bank.
"Our targets are increasing but I'm sure that between my network of contacts and the great team at HTB, we will build upon the existing book and expand our development finance business further over the coming months," Payne said.
Read more: HTB doubles development finance division.
Jain started his career in banking in 2010 with NatWest before joining HSBC in 2014. More recently, he worked for various international challenger banks such as State Bank of India and Habib Bank AG Zurich.
"With the new team in place, I am excited to join the bank and make an important contribution," Jain stated. "We are in the middle of challenging economic times, but the business is well-placed to support developers with our bespoke solutions. I think it's a great time to join HTB and can't wait to get started."
Alex Upton, managing director of development finance at Hampshire Trust Bank, welcomed the appointment of the three new lending directors to HTB.
"They join at an exciting time for the bank and come hot on the heels of our trio of business development appointments last month," Upton said. "They will be responsible for managing our teams across the regions, working with our broker partners to deliver our continually evolving proposition."