He has been promoted from his senior relationship manager role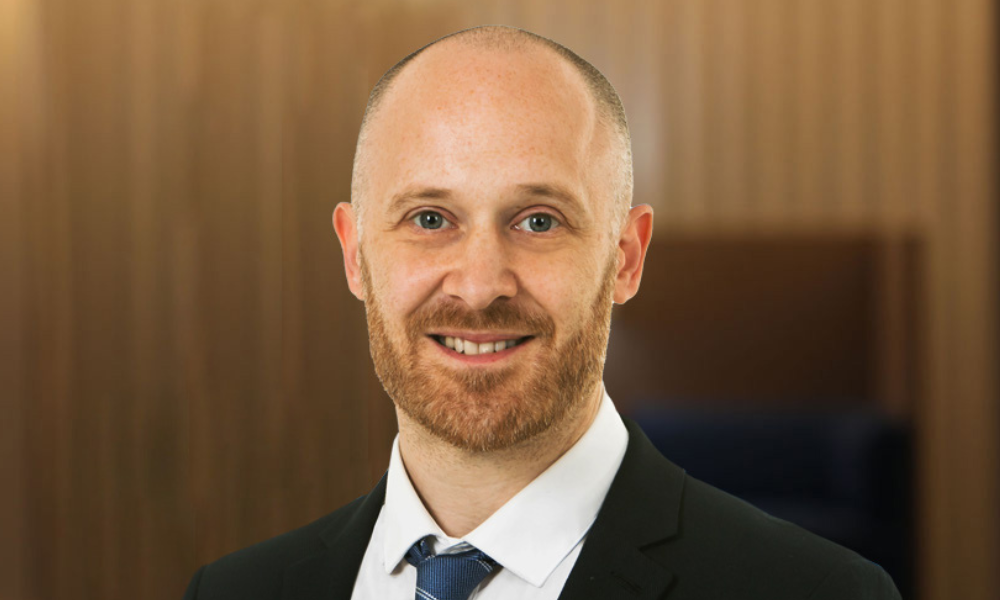 Hampshire Trust Bank (HTB) has announced the appointment of Russell Higgins (pictured) as lending manager within its development finance division.
Higgins, who has over 20 years of experience in financial services, began his career at Allied Irish Bank in 2001, where he worked for 14 years. He was associate relationship manager at National Australia Bank from 2015 to 2016 and had the same role at Bank of Cyprus from 2017 to 2018.
Higgins joined HTB in 2018 as relationship manager and was a member of the development finance team which opened the bank's Leeds office in 2018. He was promoted to senior relationship manager in 2021, where he supported the commercial director and mentored younger members of the team and new joiners.
"Russell has been a stalwart of HTB's development finance team for almost five years now," Neil Leitch, development finance lending director at Hampshire Trust Bank, said. "He has built excellent relationships in the East of the Pennines market and especially with HTB's existing development finance clients.
"He thoroughly deserved his promotion, and I can't wait to see him continuing to provide the sort of exceptional customer service that both Russell and the bank have come to be known for."
In his new role, Higgins will be responsible for generating new development finance business and managing already existing customer relationships. He will also work closely with HTB's credit risk team and the credit committee.
His promotion is the latest in a series of appointments announced by Hampshire Trust Bank this week. The bank earlier announced the appointment of Harry Bhogal, who, like Higgins, has been promoted from relationship manager to lending manager within the bank's development finance division. HTB also announced the appointment of Mike Kilford as sales manager.
Commenting on his appointment, Higgins said he was excited about the opportunity to step up into the lending manager position at HTB and continue his growth within the bank and the development finance industry as a whole.
"It is an exciting time at HTB as we continue to grow our development finance proposition," he added. "We have an amazing offering, and I am eager to get on the road. I am looking forward to developing contacts with new and existing borrowers, brokers and professionals."
Want to be regularly updated with mortgage news and features? Get exclusive interviews, breaking news, and industry events in your inbox – subscribe to our FREE daily newsletter. You can also follow us on Facebook, Twitter, and LinkedIn.