Rishi Sunak accused of caving under pressure from Tory rebels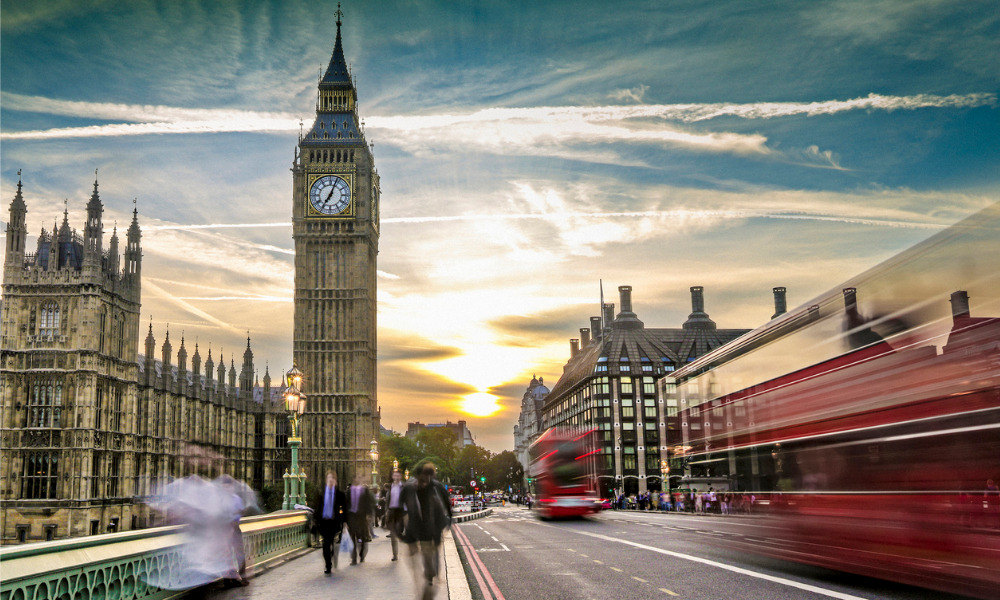 The government has conceded defeat on mandatory housebuilding targets following a major backbench rebellion reportedly involving up to 100 Tory MPs.
On Monday, housing secretary Michael Gove announced a watered down amendment that will result in 'advisory' rather than 'mandatory' targets, effectively putting an end to the government's pledge to build 300,000 homes a year.
The department for levelling up and housing later confirmed that the government would now "consult on how these can better take account of local density".
Late last month, a Commons vote on the levelling up and regeneration bill was dropped after 60 Conservative MPs signed an amendment calling for the mandatory target to be scrapped.
The opposition to the bill was led by former minister and current MP for Chipping Barnet, Teresa Villiers, who has argued for local communities to have a greater say over planning issues.
It appears opposition has grown during recent weeks, despite the government offering concessions, such as including stricter time-limits for developers to start housing projects once planning permission is granted, also known as 'land banking'.
According to a report in The Guardian, both the prime minister and the housing secretary accepted the demand to axe the mandatory target late last week.
Critics weigh in
Lisa Nandy, the shadow housing secretary, railed against the rebel MPs, saying the scrapping of the targets was "completely irresponsible", while accusing the government of being too weak to stand up to its own backbenchers.
"The government cannot govern, the levelling up agenda is collapsing, and the housing market is broken. Pulling flagship legislation because you're running scared of your own backbenchers is no way to govern," she said.
"It will mean that housebuilding will fall off a cliff and the dreams of homeownership for a generation of young people will go up in smoke."
Rico Wojtulewicz, head of housing and planning policy at the National Federation of Builders (NFB) and House Builders Association (HBA), also weighed in, blaming Gove for giving in to the Conservative backbenchers.
He said: "We were led to believe that Mr Gove was appointed to ensure (former housing secretary) Robert Jenrick's ambitious planning reforms were not lost, yet his first move was to water them down so much that disgruntled Conservative MPs were given a platform to further derail vital change."
He claimed the targets, which are monitored through the Housing Delivery Test (HDT), not only helped to ensure enough homes were built but also encouraged councils to allocate sites which can more easily be delivered.
According to the HBF, abolishing housing targets could result in the annual number of new homes being built slashed by 100,000; a sharp drop that could cost the economy £17 billion and reduce the amount invested into affordable housing by £2.8 billion.
Wojtulewicz went on: "Housing targets were brought in to ensure that councils did not condemn another generation to housing misery, but they also helped smaller builders too by putting an emphasis on deliverable supply and not simply high-volume sites which do not always come to fruition in a timely manner - exampled by the 400,000 unbuilt permissions.
"Removing targets, which ambitious councils have doubled and quadrupled without Government intervention harms aspiring homeowners, small businesses, placemaking and shows that levelling up is a phrase, not a reality.
"The Government appears to have lost its vision for homeownership and is now withdrawn to helping protect backbench MPs' electoral chances at the next election. We'll be increasing our work with Labour, trying to convince them that we need a small site register, a medium sized site definition of between 10 and 50 homes and housing need assessments that take advantage of modern technology to ensure data is robust, detailed and locally driven.
"The last two years have been very difficult for housebuilders. Eleven new taxes and levies, misuse of data on unbuilt permissions, watered down planning reform, a worsening planning process and incoherent proposals such as brownfield-first, protecting landscapes and removing negotiable housing taxes without bringing any more land forward. By ending mandatory housing targets, the Government has signalled an end to its housing ambitions and placed backbench MPs' careers before the national interest. The housing crisis is going to get worse."
Read more: Top UK builders facing downturn
Construction activity slows
In a separate development, construction activity slowed last month, reportedly due to concerns about the economy and higher borrowing costs, according to figures from the S&P Global/CIPS UK construction purchasing managers' index.
On the flip side, the rate of price increases slowed, while commercial construction activity registered an increase in business.