The £71 million forward funding deal hopes to deliver 214 new rental homes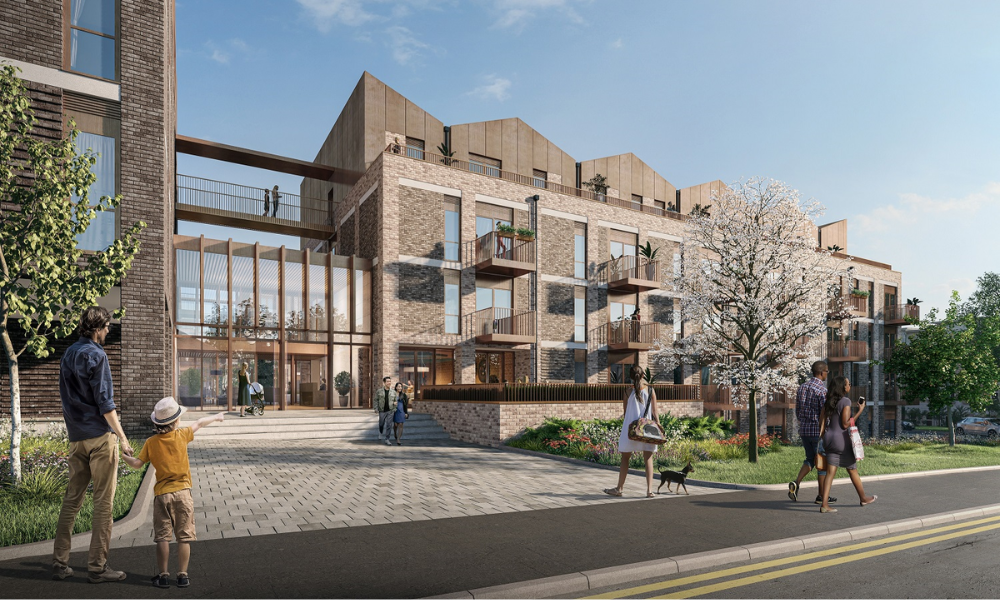 Property management company Get Living and developer Watkin Jones have agreed a £71 million forward funding deal to deliver 214 new rental homes at Randalls Way, Leatherhead.
The development will be the first operational build-to-rent scheme in Leatherhead, which offers future residents rental homes with the green space of the River Mole Nature Reserve and Leatherhead Park on the doorstep.
This is Watkin Jones and Get Living's second deal since April, when the organisations agreed a £136 million forward funding deal to deliver 551 build-to-rent homes at Sherlock Street, Birmingham.
The site on Randalls Road was previously a food research centre and is currently vacant. The neighbourhood will be managed and operated by Get Living, with the scheme expected to complete in early 2025.
On completion, it will offer residents one-, two-, and three-bed apartments, including 36 discount market rent homes alongside 3,000 square feet of resident amenity space and extensive landscaped gardens.
The Home Quality Mark 'Very Good' development is well positioned for sustainable transport, located seconds from Leatherhead railway station, which offers access to Central London in less than an hour and the open spaces of Box Hill in five minutes.
"To help solve the housing crisis in a sustainable manner, it's important for the development sector to find solutions on brownfield land," Rick de Blaby, chief executive at Get Living, said. "With Watkin Jones, we have an ongoing partnership with one of the UK's most professional and enterprising developers.
"Get Living continues to set the standard for exemplar build-to-rent neighbourhoods up and down the country, and it is our responsibility now, with Watkin Jones, to create a compelling new rental offer in a brilliant new neighbourhood for Leatherhead."
"Sealing our second forward funding agreement with Get Living in quick succession underlines the success of the partnership we are building," Alex Pease, chief investment officer at Watkin Jones, said. "We're looking forward to working closely with the team at Get Living over the coming years to deliver amazing places.
"This scheme is another example of our teams' remarkable track record of breaking new ground and introducing BTR into new locations. Leatherhead has all the fundamentals of a great place for future residents, and we're certain they will enjoy a fantastic life there."