Evolution Money has lent over £260m to more than 26,500 customers across the last decade.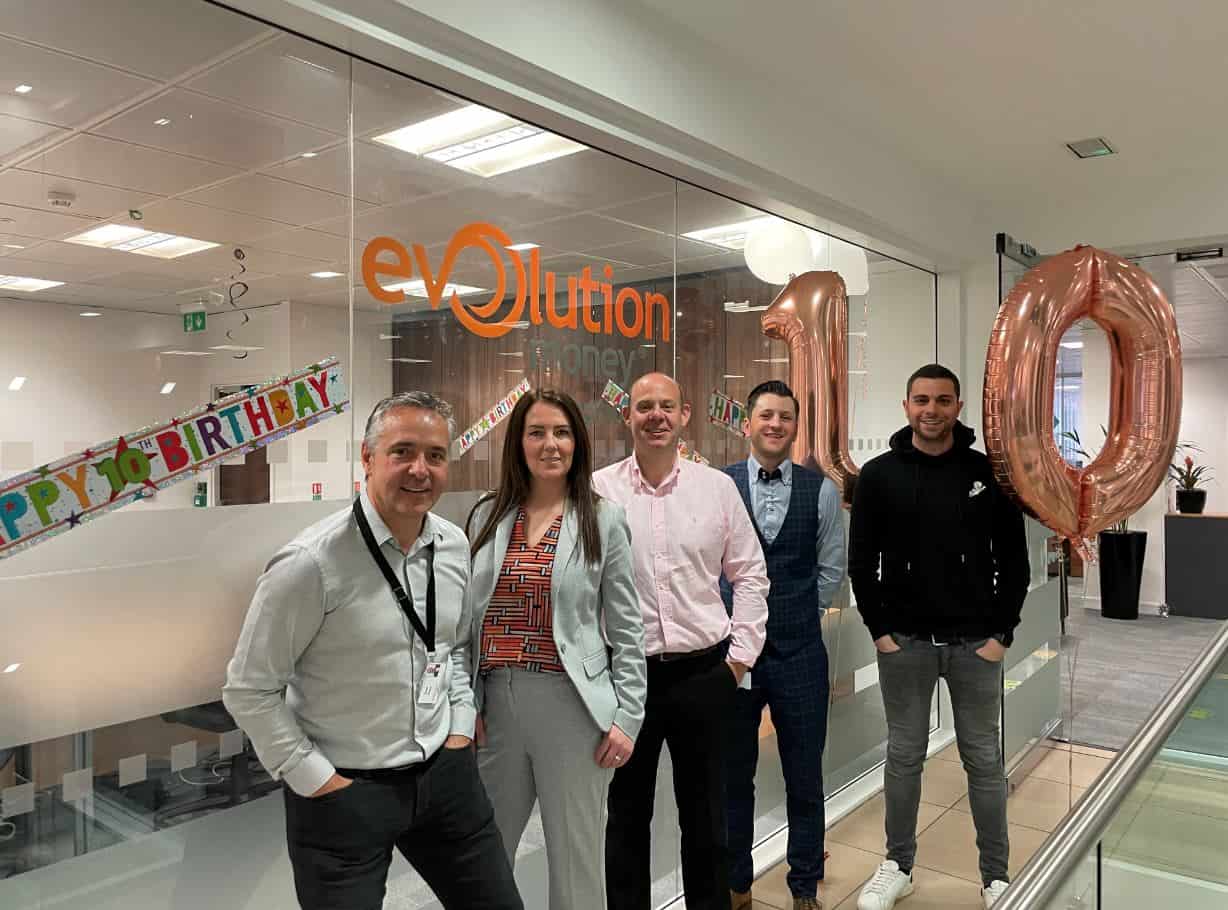 As Evolution Money celebrates its tenth anniversary it has revealed that it has lent over £260m to more than 26,500 customers across the past decade.
Established in Manchester in May 2011 with just two members of staff, Evolution Money funded its first loan of £750 on 16 May 2011.
Since its launch, Evolution has grown to employ over 100 employees and been cited as one of The Sunday Times' Fast Track 100 companies twice.
It now has one of the largest direct-to-consumer sales forces in the second-charge lending market with 44 CeMAP-qualified staff, including nine in Evolution's support teams, and 100% of its operational team managers first joined the lender in a customer-facing role.
Evolution also works closely with the advisory sector and has a range of relationships with introducers and packagers to support a growing number of customers who are suitable for second-charge mortgages.
In 2011, Evolution's maximum mortgage value was £7,500 and the maximum loan term was seven years; that has now changed to £50,000 and 20 years respectively.
Steve Brilus, chief executive of Evolution Money, said: "A lot has happened in the past year and a half, let alone the last 10 years, and we are very proud to be celebrating our tenth anniversary and to be able to look back on what has been an incredible and eventful decade.
"Our chief operating office, Mat Montgomery, started the business in a small office in the heart of Manchester city centre with just one underwriter, and to look back over the development and growth of Evolution since then, is quite remarkable.
"Back then, Evolution was very much a product of the credit crunch and the resounding impact this had on financial services and the wants and needs of borrowers.
"Over the past 10 years we've created what we think is a very positive culture within the business, and the development of 'Team Evo' has been fundamental in that.
"For us, it's all about developing the very strongest relationships whether that is internally, with our customers, or with the advisers and introducers we deal with.
"We want to do the right thing every time, and that drives us forward and will undoubtedly shape the next 10 years."