The expansion aims to support the company's two-year growth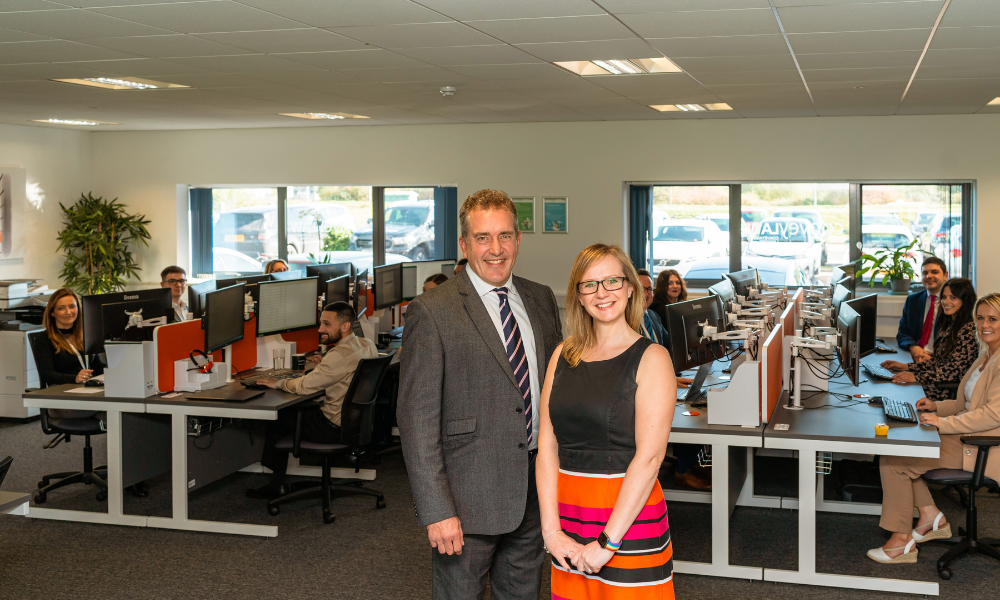 Welsh conveyancing firm Convey Law has opened a new office in Swansea Enterprise Park at Swansea Vale in order to support a record period of continuous growth.
With headquarters in Newport, Convey Law currently has a workforce of over 170 individuals, having doubled in size over the course of the last 24 months in response to sustainable property transaction volumes. The company said it is looking to recruit up to 50 conveyancing professionals and trainees, with staff based at the new Swansea office and with the flexibility to work from home.
Training contracts are available for trainee conveyancers and trainee solicitors, especially those already in the industry who are keen to progress their careers through to professional qualification.
The Swansea office is headed by Laura Burkinshaw (pictured right), head of legal practice at Convey Law, and also legal director and current deputy chair of the Society of Licensed Conveyancers.
"I am incredibly excited to open the Swansea office in my hometown," Burkinshaw said. "Swansea is a thriving legal area, and I very much look forward to working with both experienced and trainee conveyancing professionals who are looking for a new challenge."
Lloyd Davies (pictured left), managing director at Convey Law, added that over the last two years, the conveyancing firm had been recruiting and training five new trainee conveyancers a month at its Newport headquarters, as well as welcoming experienced conveyancers to work with clients or to assist with title checking, auditing, or training teams.
"Our revolutionary conveyancing pathway allows us to train and qualify trainee conveyancers and solicitors quickly and effectively, with our reward and salary structure based on performance and commitment," Davies stated. "It is a great time to be a part of Convey Law, and we very much look forward to welcoming new members of staff in joining our team in West Wales."