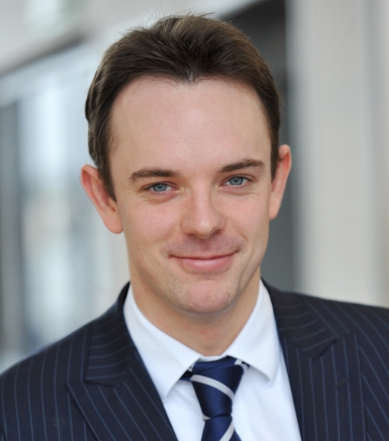 Bibby Financial Services has appointed Ben Smith (pictured) as UK corporate sales director.
Smith joined Bibby FS from British Nuclear Fuels in 2010 and has since held a variety of roles at the business funder.
This appointment comes as the company look to strengthen its support for larger SMEs.
Smith said: "We've made huge strides in the corporate funding space in recent years and are well placed to develop our support for intermediaries and businesses at this end of the market even further.
"Our corporate offering has never been as comprehensive as it is now and we have written some significant deals over the past year, during a time when other funders are retreating from the market."
Bibby FS' corporate team was formed in 2012 and has since structured 540 national deals.
Smith will head up a team of 20 across the country, tasked with growing BFS's funding for larger businesses.
Smith added: "I'm delighted with my new role and look forward to working more closely with the business communities and helping to drive economic growth throughout the country."
Edward Winteron, UK chief executive at Bibby FS, furthered: "Ben's experience, drive and commitment to Bibby FS and our clients during the last eight years made him a standout candidate for this role.
"Under Ben's leadership, coupled with our growing funding capabilities, I'm confident we'll be able to significantly grow our share in the corporate funding space over the coming years."