The Bank of England's Monetary Policy Committee (MPC) voted unanimously to maintain the bank rate at 0.1%.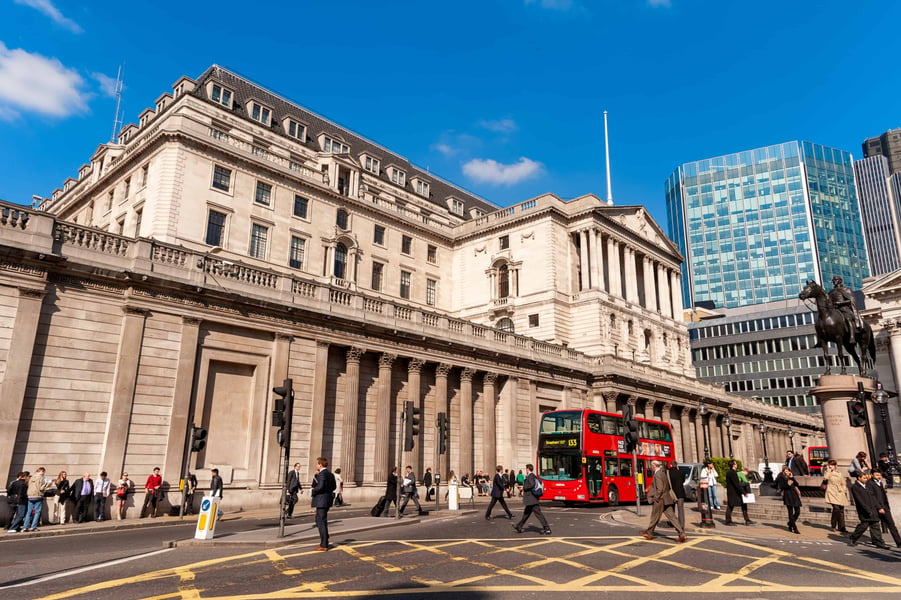 The Bank of England's Monetary Policy Committee (MPC) voted unanimously to maintain the bank rate at 0.1%.
The BoE has warned banks to be prepared for the possibility of negative interest rates within six months. The committee confirmed that the COVID-19 vaccination programmes are improving the economic outlook, and since the MPC's last meeting, they say financial markets have remained resilient. UK GDP is expected to have risen slightly in Q4 2020 to a level around 8% lower than in Q4 2019, which is stronger than expected in the MPC's November report. The bank suggests that there would be a "rapid" recovery in GDP towards pre-pandemic levels this year, due to the vaccination programme. However, the BoE outlined that the outlook for the economy remains "unusually uncertain, and that it depends on the evolution of the pandemic, measures taken to protect public health and how households, businesses and financial markets respond to these developments". The MPC has said that it will continue to monitor the situation closely, and if the outlook for inflation weakens, the committee is ready to take any "additional action necessary to achieve its remit". Nick Chadbourne, chief executive of LMS, said: "It's no great surprise that Bank Rate remains at 0.1%, and it's good news for homeowners as it keeps mortgage rates down. "LMS data shows that on average, borrowers taking advantage of low rates decreased their monthly payments by £236 in December. "Recently we've seen lenders prepare for a busy remortgage market in Q2 with a steady stream of high loan-to-value products returning to the market and the introduction of increasingly competitive rates. "While product transfers can offer a great deal in terms of ease and efficiency, as competition between lenders grows, borrowers should be seeking advice to ensure they are accessing the best deals available on the market." Ian Warwick, managing partner at Deepbridge Capital, added:"The pace at which the vaccine rollout has progressed has been incredibly encouraging and will provide much needed hope for people and businesses alike. "The government has worked hard in an incredibly difficult environment to create a capital lifeline to many businesses via the BBLS and CBILS, as well as long-term support for growth-focused companies via the likes of the Enterprise Investment Scheme, but now we would urge that there needs to be even greater support – both via financial and via sustainable growth initiatives. "Agile companies, which have survived 2020 and provide a product or service which has a genuine medium to long-term solution to a recognised problem, will continue to develop and grow but require capital to do so."
Frances Haque, chief economist at Santander UK, said: "The MPC's decision to leave bank rate unchanged at 0.1% was expected this month given rapid rollout of the COVID-19 vaccines, which will help boost confidence and support growth in the UK economy.
"However, the Bank of England remains committed to intervening should the financial markets and the UK economy need additional support measures as we move through 2021."