Brokers reflect on the difficulties of their market experiences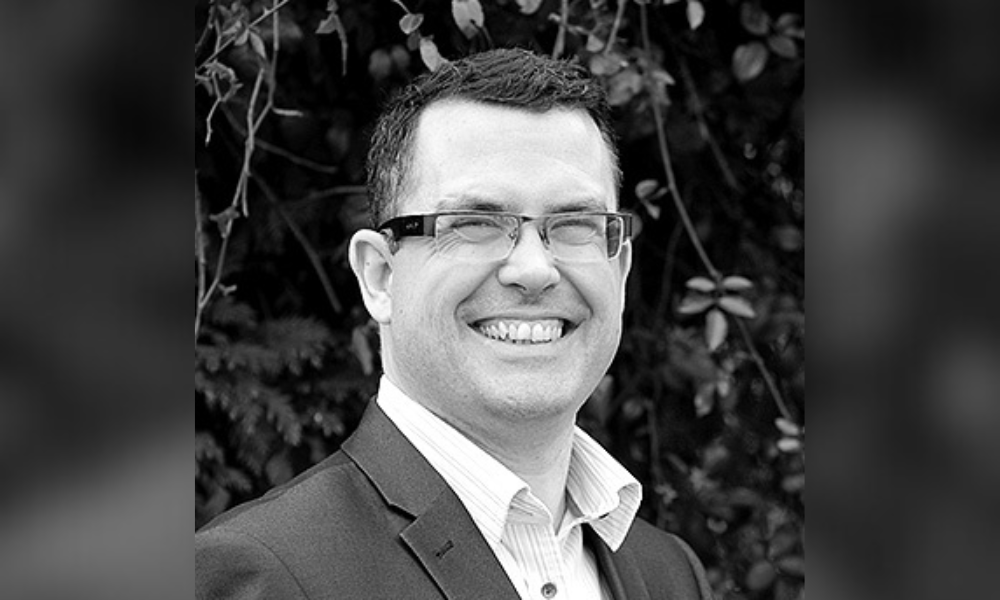 With market conditions having been increasingly complex in recent times, brokers have arguably been working harder than ever to help their customers secure homes. As a result, many have put in long hours and suffered burnout – impacting both their physical and mental health.
Scott Taylor-Barr (pictured), financial adviser at Carl Summers Financial Services, said whenever we have a rapidly rising interest rate market, you will find mortgage brokers struggling with their mental health.
Switching off
Taylor-Barr said the current market conditions have limited brokers' ability to switch off.
"If a client is suddenly ready to make their application, you feel duty-bound to drop everything and do it, otherwise, the interest rate deal that you found for them could vanish and be replaced by something that would suddenly cost them £60 a month more," he said.
Alternatively, Taylor-Barr said a broker may get an email from a lender telling them that they are pulling all their rates with very little notice, so the case they had planned to do first thing in the morning suddenly needs doing now. It is a pace of work that is not sustainable in the long term, he believes.
Aaron Forster, director at Create Finance, added that with the ever-changing mortgage market, both brokers and the support staff behind them are working harder than ever.
"As a company, we are actively trying to tackle this by preventing burnout; we have introduced 'self-care days' for all of our employed team," Forster said. He said a self-care day is an opportunity for them to regroup and spend their day doing what self-care means to them.
"This could be playing golf, taking a walk, having a spa day or just watching Netflix at home; this is taken, hopefully, before they reach burnout," Forster added.
Being mindful of wellbeing
Kylie-Ann Gatecliffe, director at KAG Financial, said as director of a firm, she is mindful of her advisers' wellbeing and how everyone is coping with current market conditions. Gatecliffe said having to adapt quickly to rate changes, criteria updates and fast moving sales, can take its toll on brokers.
"However, we work together to ensure we are all comfortable with our work load and this also allows us to carry on delivering great service," she said. As a result of intense market conditions, Gatecliffe said some brokers can try and take on too many clients, which will have an impact on their wellbeing.
The biggest change Gatecliffe would make is having a market wide agreement from lenders to let brokers know with plenty of time when products are being withdrawn.
"We have seen in recent months last minute rate changes, which not only puts pressure on the broker to submit cases quicker, but also puts pressure on the clients to make a decision," Gatecliffe said.
Dominik Lipnicki, meanwhile, director of Your Mortgage Decisions, said the mini budget, high inflation as well as the cost-of-living crisis, had made mortgage placement even more of a challenge.
"Most advisers would agree that the workload has never been higher; more complex cases, means more hours trying to place the mortgage, hence it can sometimes feel like there are not enough hours in a day to do the job properly," Lipnicki said.
"Lenders could do more in helping to prevent stress and burnout of advisers by ensuring that their back-office support is fit for purpose, and by being appreciative of the work that mortgage advisers do by handing over a fully packaged case to the lender."
Lipnicki said service levels vary a great deal, and this can be a real source of frustration for those on the coalface.
"As difficult as it is, we must all look after our mental wellbeing by ensuring that we learn how to put the phone on mute or shut our laptop down, being happy that the emails can wait until the morning," he said.
How have market conditions impacted your day-to-day workings? Let us know in the comment section below.