But slowdown has been modest and price growth has remained firm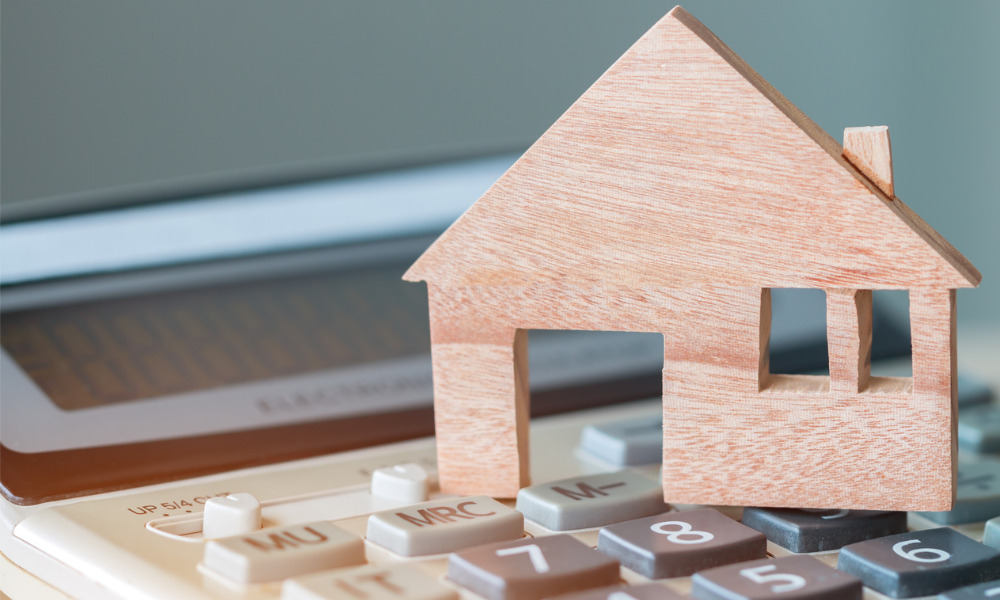 Annual house price growth slowed to single digits for the first time since October last year, but at 9.5%, the pace of increase remained robust, the Nationwide Building Society has reported.
Its House Price Index for September 2022 also revealed that prices were unchanged over the month from August after taking account of seasonal effects – the first month that failed to record a consecutive rise since July 2021.
"There have been further signs of a slowdown in the market over the past month, with the number of mortgages approved for house purchase remaining below pre-pandemic levels and surveyors reporting a decline in new buyer enquiries," Robert Gardner, chief economist at Nationwide, said. "Nevertheless, the slowdown to date has been modest and, combined with a shortage of stock on the market, this has meant that price growth has remained firm.
Gardner added that by lowering transaction costs, the reduction in stamp duty may provide some support to activity and prices, as will the strength of the labour market, assuming it persists, with the unemployment rate at its lowest level since the early 1970s.
"However, headwinds are growing stronger suggesting the market will slow further in the months ahead," he pointed out. "High inflation is exerting significant pressure on household budgets with consumer confidence declining to all-time lows.
"Housing affordability is becoming more stretched. Deposit requirements remain a major barrier, with a 10% deposit on a typical first-time buyer property equivalent to almost 60% of annual gross earnings – an all-time high.
"Moreover, the significant increase in prices in recent years, together with the significant increase in mortgage rates since the start of the year, have pushed the typical mortgage payment as a share of take-home pay well above the long-run average."
Read more: Zoopla reveals slowing house price growth.
Guy Harrington, chief executive at residential lender Glenhawk, believes that "the decade-long house price growth party is over."
"If we do indeed see rates anywhere near the 6% that the markets are pricing in, the only outcome is a housing market crash," Harrington said. "The BoE's misguided obsession with crushing inflation has left an overpriced housing market at the mercy of the banks. Only a rapid unwinding of rates when the true scale of consumer headwinds becomes apparent this winter will prevent a prolonged period of turmoil for homeowners."
Mark Harris, chief executive at mortgage broker SPF Private Clients, noted that so much has changed since the beginning of September.
"Lenders have been pulling fixed-rate mortgages left, right, and centre as swap rate volatility makes them extremely difficult to price," Harris said. "Many of the smaller lenders in particular are waiting to see what the market does before relaunching.
Read more: Lenders relaunch products, update rates today.
"It is unlikely that much will change before the next interest rate decision or the government plan supported by the Office of Budget Responsibility. Borrowers concerned about their mortgage should seek advice from a broker as to the options available and plan ahead as much as possible."
For Ian Hewett, founder of Ashford-based The Bearded Mortgage Broker, a property market crash is unlikely to happen despite all the madness of the past week.
"The reason is simple: the sheer lack of supply," he said. "Yes, mortgage rates have increased dramatically, and energy bills are set to soar, so affordability is going to be a challenge.
"However, the extreme lack of stock will likely prevent a crash even if demand drops off sharply. Many first-time buyers will still want to get out of the rental market, where rents are skyrocketing."
Meanwhile, Nationwide's quarterly regional house price index showed there was a softening in annual house price growth in 10 of the UK's 13 regions in the third quarter of 2022.
The South West remained the strongest performing region, even though it saw a slowing in annual house price growth to 12.5%, from 14.7% in Q2. This was closely followed by the East Midlands, which saw annual price growth pick up to 12.3%, from 11.4% in the previous quarter.
Wales saw annual price growth slow to 12.1% but remained the top performing nation. Price growth in Northern Ireland softened to 10.1%, while Scotland saw a further slowdown in annual growth to 7.8%, compared with 9.5% last quarter.
England saw a further slowing in annual house price growth in Q3 to 9.9%, from 10.7% in Q2. While the South West remained the strongest performing region, southern England continued to see weaker growth overall than northern England.
London remained the weakest performing UK region, although the capital did see a modest pickup in annual price growth to 6.7%, from 6.0% last quarter.