One specialist lender is coming to the aid of those struggling to meet affordability criteria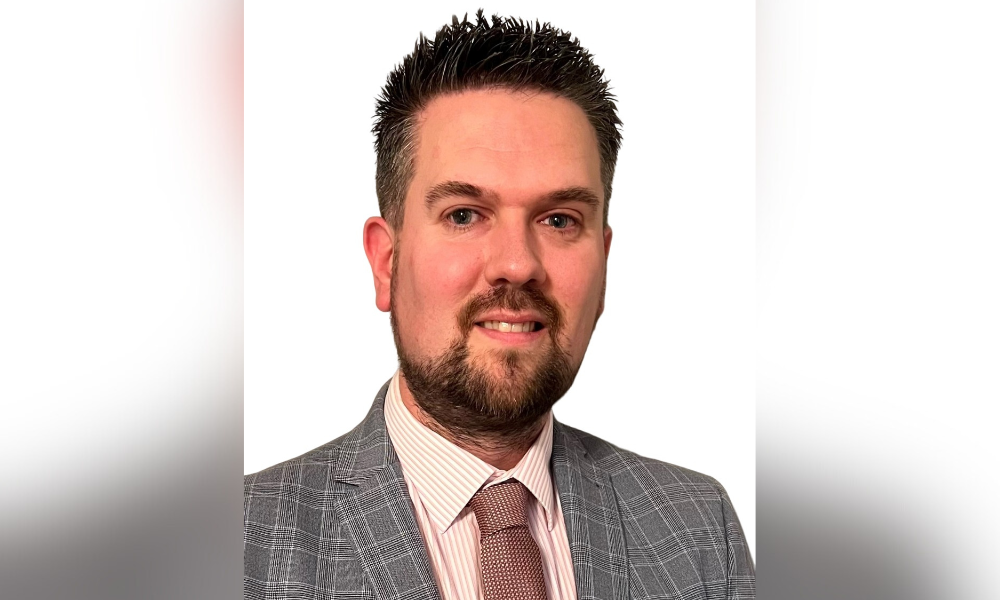 "We have a clear purpose to deliver the best outcome and greater financial inclusion to those that are underserved by mainstream lenders," said Ryan Brailsford (pictured), director of business development at Pepper Money. "We're a very driven business, helping people get on to - and stay - on the housing ladder."
As a specialist lender, Pepper provides what it describes as 'an inclusive and human approach to lending'. It does not credit score, which can make it an attractive proposition for those who do not meet mainstream lenders' criteria - such as those with adverse credit.
"Our customers generally fall outside of a credit score for one of two reasons, either because of their credit history or because of their employment type, or length of employment," explained Brailsford.
"It is obviously a very challenging environment currently. Cost-of-living prices and interest rates rising are squeezing household budgets and that puts the brakes on the property market a little. We've certainly seen that over the last few months.
"Those coming to the end of their current mortgage term are getting some shocks around what their monthly payments will be moving forward. This causes some affordability problems, particularly for those who perhaps stretched themselves originally. So, it's a big challenge for those who were already on the ladder, but also for those who are trying to get on to it, as first-time buyers or 'hopeful homeowners', as we at Pepper like to refer to these customers."
He elaborated: "Our customers may have defaulted on payments or may have had a county court judgment (CCJ) against them. Perhaps they are just starting to struggle a little bit, maybe they've got little blips where they've missed smaller payments here and there, or they have a high debt-to-income ratio.
"A big part of our business recently has been serving the self-employed, who may not have been able to get what they're looking for from lenders on the high street. They could have started a new business and have only got one year of accounts as a self-employed person. So, we're here to help those that are failing the credit score for any of those reasons."
Supporting Right to Buy
Pepper has recently started providing products which support Right to Buy, a government scheme that has helped millions of people purchase their properties since the 1980s. It enables eligible council and housing association tenants in England to buy their homes, with a significant discount.
It can offer the opportunity to get on to the housing ladder and to make improvements to their homes, while securing a valuable future investment for themselves and their families.
Pepper will allow purchasing customers to use their discount as a deposit, meaning borrowers do not have to rely on their own savings. There are no restrictions regarding CCJs & defaults and all their secondary income is accepted, as well as 100% cash gifted deposits.
"Right to Buy is a very popular scheme and we're definitely gaining traction with it, and according to our recent YouGov commissioned study we estimate up to two million council tenants could be interested in the scheme," acknowledged Brailsford. "I think the stumbling block for those not taking up their right to buy probably comes from tenants assuming that they won't be able to get a mortgage or if they been rejected by a mainstream lender. So, from an education perspective, as a specialist lender, we and our intermediary partners need to push that message that there's lenders like us here, who are able to help.
"Anybody who's lived in a property in that situation, for three years or more, has got that right to buy. The discount is 35% for those who've been a public sector tenant for between three and five years. After five years, the discount goes up 1% for every extra year that they've been a public sector tenant, to a maximum of 70% value. What makes this proposition attractive is that, for many, saving a deposit is the most significant barrier to becoming a homeowner. Right to Buy customers can use the discount as their deposit with Pepper Money."
He continued: "Right to Buy adds to our goal of helping underserved customers. There are lots of lenders who have been able to offer it for many years, most of them are mainstream, but as soon as you haven't got a clean credit history or you're not able to pass that credit score check, you're unlikely to be accepted."
Brailsford pointed out that prospective borrowers are often paying as much in rent as they would do for mortgage payments.
"They can't understand why nobody will lend to them," he said. "They often can't pay that amount in rent and then also save the deposit that would bring down their loan to value - that's where Right to Buy and shared ownership come in. We're proud to support these schemes."
In the current economy, Brailsford anticipates more take up for shared ownership.
"As the cost-of-living continues to make life tough for people, they will be looking at different avenues, to overcome the restraints on affordability for them," he said. "I think we'll see a growth in that area over the next couple of years as an alternative to buying outright."
He welcomes what he perceives as a stabilisation of the market.
"It has been a very interesting, but challenging six months," he said. "People have taken a step back, to rethink about what their next step might be and to wait for things to settle, to see what 'the new normal' looks like.
"The specialist market will continue to grow because people are, sadly, feeling more squeezed, but we just need to keep getting the message out there that there is help for them. They just need to speak to a good advisor, and then a specialist lender."
Brailsford believes it is important that the market evolves.
"Lenders like Pepper need to continue to be innovative," he declared. "We all need to be aware of the potential struggles facing people and to try to make sure we've got products to meet those difficulties. What we want to do is keep adding to our proposition so that it's more inclusive."
Tips for brokers
What more, does he think, brokers can do to maximise business?
"Stay close to your customers," advised Brailsford. "Regularly contact your client bank and find out whether there's anything that's on their mind or anything that has changed in their lives, so that you can assist them. Customers are always looking online now, so shout about what you're able to help them with.
"In terms of your website and your social media, make sure that you've got those keywords in there that are going to attract potential customers who are self-employed, who have adverse credit, who are looking at Right to Buy and who might be struggling with affordability."
He added: "Pepper does a specialist lending study every year and it really brings home that these are not unique circumstances. A lot of people are in the same boat and every year the market gets bigger and there are more and more lenders who can help them. So just make sure that your customer knows the part that you can play.
"I think the stigma for lenders like us to continue to overcome is that it's more difficult to use a lender like Pepper than it is to use a mainstream lender - it certainly isn't with us. You deal directly with the underwriter, we're very clear and transparent all the way through and our process is very fast. It's all the bells and whistles you'd expect to have from a mainstream lender, but we're doing things individually.
"I think there are still brokers out there who assume that using specialist lender is going to be harder. I would urge them to give us a go and they'll see that it's not."
Having spent over 20 years in financial services, Pepper Money's director of business development still clearly relishes the sense of making a difference to those seeking to get onto the property ladder.
"I've always worked in specialist landing, and I find it rewarding to know that we are genuinely helping people who might not fit in with the criteria of mainstream lenders," Brailsford shared.
"If you help someone who really wasn't sure that you were going to be able to help them, they are going to think you've worked magic for them. They're going to recommend you to all their friends and family. So, you will receive loyalty from those customers."