TheEnvironment Agencyhas sent out a stark warning that climate change will cause more frequent flooding in the UK.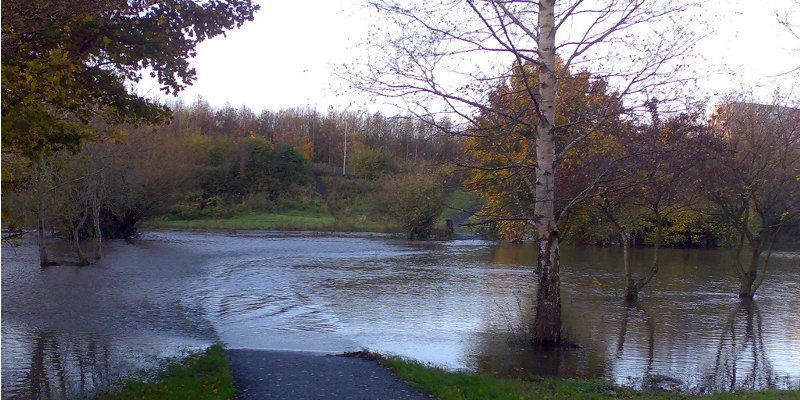 TheEnvironment Agencyhas sent out a stark warning that climate change will cause more frequent flooding in the UK.
The body has launched a campaign to target young people aged 18 to 34, who are least likely to spot the warning signs of floods.
The 'Flood Action Campaign' will target younger people through online advertising and social media, encouraging them to check their flood risk at gov.uk where they can sign up for free warnings to take action when flooding hits
Sir James Bevan, chief executive of the Environment Agency, said: "Climate change is likely to mean more frequent flooding. Floods destroy – lives, livelihoods, and property.
"Ourflood defencesreduce the risk of flooding, and our flood warnings help keep communities safe when it threatens.
"But we can never entirely eliminate the risk of frequent flooding. Checking your flood risk is the first step to protecting yourself, your loved ones and your home."
Future Climate Info (FCI) carries out the environmental risks on properties during the mortgage process, which involves checking for risk of flooding.
Geoff Offen, managing director of FCI, said: "The Environment Agency warning is a stark reminder of how climate change in the UK has increased the instances of extreme weather in recent years and will continue to do so.
"There are already more than five million properties in England at risk of flooding; not just limited to those that have flooded in the past or that are located near water. Our own data shows around one in seven transactions conveyancers dealt with last year had a potential flood risk attached.
"Conveyancers need to be able to inform the next generation of first-time buyers about the potential risks to their property more than ever, as well as anticipate, understand and mitigate these risks for their clients and create a smoother transaction for all.
"Knowing which solutions are available is an opportunity to offer crucial added value to potential homebuyers and property investors who need it most.
"Everyone considering a property purchase needs to be aware of what types of risk they may face from flooding – and the fact that there are clear steps they can take to ensure this doesn't need to put a stop to their buying ambitions."
Robin Wells, head of sales at FCI, said that more people need to get environmental reports.
He said: "Buying a house is a big deal and people want to safeguard their investment.
"Every lawyer doing a conveyancing transaction should be doing a full environmental report including a full flood report because they aren't and they should be and if they aren't, I think the lender should force that on them."
He went on to say that it's all about educating people about environmental risk reports, including the public, brokers, lawyers and lenders.
He added: "We've got more people in the industry getting involved with it. I think environmental reports have become more of a mainstay in brokers' search packs and the general public are starting to become more aware of environmental risks too.
"Seeing catastrophic events on the news drives the public concern, so with more floods on the news more people are concerned and know about environmental risks."