Interest rates are only expected to increase throughout the remainder of the year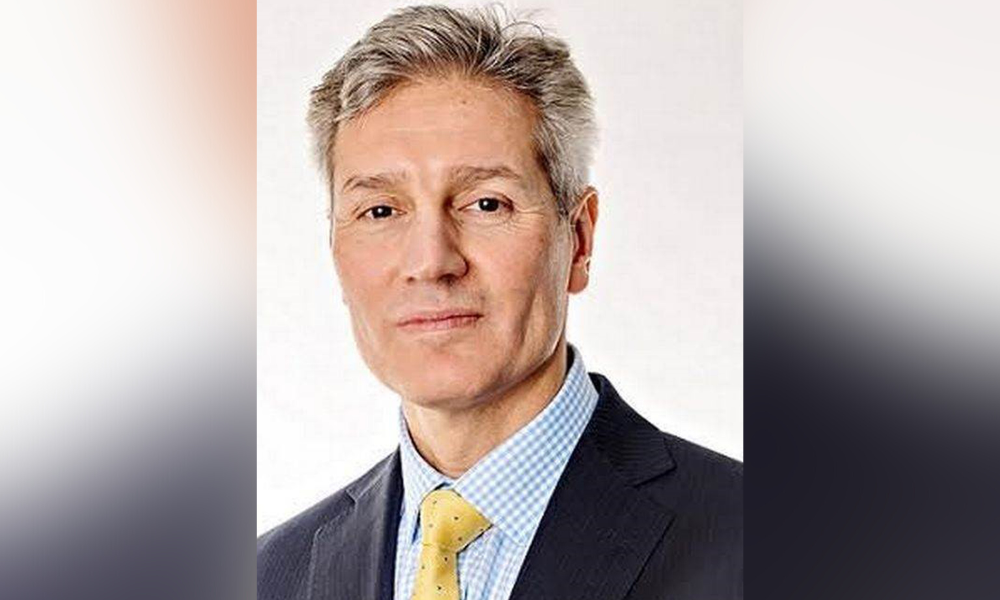 Monetary policy is tightening, and as mortgage costs rise and consumers consider their financial options, the industry is expected to face increased pressure to make the remortgaging process as frictionless as possible.
Interest rates in the UK have risen to 1.25%, their highest level for 13 years, which coupled with rising inflation and energy prices means that consumer finances are feeling the pinch.
"As the last COVID restrictions have been lifted we have seen commuting recommence and consumers' monthly outgoings return to pre-pandemic levels," said James Bawa, chief executive of PEXA UK.
Bawa added that much of the industry is predicting a half-point rise in interest rates next month, and as a result many companies are taking action now to cut costs – or at the very least stop them from rising further.
Read more: How will borrowers coming off fixed mortgage deals be hit?
Newspaper headlines are currently peppered with personal advice aimed at helping people control their finances, Bawa said, whether that be switching current accounts to benefit from a joining bonus, trimming subscriptions, or cutting down on takeaway food.
Indeed, more than a third of UK consumers have been forced to reduce or stop spending on eating out and takeaways over the past six months, according to a recent YouGov poll.
"However, for consumers to really see a significant impact they must look at their biggest monthly expenses first. Typically, these are housing costs," Bawa said.
The challenge, he said, is no longer to just shop around for the best rate but to act as early as possible to lock in the most competitive product before rates rise again.
That's why most mortgage brokers are urging their clients to engage with their mortgage, according to Bawa, whether they are approaching the end of the product term or because they have historically been on a variable rate.
The drivers and roadblocks to remortgaging
"As many intermediaries will know, engaging customers to act when it comes to remortgaging can be a challenge," Bawa said.
Previously, some borrowers simply have found the process too difficult and cumbersome, which Bawa believes is perhaps because their remaining balance was small and serviceable in the low-rate climate, as well as the financial upside just not being worth the time and effort to switch.
"Still, things have changed for these customers and not just because rates are rising," he added.
The value of property has risen rapidly for many, with ONS data showing house prices are rising at a rate of 12.4% a year.
The subsequent lower loan-to-values (LTVs), Bawa said, will give access to much lower rates, and in turn he believes this will drive demand for remortgaging.
However, he noted that others have avoided the remortgage journey, due to past frustrations and bad experiences.
"Our recent research found that one in five borrowers that attempted to remortgage in the last 24 months abandoned the process due to delays and difficulties, highlighting ongoing admin issues and a significant need for streamlining," Bawa said.
This, he believes, is a critical issue which needs to be addressed as an industry, if it is resulting in poorer consumer outcomes at a time when the number of financially vulnerable households is rising.
Leveraging technology to transform the consumer experience
Bawa believes that the property market is currently disordered and confusing for consumers.
"Prices are the highest they have ever been, and rising rates are compounding higher costs of ownership, yet the remortgage process is not as quick and painless as it needs to be. It's clear that things need to change to better serve customers," he said.
The ongoing technological revolution, Bawa believes, means that most customers now see the power of digitisation in helping to improve the journey.
He said their expectations for service have increased, although not unreasonably so, and he believes over time, technology can better serve the whole of the mortgage and housing market.
"However, in the immediate future, we need to ensure that those remortgaging can do so quickly and easily, to keep repayments under control," Bawa added.
Read more: Remortgage activity will drive future business levels – intermediaries
By creating a digitised remortgage process across the industry, Bawa said he wants to help to eliminate manual errors and case delays, significantly bringing down the time it takes to refinance.
Through improving the process, he said fewer people will be inclined to ignore their mortgage, which Bawa believes will build capacity in the market, improve customer outcomes and create business for lenders, advisers and conveyancers alike.
"We are passionate about making this a reality and continue to work closely with lenders, conveyancers, advisers and legal professionals to see how through greater industry collaboration and increased use of cutting-edge technology, we can help be better partners for our customers in these challenging times," he said.
In such a turbulent economic backdrop, he explained it is vital that the industry ease the unwanted administration and wasted time at all levels, from the lender to conveyancer to the consumer.
"In Australia, where PEXA pioneered e-conveyancing, we have helped people remortgage in as little as a day, thanks to the power of collaboration and technology, and now have facilitated 11 million transactions through our digital platform," Bawa added.
He explained that digitalising the process has helped customers save a considerable amount of time and money, something that has become even more crucial in the current cost-of-living crisis in the UK.