David Thomas (pictured) joins as non-executive director.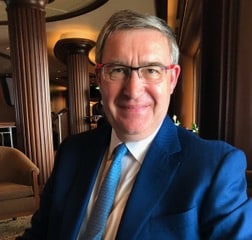 The West Bromwich Building Society has appointed David Thomas (pictured) as non-executive director.
With over 40 years in financial services, Thomas has held a variety of senior leadership roles, including positons with Sumitomo Mitsui Banking Corporation Europe, Ulster Bank and RBS, specialising in credit and liquidity risk. He also brings wide ranging experience as a non-executive director. For the past five years, he has held the position of director and member of the Audit, Risk and Remuneration committees at SMBC Nikko Capital Markets, and previously was a Trustee of RBS Social and Community Capital.
Thomas said: "I am delighted to join the West Brom and have the opportunity to be able to make a real contribution to helping shape the future of the Society.
"This marks the first time I have taken a role in the Building Society sector, and I believe my experience and my passion to help businesses succeed will enable me to add real value for the Society's members."
Mark Nicholls, the Society's chairman, added: "I am delighted David is joining our board. His skills and experience will complement the range of expertise we have around the table and help us to provide good challenge and support at the West Brom."