"Substantial pressure" is being put on the housing market by a range of factors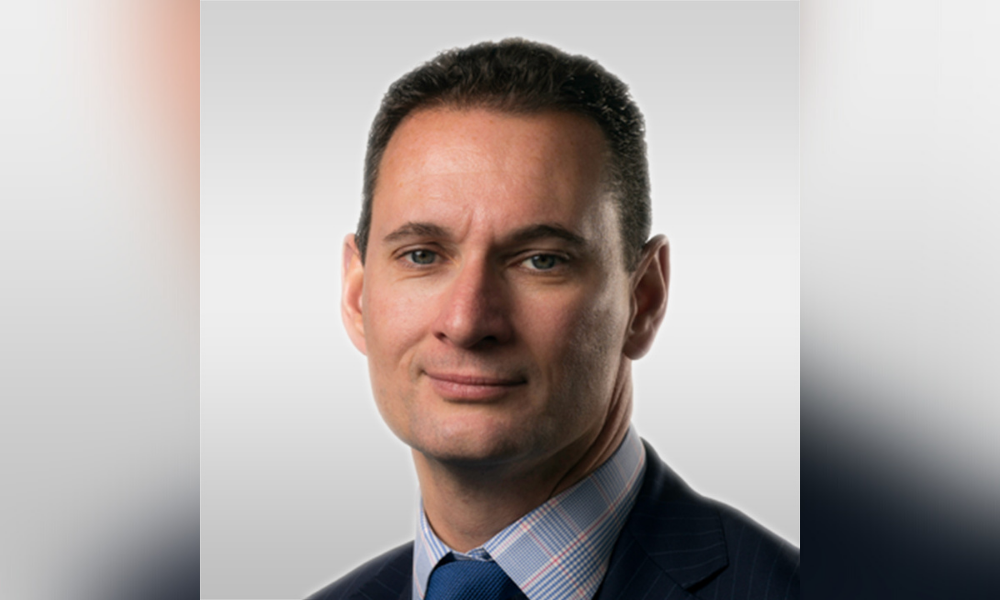 Inflation and interest rate hikes are weighing heavily on demand in the UK's housing market, according to a prominent mortgage executive.
Craig McKinlay (pictured), new business director at Kensington Mortgages, told Mortgage Introducer that individual buying power was being limited by continuing high inflation, rate increases and consistent growth in house prices.
"The UK economy is facing a confluence of factors which is putting substantial pressure on the housing market," he said. "On the flip side, this also impacts lenders who need to factor these measures into affordability models."
According to data collected by Rightmove, average house prices have risen more than £55,551 in the past two years, compared to a £6,218 rise in the two years before the pandemic.
Read more: Rightmove reveals house prices latest
Despite these challenges facing buyers and the rising cost of living, McKinlay said Kensington Mortgages has still not seen supply outperforming demand and does not expect this to change for the remainder of 2022.
He said that social mobility, particularly for younger buyers, will be impacted, and added that those without the help of the 'Bank of Mum and Dad' will need to cover the costs for deposits elsewhere.
Meanwhile, wage growth has been outstripped by inflation, meaning buyers are effectively getting less for their money.
Government figures have shown the Consumer Prices Index (CPI) rose by 9% in the 12 months to April 2022, up from 7% in March.
Read more: Inflation jumps to highest level in four decades
As a result of this rise it is only becoming harder for borrowers to save up money to contribute to a deposit on a property.
"The curtailing of Help to Buy will also be hit, as will the broader impact of the cost-of-living crisis which has a disproportionate impact on lower earners, many who happen to be younger," McKinlay said.
As first-time buyers do not have the same privilege as current owners who can use money from the sale of their home towards the next property's deposit, they are likely to be the hardest hit by the continued rise in inflation.
McKinlay added that he has seen estate agents continue to report a distinct lack of properties in relation to consumer demand.
"While we are not expecting any sudden rush to sell which will increase supply on the housing market, we expect a stabilisation within the market, with the gap between supply and demand lowering in line with these restrictive economic factors," he said.
Simon McCulloch, chief commercial and growth officer at Smoove, said that demand outperforming supply is a narrative he has grown accustomed to over the last few years.
"Yet, with buyers facing a squeeze through inflation, house price growth, and interest rate rises, many are becoming more limited in what they can afford, impacting certain housing market segments," he added.
McCulloch also explained that he has seen some sellers being more cautious in listing first before they find a new home.
However, despite the rising cost of living, McCulloch said the 2022 housing market has continued to set new milestones in terms of overall activity.
"More properties are coming onto market and selling faster than ever, and at record-breaking prices; even for first-time buyers, our data shows new instructions are up 54% from 2020," McCulloch said.
This has been fuelled by the property type demand changing amongst potential borrowers, he said.
Since the initial stages of the pandemic, people prioritised larger homes with offices and gardens, specifically semi-detached and detached properties that can offer families more comfort and outdoor space.
The change in property type demand also saw the desire for certain locations rise or fall; with people seeking more for their money, many chose to leave the cities behind and move to the outskirts where larger homes are more affordable.
However, as restrictions lifted and normality resumes, McCulloch said the demand for face-to-face interactions and proximity to city amenities and convenience has become favoured again.
"Despite this, greater activity means greater demand and capacity constraints," McCulloch said. "As the UK faces a continued shortage of housing supply being built, it is more a question of whether it can sustain current market activity levels in the long-term with current economic headwinds."