Lenders catering to the demand of borrowers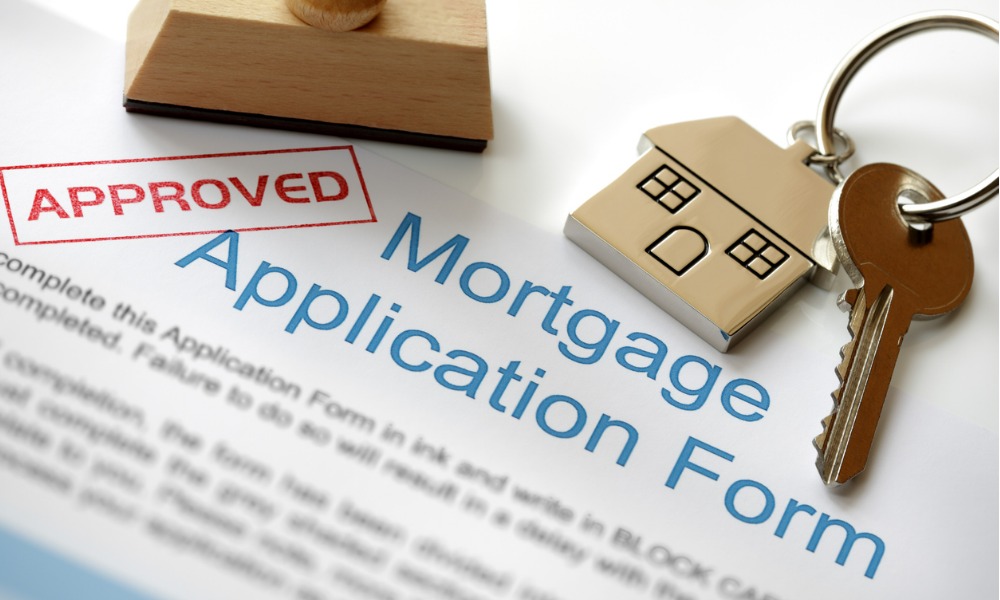 The rise in mortgage approvals is a positive sign that the market is booming, according to Rachel Springall, finance expert at Moneyfacts.
Springall believes that the rise in approvals shows that lenders are catering to the demand of borrowers looking to take out a mortgage, or even to change their existing deal.
Bank of England data shows that mortgage approvals for house purchases reached their highest level since July 2021, when they stood at 75,900.
Read more: Mortgage approvals above pre-pandemic levels
Mortgage approvals are regarded by the Bank of England as an indicator of future borrowing.
The data collected by the bank also showed that approvals for remortgaging rose to 46,200 last month. This was actually below the 12-month average up to February 2020 of 49,500, but it was still the highest since February 2020, when it reached 52,300.
Looking to net borrowing of mortgage debt by individuals, this also increased to £5.9 billion, up by £1.9 billion compared to December. This is also above the pre-pandemic average of £4.3 billion in the 12 months up to February 2020, representing the highest increase since September 2021 when it reached £9.4 billion.
In addition, gross lending rose to £23.8 billion in January, from £22 billion in December - and gross repayments rose to £18.3 billion in January from £18 billion in December.
According to the Bank of England, households deposited an additional £7.7 billion with banks and building societies at the start of the year compared with £2.7 billion in December.
Consumers also borrowed an additional £600 million in consumer credit, on net.
"It will be interesting to see whether approvals will continue to grow or remain stable considering we have had an additional base rate rise since the last approval figures were collected," said Springall.
The bank's Monetary Policy Committee (MPC) voted to increase the bank rate by 0.25 percentage points, from 0.5% to 0.75% last week. The increase is the third consecutive since December, when the MPC elected to up rates from 0.1% to 0.25%, and then from 0.25% to 0.5% in February.
Read more: Bank of England announces interest rate hike – reaction pours in
Springall believes that, logically, approvals may rise as interest rates on mortgages have been increasing irrespective of the base rate increase.
She did note, however, that variable rate deals have seen the base rate passed on to them.
"The average two-year fixed mortgage stands at its highest point in over six years, but borrowers may well be seeking a longer fixed deal for more peace of mind amid increasing interest rates," said Springall.
Data collected by Moneyfacts shows that the average rate for a two-year mortgage moved up five basis points, to 2.80%. Furthermore, all other fixed rate products increased by three basis points in March. This took the average rate for a three-year fix to 2.79%, for a five-year fix to 2.97%, and for a 10-year fix to 2.90%. Even at the higher loan-to-value (LTV) brackets, rates declined month-on-month, with the average five-year 95% LTV deal dropping by one basis point to 3.34%.
Springall went on to look at 10-year fixed rate products and outlined that there has been increased awareness for this product type and pointed towards concerns around the rising cost of living.
"We may well see many more borrowers change their mortgage in the months to come to try and reduce their repayments," she said.
According to data collected by the Office for National Statistics, 66% of adults in Britain reported their cost of living increased in February 2022, with rising energy prices linked as the primary squeeze on household budgets.
Of those who reported a rising cost of living to the Opinions and Lifestyle Survey (OPN) in January 2022, 79% cited higher gas and electricity bills.
However, Springall said that the fact that approvals are above pre-pandemic levels bodes well for the year ahead, especially as January is typically a quieter month for activity.
"Murmurings of loosening affordability criteria this year could see even more borrowers take the plunge, but there are also wider economic issues which may result in consumers putting their plans on hold," she concluded.