The average price of properties coming to market has reached a record high of £327,797, up 2.1% on a monthly basis, according to Rightmove.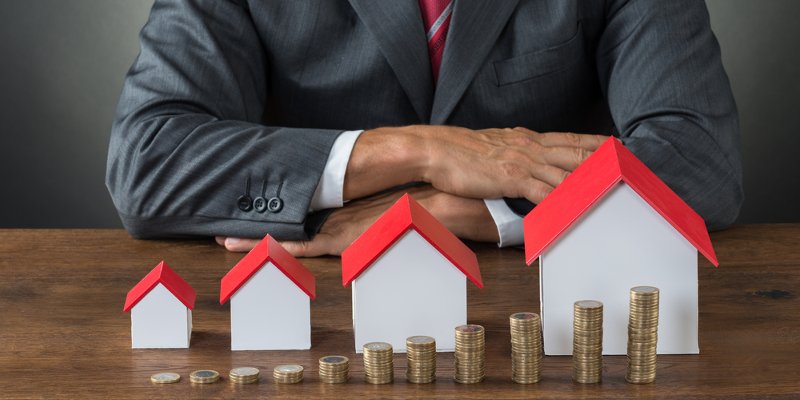 The average price of properties coming to the market has reached a record high of £327,797, up 2.1% on a monthly basis, according to Rightmove.
An estimated 145,000 properties were newly marketed this month, but Rightmove has warned that this is not enough to meet buyer demand. The number of sales agreed was up by 55% on same period two years ago, reducing the stock of properties that are available to buy to the lowest proportion ever recorded by the business. The average number of days to sell a property has reached also its lowest ever level, and the number of houses selling within a week has reached its highest. Two and three-bedroom semi-detached houses are being purchased the quickest, with 30% of those that are being marked as sold by agents having been on the market for less than a week. Rightmove believes that this momentum is being partly driven by the lack of properties coming to market over the last few months, which has reduced available stock levels as we move into the spring home-moving season. The number of properties coming to market in the last month is up by 3% on the same period in 2019; this means it has now recovered to normal levels, but it is still massively outpaced by buyer demand. Looking ahead, Rightmove expects activity to remain robust for the rest of 2021. Tim Bannister, director of property data at Rightmove, said: "This is only the second time over the past five years that prices have increased by over 2% in a month, so it's a big jump, especially bearing in mind that the lockdown restrictions are still limiting the population's movements and activities. "The property market has remained fully open, and is fully active to such an extent that frenzied buyer activity has helped to push the average price of property coming to market to an all-time high. "The stars have aligned for this spring price surge, with buyers' new space requirements being part of the constellation alongside cheap mortgages, stamp duty holiday extensions in England and Wales, government support for 95% mortgages and a shortage of suitable property to buy. "There's also growing optimism due to the vaccination roll-out, which is helping drive the momentum for a fresh start in fresh surroundings. "It does mean that this spring's buyers are facing the highest ever property prices, though with properties selling faster in the first two weeks of April than ever previously recorded by Rightmove at an average of just 45 days to be marked by the agent as sold, it seems that those buyers are not deterred. "Almost one in four (23%) properties that had a sale agreed in March had been on the market for less than a week, which is also the highest rate that we've ever recorded. "If you're looking to buy in the current frenetic market then you need to be on your toes and ready to move more quickly than ever before."
Nigel Purves, chief executive of Wayhome, added: "Now we're in April, the base of last year's market closure will make any annual comparisons look stark.
"However, it is clear that demand for property continues to grow, and asking prices increasing by 0.8% reflects relatively optimistic seller sentiment for the months ahead, bolstered by the Stamp Duty extension until June.
"Looking forwards, flexibility is the name of the game. More than a quarter of the UK's renters and homeowners have found that their property needs have changed since the outbreak of COVID-19, with demand for space skyrocketing, both indoors and out.
"It's unacceptable that the UK's housing market forces people into the wrong properties in the wrong areas for their needs, often based on unfair mortgage lending criteria.
"If we want a more sustainable housing system, we need to promote more innovative routes to home ownership, to ensure that both buyers and sellers get the outcome they deserve."
Tahir Farooqui, chief executive of Canopy, said: "Another rise in house prices will be a kick in the teeth to hopeful first-time buyers, further widening the gap between them and their first home.
"The stamp duty holiday has no doubt stimulated the surge of activity in the market, but we do need to question whether it has helped the right people.
"For those looking to enter the market a stamp duty holiday doesn't take away from the fact that house prices are just too high and securing an affordable mortgage is near impossible.
"With the average renter reluctantly spending £64,000 on their monthly payments before they buy, they need to be putting this money to good use.
"Rent tracking offers tenants the opportunity to use the monthly payments to build up their credit score, ensuring access to a wider range of financial products when the time to secure a mortgage arises."