What's happening with sales and demand?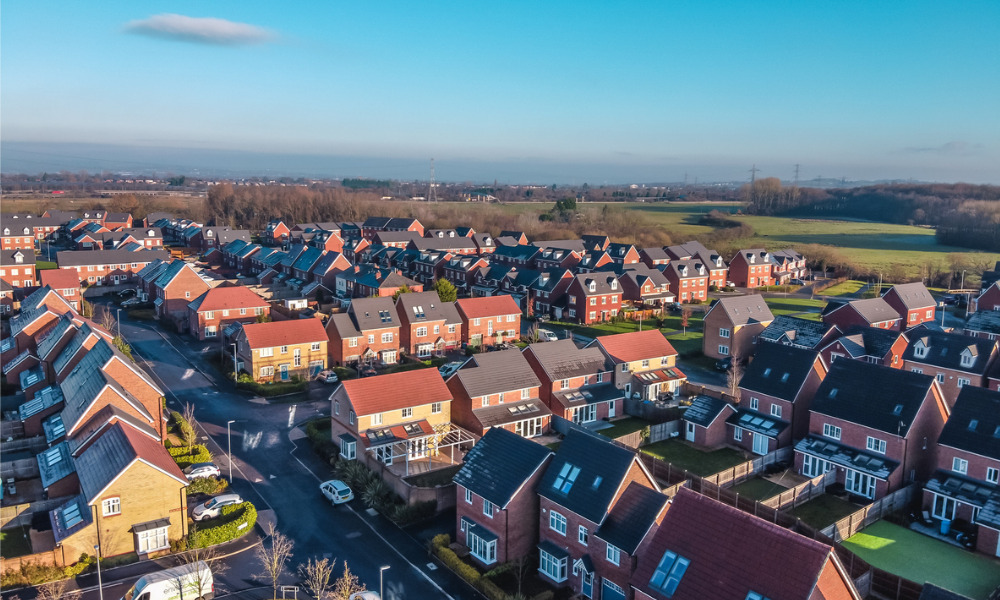 Soaring costs of living and higher interest rates have dampened the once red-hot UK housing market as property sales and buyer demand drop, according to the Royal Institution of Chartered Surveyors (RICS).
Sales expectations in the next 12 months went down from -21% in June to -36% in July, the lowest since March 2020 when the COVID-19 pandemic began. Also declining, according to a net balance of 25% of property professionals, are new buyer inquiries, which fell for the third month in a row.
RICS' headline house price balance dropped to 63% in July, the lowest since February 2021 but well above the survey's long-run average of 13%.
The RICS survey was conducted even before the Bank of England announced last week its biggest rate hike since 1995, raising the base rate from 1.25% 1.75%.
Read more: Bank of England's interest rate rise sends shockwaves.
Still, a net balance of 63% of surveyors reported an increase in house prices in July, according to RICS.
"Amid a backdrop of sharply rising living costs, slowing economic growth and higher interest rates, it is little surprise that housing market activity is now losing some momentum," Tarrant Parsons, senior economist at RICS, said. "Nevertheless, with respect to house prices, limited supply available is still seen as a crucial factor underpinning the market."
Tomer Aboody, director of property lender MT Finance, noted that the latest data points to a fall in demand from buyers due to a less bullish outlook following numerous interest rate and inflation increases.
"However, despite the number of new buyers edging downwards, property prices continue to rise due to the continued lack of stock," Aboody said. "With little change in the number of market appraisals, it looks as though supply is unlikely to improve in the near future, which will continue to support price rises, although at a more moderate pace."
Jeremy Leaf, north London estate agent and a former RICS residential chairman, added that worries about continuing increases in interest rates and costs of living are disproportionately affecting lower income households, which is compromising the bottom of some chains, resulting in fewer and lengthier transactions.
"Demand is supported, in particular, by lack of choice, low unemployment, and rising rents so prices are still growing for now at least – albeit more slowly," Leaf concluded.