Reaction pours in to new data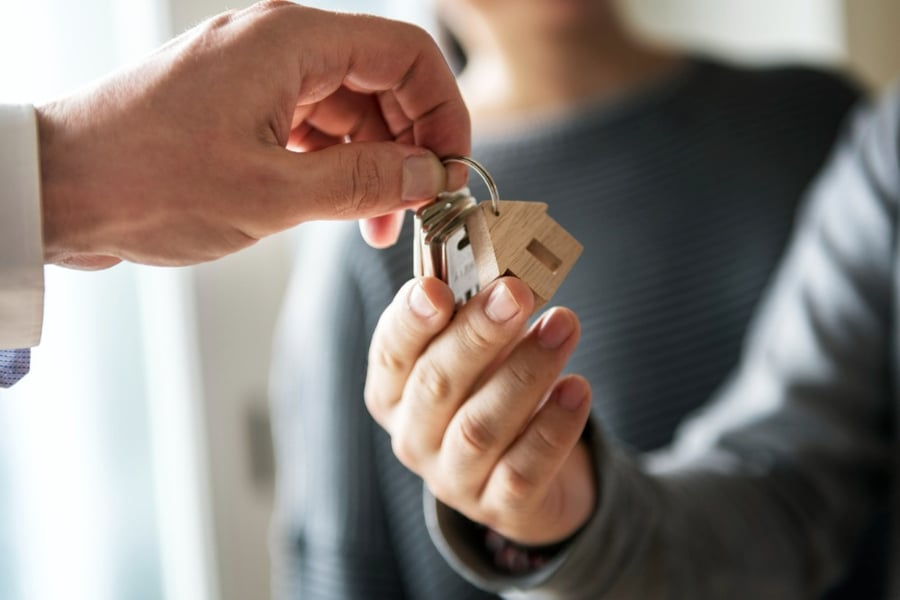 The number of residential property transactions in the UK increased in February but were down year-on-year, according to the latest HMRC Property Transaction data.
HMRC reported that the non-seasonally adjusted estimate of UK residential transactions in February 2022 was 96,250, about 15.3% higher than the numbers from January. The provisional seasonally adjusted estimate was 112,240, around 4.4% higher than the previous month.
However, when compared to the figures from February last year, both seasonally and non-seasonally adjusted estimates for February 2022 were lower by 20.8% and 20.6%, respectively. Last year's figures are the highest number for the month of February since 2007.
Read more: HMRC: Highest number of February residential transactions since 2007
HMRC noted that year-on-year comparisons for UK residential transactions should be treated with caution as significant forestalling was observed in February 2021 caused by temporarily increased nil rate bands of Stamp Duty Land Tax, Land and Buildings Transaction Tax, and Land Transaction Tax.
"Temporary increases to nil rate bands for residential property taxes and the coronavirus pandemic have all produced significant uncertainties underlying seasonal trends since around April 2020. Seasonally adjusted statistics should therefore be treated with additional caution," HMRC said in its report.
"While the year-on-year stats were always going to be unfavourable compared to 2021, a more accurate comparison is to the previous month. With transactions continuing to increase, the housing market continues its relentless progress," John Phillips, national operations director at Just Mortgages, said.
"Looking at the past few months, the colder weather has not dampened the desire to move, and the trend is positive as we enter the spring months. One hurdle on the horizon is the increased cost of living, which will really pinch in April as energy prices rise. As always in the housing market, there will be a lag before the impacts are felt, but this may cause a few people to put moves on hold."
Clare Beardmore, head of broker and propositions at Legal & General Mortgage Club, said that while house prices continue to surge because of the supply and demand mismatch, the HMRC data that shows that the number of transactions is beginning to adjust is not surprising.
Read more: Property transactions return to pre-pandemic levels.
"The ongoing scarcity of supply has naturally curbed some of last year's frenetic market activity, however, there are still plenty of buyers that are determined to press ahead with their purchase plans and take advantage of relatively modest interest rates, while they remain low," Beardmore said.
Stuart Wilson, corporate marketing director at more2life, added that the later life lending market mirrored this activity as older homeowners look to capitalise on record property prices to unlock their housing equity and boost their retirement income in the face of increasing inflation and rising living costs.
"February saw the currently booming mortgage market keep going from strength to strength as house prices continued to rise. Indeed, recent data from the Equity Release Council shows that new customers accounted for 90% of equity release lending through 2021, which itself was a record year, and a trend which seems likely to continue as the UK faces difficult economic conditions," Wilson said.
Beardmore said that as the market settles into a new rhythm, the next few months could prove more complicated for borrowers.
"Household budgets are under significant strain, and the cost-of-living crisis is primed to deepen in April, with energy costs and national insurance contributions set to mount. Against that backdrop, the value of advice remains paramount. Advisers are well-placed to help prospective borrowers navigate a knock to their finances, and source a deal that is well aligned with their individual circumstances," Beardmore said.
Phillips, however, said that a slight reduction in buyers may not be a bad thing for the housing market.
"It may slow the increase in house prices somewhat, with some predictions forecasting a decrease in March and April. While we don't anticipate much in the Spring Budget for the housing market specifically, it will be interesting to see if there are measures to curb the energy price rise," Phillips said.