Rates on the society's interest-only products are the same as its capital repayment mortgages and start from 1.24%.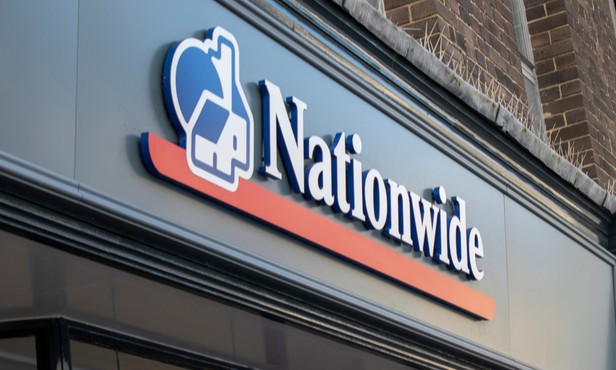 Nationwide Building Society is expanding its interest-only mortgage range, which is available through brokers, to purchase applications in order to give more flexibility to homeowners.
This follows the society previously re-entering the residential interest-only market for remortgages in April this year after an eight year absence.
Interest-only lending will be offered for purchase and remortgage at a maximum of 60% LTV and will require a minimum equity of £300,000 in London, £250,000 in the South East and £200,000 across the rest of the UK.
Rates on the society's interest-only products are the same as its capital repayment mortgages and start from 1.24%.
In terms of repayment, this will be restricted to the sale of the main residence only, with part interest only and part capital repayment mortgage also allowed subject to the same criteria.
Anyone applying for the interest-only will need a minimum income of £75,000 for sole applications (or £100,000 if joint) and the product will come with a maximum term of 25 years (or retirement age if that is sooner).
Henry Jordan, director of mortgages at Nationwide, said: "Interest only lending remains an important part of the market, especially for those with a good level of equity in their home.
"Since we re-entered the market earlier this year, we have seen good demand from borrowers and are pleased we can now expand our interest only range to purchases as well as remortgages.
"As the UK's second largest lender, it is natural that we continue to look at ways we can support the mortgage market, including the products we make available through brokers and we hope to expand our range further in the near future."
Martin Stewart, director at London Money, added:"The good news seems to keep rolling in at the moment and this is a fantastic announcement from Nationwide to open up their Interest Only offering to now include purchase applications.
"It is no secret that the sector has been battered over recent months with many lenders withdrawing or altering their criteria as we all fought to acclimatise to the impacts of the pandemic.
"So, for a lender to now announce something very positive such as this is great news for the broking community.
"Interest-only will always have a place in the mortgage market and by only allowing regulated advisers to be able to recommend this product on behalf of Nationwide it further proves not only their support of the intermediary sector but also the importance of good impartial advice for the consumer."
Greg Cunnington, director of lender relationships and new homes at Alexander Hall, said: "The return of Nationwide to interest-only lending earlier this year was a very positive move.
"Now, more than ever, clients need the widest range of available options.
"Interest-only mortgages are a great option for some clients and are a core part of the holistic advice discussion for intermediaries, so this was a great show of support to the intermediary market from Nationwide.
"We have seen some brilliant client outcomes from these products since their launch, and our advisers have fed back that the processing is very straight forward thanks to clear communication on the submission process and packaging required.
"The purchase market remains buoyant, with lots of pent up demand from the lock down period and buyers wanting to take advantage of the stamp duty holiday.
"It is welcomed news that Nationwide are now making interest only available to purchase applications also.
"This ensures purchase clients have an even wider array of product options available."