The number of approvals fell to 65,500 in August.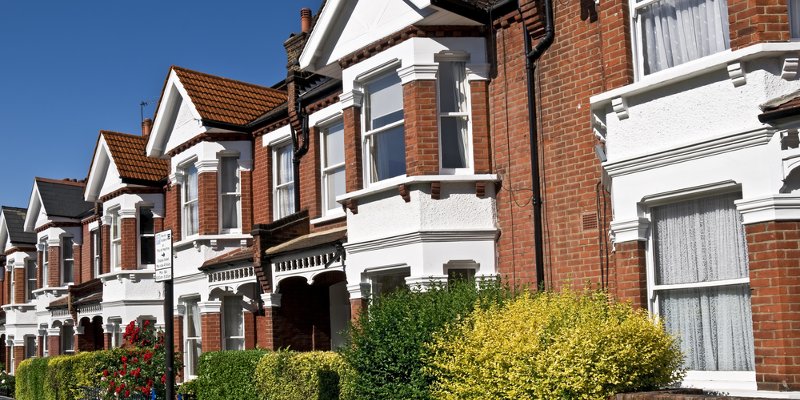 Mortgage approvals for house purchase declined in August, the Bank of England's Money and Credit statistics have found.
The number of approvals fell to 65,500 in August, in contrast to the 18-month high of 67,000 in July.
Andrew Montlake, managing director of Coreco, said: "Mortgage approvals for house purchase in August were down on July but held up fairly well once you factor in the seasonal drop-off.
"Three years of delay and indecision have created a phenomenal amount of pent-up demand and that saw house purchase mortgage approvals in August stay at the six-month average.
"Expect mortgage approvals in the Autumn and winter to be even more robust, as mortgage enquiries for home purchase really picked up in September.
"Despite a backdrop of political, economic and now constitutional chaos, the property and mortgage markets are ticking along quite well.
"There may be gridlock in Westminster but most Brits are now getting on with their lives."
Whilst net mortgage borrowing by households dropped to £3.9bn in August, this followed a strong net flow of £4.5bn in July.
This was in line with the average seen since 2016.
The annual growth rate was unchanged at 3.2%, which is also in line with growth rates seen in the past three years.
Rob Barnard, sales director atMasthaven,added: "We have seen a downturn of lending in August, which may be in part led by the continued political uncertainty and the heightened chance of a no deal Brexit.
"However, despite the fall in net mortgage borrowing, the appetite for purchasing property has remained relatively strong keeping in line with the average seen since 2016.
"It seems that by and large, the market is not too concerned with the political turmoil of late. This is supported by our findings that in our Broker Beat research that found that 89% of brokers are confident about the prospects for their firm.
"The UK is still a desirable place to own a property and lenders are innovating to ease the application process for mortgages to deliver excellent customer service, paving the way for specialist banking to become the new norm."
Vikki Jefferies, proposition director at PRIMIS, added: "Whilst mortgage lending for August was lower than July's, mortgage advisers are continuing to do a great job of securing the right deals for borrowers – despite the political and economic uncertainty."
Kevin Roberts, director at Legal & General Mortgage Club, remained optimistic.
Roberts said: "Wider political uncertainty is undoubtedly on the minds of consumers, but the mortgage market remains strong.
"Housing schemes like Help to Buy and innovation from lenders, such as family support mortgages are giving younger borrowersin particular moreoptions to join the property ladder.
"Competition in the sector is rife and there are also some great deals available for those looking to buy orremortgage, especially if they speak to an adviser.
"These experts can give borrowers access to thousands more mortgages than if they went direct to a lender and 95% of consumers who used an adviser would likely recommend their family or friends do the same."
Similarly, David Copland, director of mortgage services at TMA, added: "Whilst mortgage lending in August weakened, attractive deals, increased lender competition and the economic climate are incentivising people to act.
"Mortgage advisers are steering borrowers in the right direction and finding the best product for their circumstances.
"Remortgagebusiness is a clear opportunity. Now is the time for advisers to be contacting any customers who are approaching the end of their term."
Kate Davies,executivedirector of the Intermediary Mortgage Lenders Association,said that although mortgage lending remains consistent and stable in the face of ongoing political uncertainty, issues in the market still need to be solved.
She said: "Mortgage lending remains consistent and stable in the face of ongoing uncertainty in Westminster.
"Borrowersare stillkeen to pressahead with their planstostep ontoor upthe housingladderandour research shows that advisers remain confident about the future of the mortgage market.
"However, there are stillchallenges facing thesectorthat must be addressed.As a priority, we need to replace the Help to Buy scheme, which has supported over220,000 housing transactions since 2013.
"The market is already responding by providing more options for first-time buyers, such as higher loan-to-value mortgages, but it can still be hard for younger buyers to meet the stringent requirements of the current affordability rules.
"We need more dialogue between lenders, builders, regulators and the government to forge a coherent policy which supports responsible lending on good quality properties designed for younger buyers and those on lower incomes."