"Lenders must engage with the sector and understand affordability issues"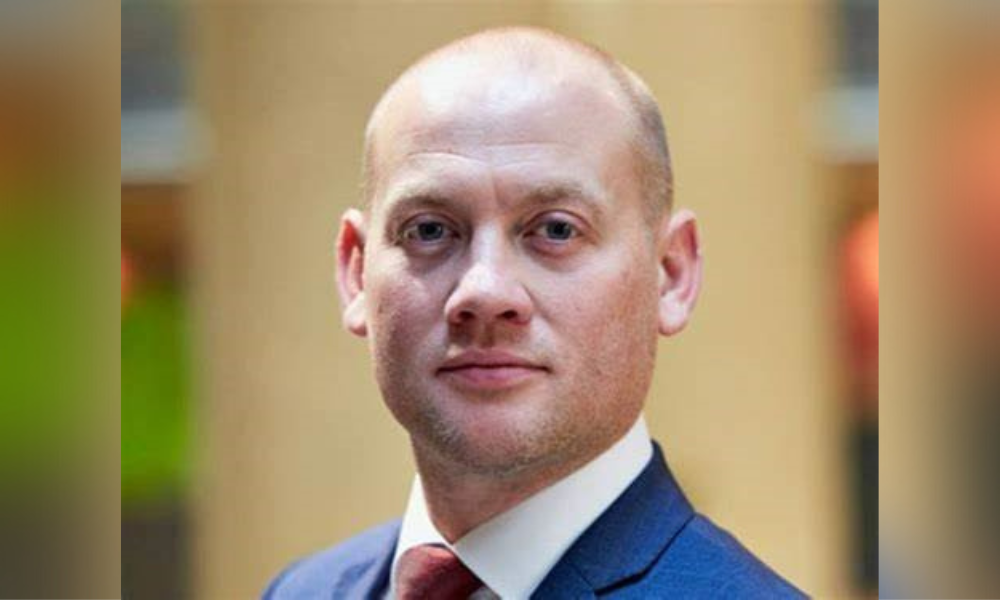 Innovation within the sector is not hard to come by, especially in recent times with the pandemic resulting in a mass upgrade on technological systems within the market.
However, conditions are constantly changing, with the latest circumstances involving the cost-of-living crisis, inflation and the consecutive base rate increases.
As such, new solutions are regularly required for the market to continue operating effectively.
Craig Hall (pictured) from LSL, a leading provider of financial services, surveying and valuation and estate agency services, explained that right now for lenders, it is about engaging with the sector and understanding affordability issues.
"Innovation within the market is increasing and I believe a focus on intergenerational lending could be considered," said Hall, the company's director of new homes financial services.
Read more: Cross generation mortgages – what's the verdict?
The UK government is considering offering cross-generation mortgages which would see homeowners take out 50-year mortgage terms with little or no expectation of completing mortgage repayments during their lifetime.
The expectation of repayment would fall onto their younger relatives once the original mortgage holder passed away.
"We need to see new approaches to homeownership in the UK," Hall said. "The last great innovation in this respect was offset mortgages, back in the mid-1990s. Could this be further developed to create an 'intergenerational offset mortgage' which allows for parents to put money into an account which is then offset against their child's own mortgage product, reducing the interest charged and monthly payment or reducing the mortgage term?"
He added that parents wanted to help their children onto the property ladder and understood the difficulties which surrounded this task, and as such, he believed there may be demand for this type of innovation.
As many are currently struggling with raising a deposit due to increasing house prices, alongside the cost-of-living crisis, Hall explained that support was needed in this area, however he noted that the return of 100% loan-to-value products was not the solution.
Education
For prospective buyers, Hall said, education was key and he added that this started at school, college and university through gaining an understanding of one's finances.
"Buying a property is the greatest purchase one makes in their life, and they need to understand all of the associated costs, such as conveyancing fees and legal fees, alongside of course, the deposit," Hall said.
According to Hall, if an individual did not understand the financial impact of their decisions, they might stay on the rental market and never be able to move onto the housing ladder.
Hall believed that brokers could support buyers and help guide them through the process. He also noted that education was key for advisers too, as he explained they needed to be fully aware of market conditions and the full range of potential solutions to enable buyers to secure their first step on the housing ladder.
With the cost-of-living crisis continuing to impact people's finances, Hall explained that buyers must be aware of their credit score and keep it in check, as this often prevented buyers from accessing more mainstream products and in some cases securing mortgage finance altogether.
Read more: "The cost-of-living crisis is the biggest squeeze on living standards in decades"
"If you do not meet the high street's criteria, then your best bet is to make sure all of your finances are in order and relevant documents are available for a broker to examine so they can suggest the best course of action," Hall said.
Hall went on to say that the cost-of-living crisis had not bitten buyers yet, as demand remained high and noted that Q4 would be a good indicator of the market going forward.
As a result, he explained that buyers' affordability was only expected to worsen with the cost of inflation and rising interest rates. He recommended balancing one's finances as early as possible to help improve affordability.
"The earlier you start to save, the better. There are options and opportunities out there to make purchasing a property possible, but increased innovation is needed to help support the housing market through this difficult period," Hall concluded.