"TML has made great progress since launching earlier this year."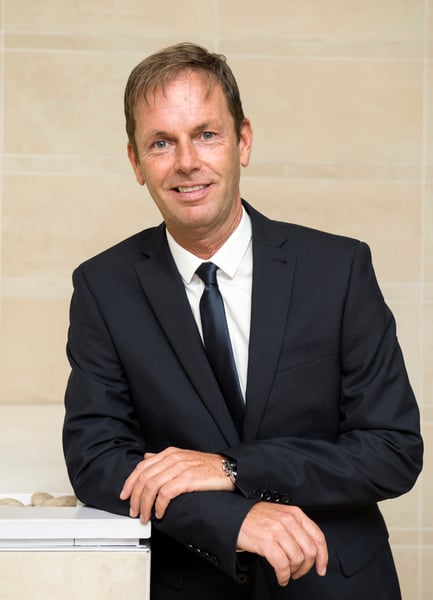 The Mortgage Lender, the new challenger in the mortgage market, plans to create up to 109 new jobs in Scotland's financial services sector after being awarded a Regional Selective Assistance grant from economic development agency Scottish Enterprise.
Glasgow-based TML, which established its first office in Scotland just six months ago, has ambitious expansion plans and will receive up to £800,000 to help it create the new jobs in its city centre office.
Committed to ensuring all jobs created will be paid above the National Living Wage, TML is also embedding youth employment as a recruitment policy so that younger workers are considered for all appropriate roles.
Hugh Meechan (pictured), COO at TML, said: "We have made Glasgow our base due to its long history and continued position as a key financial services hub. The availability of experienced, loyal and hard-working employees makes the city an ideal location for us to build and grow a successful business.
"At this early stage of our development, support from Scottish Enterprise is both a financial and morale boost. This investment demonstrates its faith in us and our plans, and a desire to help the Glasgow economy."
Scottish Government Minister for Business, Innovation and Energy, Paul Wheelhouse, said: "I am pleased to see this investment partnership between Scottish Enterprise and The Mortgage Lender come together.
"Working like this enables us to bring and retain jobs in Scotland, which in turn supports local economies with the additional spending power well-paid jobs, such as will be created here, bring. Glasgow is a key Financial Services centre for Scotland, and the UK more widely; growth and innovation are vital to its success and clearly embedded in the TML strategy."
Adrian Gillespie, managing director of Growth Companies, Innovation and Infrastructure at Scottish Enterprise, added: "With a strong, established and connected financial sector, Scotland was the ideal launch pad for The Mortgage Lender. The company has joined the many investors who benefit from Scotland's top talent and effective business environment for the financial sector. It has made great progress since launching earlier this year. We look forward to working with the TML as it progresses its ambitious expansion plan."