Avrili started his career at John Charcol in 1984 before taking on roles including chief operating officer and managing director.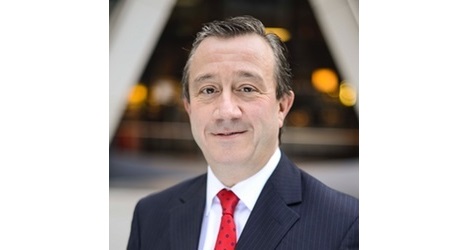 The great and the good have paid tribute to Walter Avrili, who will depart from John Charcol in a couple of months after 34 years with the mortgage broker.
Avrili started his career at John Charcol in 1984 after graduating from Lancaster University, before rising to take on roles including chief operating officer and managing director.
Tony Ward, chief executive of Home Funding, said: "Walter is the face of John Charcol. He even broked my wife's first mortgage.
"Charcol won't be the same without him but I'm sure it's not going to be the last we see of him.
"I think it was time for a change for him – it comes to us all eventually! He's knowledgeable, experienced and well liked. A very nice guy."
Bob Young, chief executive of Fleet Mortgages, said: "He's simply an industry legend.
"He's been the backbone behind that business. He's had almost every top job there is and whenever they've had a problem it's been Walter who's dealt with it."
He added: "It's a shame we're losing really experienced people in the mortgage industry but we do eventually need to step aside and let younger people come through. It's a shame, particularly when it comes to losing corporate memory in terms of disasters."
Robert Sinclair, chief executive of the Association of Mortgage Intermediaries, said: "Walter demonstrates all that is great about the intermediary sector. He has proved flexible, adaptable and continued to innovate through his career.
"I'd be very surprised if he doesn't pop up somewhere else before he finishes his career."
And Alan Cleary, managing director of Precise Mortgages, said: "I have known Walter for nearly 20 years and he has done a great service for the mortgage market.
"The one time I remember most was producing the first regulated MCOB mortgage.
"The rules came in on 31 October 2004. I, Walter, Ray [Boulger] and Robyn [Hall] were in the Charcol office on Great Queen Street in London with a customer at midnight so that we could be the first to produce an MCOB-compliant illustration."
Avrili headed up the first mortgage broker online website, 'Charcolonline' in 1999 and set up a nationwide mortgage broker network called 'Marketplace' in 2001.
In January this year he went part time as director of product and mortgage technical.
Others took to Twitter to pay tribute to Avrili.
Robb Jupp, chief executive of Brightstar, said: "[He's] one of the cornerstones of the mortgage industry. Happy Retirement Walt."
And David Whittaker, managing director of Mortgages for Business, said: "A great industry stalwart - much respected and admired who's wry smile and gentle humour will be much missed! Salute Walt!"