To truly connect with mortgage customers and encourage them to make more sustainable choices when it comes to their homes, education is key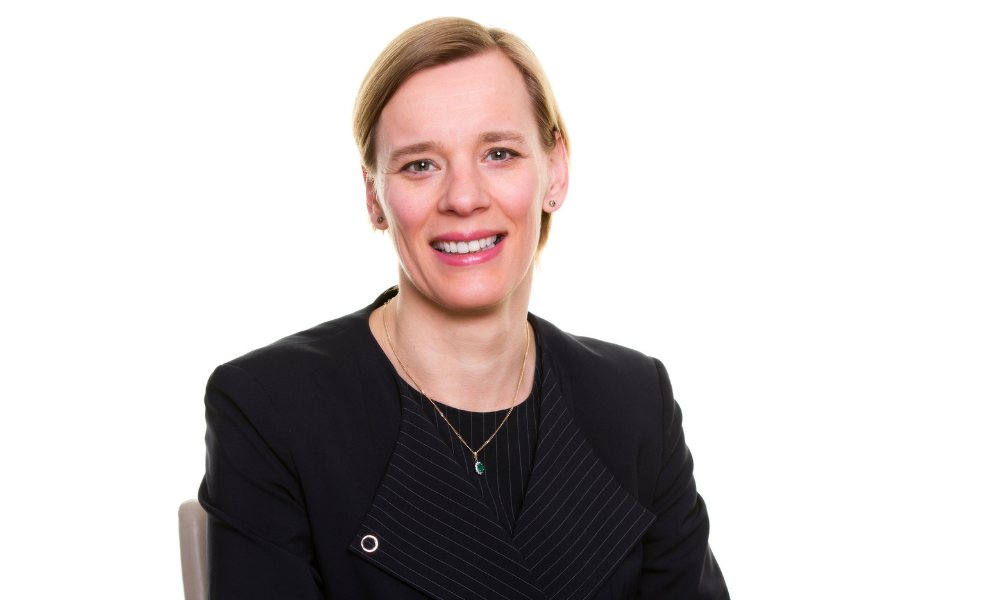 At Halifax, sustainability is a key area of focus. We want to make sure that, as colleagues, we understand what it's all about and know what the business is doing to support and drive this forward.
The UK government has committed to making Britain carbon neutral by 2050, which means that for all the CO2 produced here each year, the same amount will be cancelled out by energy saving measures.
We've got our own internal targets - we are trying to reduce our carbon emissions by 2030 and, as a team, we are taking ourselves on a journey within the business.
We are doing a lot of things behind the scenes, working together to understand what our biggest challenges are when it comes to sustainability and how we can face them together. How do we truly connect with our customer base so they understand how making a small difference in their homes can help make it more friendly to the environment?
As a bank, we are active on social media and there is a lot of very informative content on our website. We want to provide our customers with the tools to fully explore the environmental impact of their homes and to encourage them to join us.
To gain a better insight into the sustainability challenges facing the mortgage sector today, we are working with some of the most influential people and groups such as The Mortgage Climate Action Group, which offers education, support and representation for mortgage professionals exploring net zero and the green transition.
Our customers, whether they are existing or future ones, are not perhaps as aware of the benefits of a sustainable home as they could be.
Certainly, the recent escalating cost of energy bills will have focused the attention of some more powerfully than before. How many of us are much more aware of not leaving a hot tap of water running unnecessarily or turning down the central heating when our home is warm enough? There's evidence that home buyers are now actively seeking out properties with better energy performance certificate (EPC) ratings.
But many of our customers likely lead busy lives and quite possibly don't think about the energy efficiency of their property. For example, recent research suggests that 74% of customers don't know the EPC rating of their property.
Our homes make up an estimated 20% of the UK's total carbon emissions, so we all have a part to play in reaching the government's carbon neutral targets. But if your customers don't know their EPC rating, it's unlikely that they will be thinking about the ways in which they can improve their property.
Halifax knows that it will take time to fully engage our customers, but key to our task is education. We want to educate ourselves, to educate brokers and to educate consumers; bringing people on board, to encourage them to feel passionately about sustainability and about collaborating together, as we do.
As an organisation, we are asking how can we collectively help tackle the environmental problems facing our planet. We aim to connect meaningfully with our customers on this most important of issues, through the invaluable relationships we enjoy with the intermediary community.
This currently takes the form of dedicated seminars for brokers, who also have the opportunity of completing learning modules on green issues, and sourcing information-packed materials such as specially curated videos and online digital content.
Some Halifax initiatives are already making a real difference.
We have teamed up with Energy Saving Trust, an independent organisation working to slow climate change, to provide mortgage advisors and their clients with our Home Energy Saving Tool (HEST) .
From their answers to a few, simple questions about a home, this clever online tool indicates just how green it is, by estimating its EPC rating, its energy costs and its C02 emissions. HEST provides a personalised action plan that illustrates how, by making several changes, the property can become more friendly to the environment – and save on energy bills.
Our initial greener home initiative could enable customers who are purchasing or remortgaging a main residential property with an EPC rating of A or B, to be eligible for a product with a £250 cashback. Second home loans and self-build scheme properties are not eligible, and an EPC will be validated as part of the application process, with any cashback paid upon completion, via a conveyancer.
This is just the start of our green offering – other products and initiatives will follow.
Ultimately, Halifax hopes its customers, assisted by their knowledgeable brokers, will feel empowered to make an informed, eco-conscious choice - not because they feel badgered into doing so, but because the evidence before them provides a compelling case for doing things differently and for providing a better, more cost-effective, more comfortable standard of home to live in – while helping save the planet, too.
For the use of mortgage intermediaries and other professionals only.
The information contained in this article is the property of Lloyds Banking Group plc and may not be reused or publicised without our prior permission. The information provided is intended to be for information only and is not intended to be relied upon. This information is correct as of March 2023 and is relevant to Halifax products and services only. If you do not have professional experience, you should not rely on the information contained in this communication. If you are a professional and you reproduce any part of the information contained in this communication, to be used with or to advise private clients, you must ensure it conforms to the Financial Conduct Authority's advising and selling rules. Halifax is a division of Bank of Scotland plc. Registered in Scotland No. SC327000. Registered Office: The Mound, Edinburgh EH1 1YZ. Bank of Scotland plc is authorised by the Prudential Regulation Authority and regulated by the Financial Conduct Authority and the Prudential Regulation Authority under registration number 169628.