The story is described as a "raunchy tale of one couple's search for their dream property".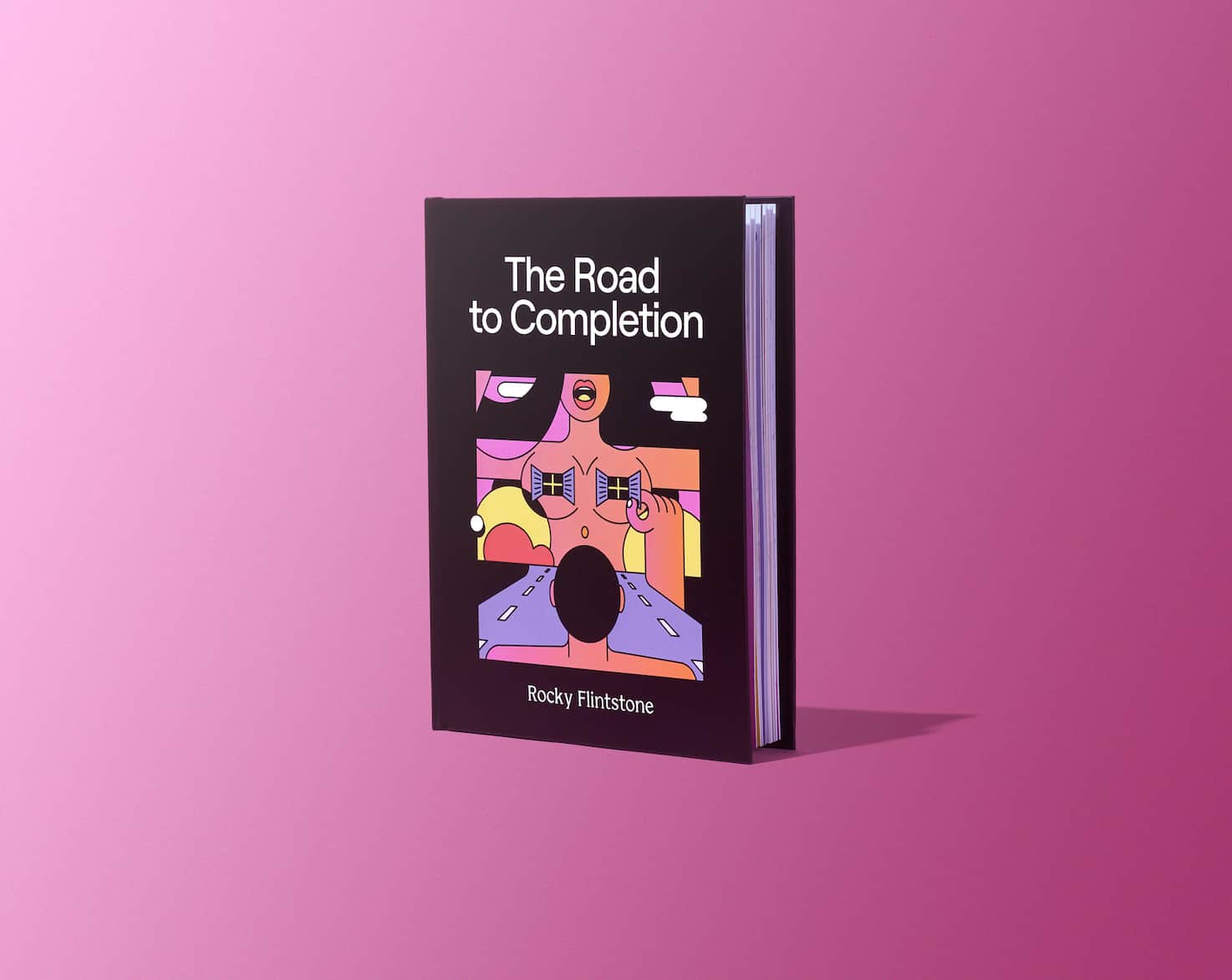 Habito has teamed up with author Rocky Flintstone to launch his latest short story entitled 'The Road to Completion' (pictured).
The story is described as a "raunchy tale of one couple's search for their dream property".
Flintstone is the author of 'Belinda Blinked' which inspired the international podcast phenomenon 'My Dad Wrote a Porno'.
Developed in creative partnership with Uncommon Creative Studio, the short story tells the story of a couple's search for the home they've fantasised about and the accompanying nightmare of finding a mortgage deal that hits the spot.
The story has been released after research by Habito reveals that more than half of homeowners (51%) say their relationship was negatively impacted by the stress of getting a mortgage - with 1 in 10 (9%) admitting that getting a mortgage made their sex lives dry up altogether.
The Road to Completion features Sylvia and Tom's tantalising search for a new home, their very literal interpretation of 'property porn', their intense arousal during the property viewing and the ecstatic climax they both experience when they complete on their dream property according to the lender.
More than 1 in 20 (7%) said having conversations with their partner about mortgage deals and interest rates took the spark out of their relationship, with 1 in 10 (9%) saying intimacy with their partner improved once the home buying process was over.
The survey also revealed 3% of respondents said the mortgage process "damaged their relationship forever" - potentially meaning that up to 24,000 people across the UK who got a mortgage in 2020, suffered serious relationship woes as a result of applying for a mortgage.
Rocky Flintstone, author ofThe Road to Completion,said: "Going round the houses trying to find a mortgage is something I've had a hard time doing in the past.
"If only Habito had been there for me, it would have been as enjoyable an experience completing as our protagonists Sylvia and Tom have discovered.
"Remember, when you get what you want, you feel great!"
Daniel Hegarty, chief executive and founder of Habito said: "We know that the process of finding a dream home can cause sleepless nights and increased stress, all of which puts a big strain on relationships.
"Habito exists to set homebuyers free from the hell of mortgages; we help our customers avoid any potential disappointment around their mortgage application.
"Having satisfied the mortgage advice needs of over 500,000 people in the UK, we hope our 'Road to Completion' brings some light-hearted reading to any prospective homebuyer's bookshelf this Valentine's Day."
'The Road to Completion' is available to read for free on Habito's website or to purchase from the Amazon Kindle store, with all proceeds donated to Terrence Higgins Trust.