The desk, which handled 65,000 calls last year, is being moved to Sesame Bankhall Group's headquarters in Sale, Manchester.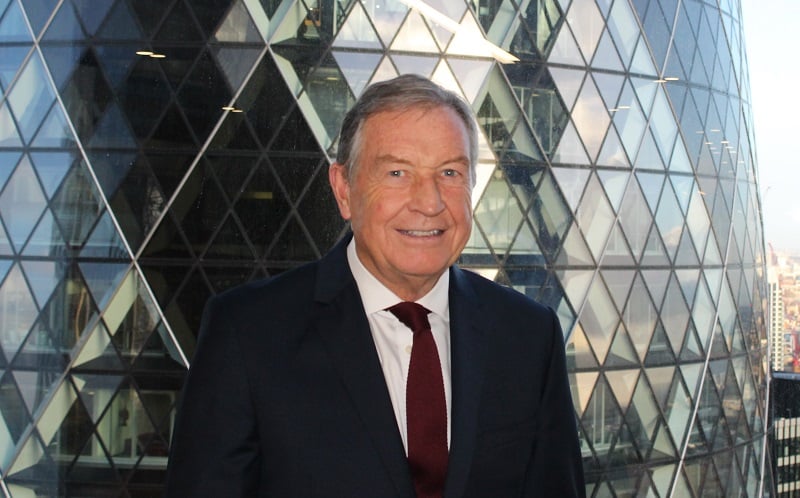 Sesame Bankhall Group is facing upheaval, as it will move the PMS mortgage desk from Birmingham to Manchester in March as part of a wider push to centralise operations.
The desk, which handled 65,000 calls last year, will move to Sesame Bankhall Group's headquarters in Sale, Manchester.
The business has also done away with separate marketing roles for the Sesame network, as there is now one team representing the group in Sale.
John Cowan (pictured), executive chairman of Sesame Bankhall Group, said: "In an ideal world I'd have everybody in one building with a flat floor.
"Competition will say PMS is shutting in Birmingham as though there's something hugely negative but the reality is quite the opposite – we are integrating them.
"Bringing this important mortgage desk to Manchester will make the business much more efficient."
Employees at the mortgage desk were notified about the change in October and have been offered the chance to relocate to Manchester and keep their jobs.
Since then however former mortgage desk manager Raj Bahia has gone to Aviva, while group operations director Stuart Davies will leave and join rival network Intrinsic in January.
Senior marketing executive Katy Beech left for Legal & General last month.However despite marketing being centralised Cowan said the number of roles hasn't been reduced.
PMS was established in 1996 under life company Scottish Amicable and has become an influential mortgage club in the UK.
Once the mortgage desk is moved Cowan claimed that brokers in the Sesame network as well as members of PMS mortgage club will see a more rounded front of house team capable of talking about everything the business has to offer. Currently he said the group is overly siloed, with staff at PMS, Sesame and Bankhall, which runs compliance services, having little knowledge of what the other parts of the group do.
Cowan pledged to invest in both the PMS mortgage desk and marketing, while he talked up the prospect of new technology putting Sesame Bankhall Group at the cutting edge of the market next year.
There's been plenty of staff movement at the group this year.
Martin Schultheiss, who came from a private equity background in South Africa, was hired as strategic implementation director in January with a remit of stabilising and cleaning up the business, which Cowan said was in a rocky state.
He has since been promoted to chief operating officer in March and group managing director in November.
In November the group made a senior hire from a life background, as Ross Liston was appointed as managing director of Bankhall and PMS from Standard Life.
Alan Young, chief commercial officer of conveyancing specialist Aventria Group, was upbeat about the changes happening.
He said: "I was invited to Sesame's recent national conference and was impressed by the new management team. Martin [Schultheiss] was extremely engaging, he had a real strength of character, great insight and ambition to serve firms.
"After speaking to the broker attendees it seemed they were excited by the obvious investments SBG are making. I felt they were certainly at the forefront of anticipating the current and future needs of intermediaries."
However Martin Stewart, director of London Money and mortgage club The Adviser Alliance, took a swipe at apparent cost cutting going on.
He said: "Any business going through a cost cutting exercise tends not to wake up in the morning with that idea in mind. Instead it is a culmination in a number of back office events which, collectively, mean that storm clouds are gathering.
"This is true of any business and not specific to networks but the bigger that business is the less nimble they are. If you can't trade through the headwinds then it generally means the red pen is taken to the accounts.
"I advocate that the broker needs to be very awake to their environment and question if someone is helping you get on in life or whether it is the other way round."
After the mortgage desk is moved Sesame Bankhall Group will still have a small presence in Birmingham, with Andrea Rutter, lender relationship manager, operating out of parent group Aviva's office in the city. The group similarly uses Aviva's office in London.
Sesame also has offices in Huddersfield dealing with complaints and New Delhi, India, dealing with financial promotions and compliance.
The group is on track to complete 235,000 mortgages and £42bn of lending this year.