Approvals for remortgage also remained 30% lower than in February.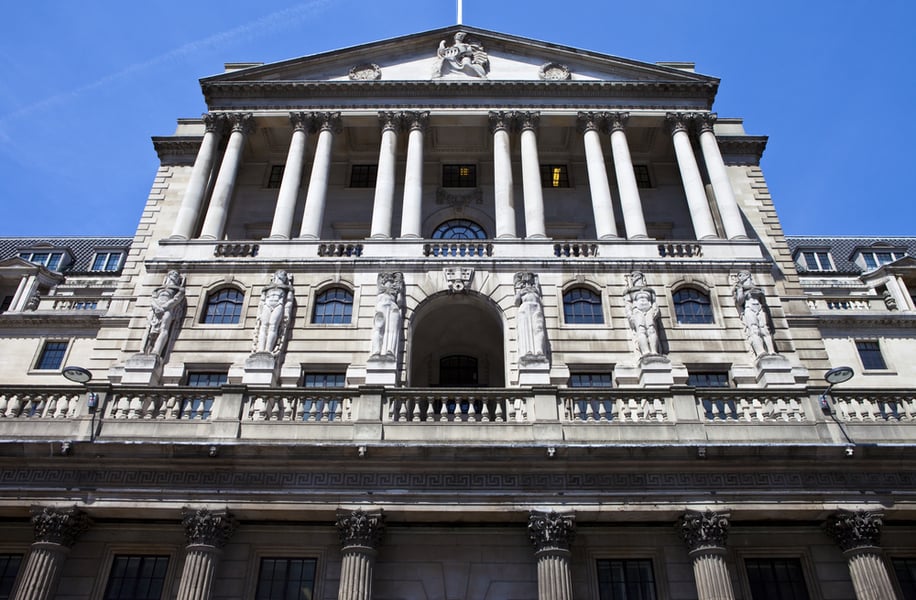 Mortgage approvals increased to 40,000 in June, up from the record low of 9,300 in May, but were still 46% below February's pre-Covid level of 73,700, according to the Bank of England's Money and Credit report.
Approvals for remortgage also increased, to 36,900, but remained 30% lower than in February.
On net, households borrowed an additional £1.9bn secured on their homes - higher than the £1.3bn in May but weak compared to an average of £4.1bn in the six months to February 2020.
The increase on the month reflected both more new borrowing by households, and lower repayments.
Gross new borrowing was £15.8bn in June, below the pre-COVID February level of £23.4bn.
The effective rates on new and outstanding mortgages were little changed in June - new mortgage rates were 1.77%, an increase of 3 basis points on the month, while the interest rate on the stock of mortgage loans was 2.16%, unchanged from May and 0.2 percentage points lower than in February.
UK households and businesses continued strongly increasing their sterling money holdings in June; the £16bn increase was, however, less than the £53bn monthly average increase seen since March.
Interest rates on deposits fell further in June - new time deposit rates fell 14 basis points to 0.73%.
UK households' net borrowing was £1.8bn in June, following large repayments in previous months; the increase can all be accounted for by mortgage borrowing.
Mortgage interest rates were broadly unchanged.
Households repaid £86m of consumer credit, on net, in June, following average monthly repayments of around £5bn since March.
The interest rate on new consumer credit borrowing fell 68 basis points to 4.42% in June, while credit card interest rates fell 42 basis points to 17.94%.
Corporates raised an extra £10.7bn of finance in June, almost all from financial markets.
Small to medium enterprises (SMEs) continued borrowing from banks, drawing £10.2bn of extra loans, while large businesses repaid loans.
Hugh Wade-Jones, managing director of Enness Global Mortgages, said: "Yet more signs that the wider housing market has bounced back from pandemic paralysis with mortgage approvals now sitting at more than four times the levels seen in May.
"This is largely due to the influx of buyer demand that hit the market following the easing of lockdown restrictions and demonstrates a market on its way back to good health.
"Of course, these figures are still lower than we would expect in 'normal' circumstances, but given the challenges caused due to COVID-19, it's a very positive sign for the market.
"It's also important to note that these figures relate to a market yet to benefit from the stamp duty reprieve announced this month.
"With this announcement bringing a huge boost to buyer sentiment, the sensible money would be on yet a further uplift in mortgage approvals over the coming months."
Sam Harhat, head of financial services at Andrews Property Group, said: "Since mid-May there has been a huge surge in purchase activity as all the pent-up demand accumulated during lock down has rippled through.
"There is intense competition among lenders at 60% and 75% loan-to-values [LTVs], and that area of the mortgage market remains well-served and robust.
"At higher LTVs there's a growing disconnect between what borrowers believe they can get from lenders and what lenders, against an increasingly fraught economic backdrop, are prepared to offer.
"Some of the demand we're seeing right now is based on pre-COVID-19 expectations rather than the new reality.
"As a result, even if certain borrowers think they are proceedable, often they are not.
"In February, there was a wealth of 95% LTV products available, today there's one, maybe two.
"Even at 90% loan-to-value, there are now just tens rather than hundreds of products.
"Lenders are retreating from more leveraged mortgages in exactly the same way that they did in 2008 during the Global Financial Crisis.
"The stamp duty holiday announced earlier this month is helping those already on the ladder more than those aspiring to get on it.
"If you can't get mortgage finance to buy your new home, saving on stamp duty is academic.
"The government could do worse than consider reintroducing a state-backed mortgage indemnity guarantee on the highest loan-to-value products.
"This would give lenders the peace of mind to continue servicing first-time buyers and other borrowers with smaller deposits."